Did You Suffer Injuries in a Summerlin Swimming Pool Accident? Contact VLF Now
The warm weather and dry climate of southern Nevada make swimming and water activities a popular year-round pastime. Each year, countless men, women, and children flock to private and public pools to have fun, cool off, and get some exercise. Unfortunately, however, negligent or unsafe practices routinely result in all kinds of swimming pool-related injuries, from minor scuffs all the way up to drownings and near-drownings. These accidents happen in seconds, but they can cause life-long complications such as brain damage or paralysis.
The good news is that the trusted Summerlin swimming pool injury attorneys from Van Law Firm are standing by to help in your moment of need. We've helped countless swimmers recover compensation for injuries suffered in both public and private pools, and there isn't any swimming pool-related case that we can't tackle–regardless of what injuries you suffered or where, we can help. Call (725) 900-9000. now for a free and confidential case review.
For a free legal consultation with a swimming pool injury lawyer serving Summerlin, call (725) 900-9000
Why Work with an Auto Accident Lawyer at Van Law Firm
The first step in any swimming pool-related claim is to identify the cause of the accident itself. Over the years, we've seen numerous accident causes, including but not limited to:
Slippery or uneven floors/ surfaces: If the floor surrounding the swimming area is wet, cracked, or uneven, it may cause swimmers to slip and fall into the pool.
Lack of lifeguards or proper supervision: Any pool that does not have adequate supervision poses an inherent risk to swimmers, especially children and those with poor swimming ability.
Uncovered or unfenced swimming areas: Pool owners are responsible for ensuring that swimming areas are properly secured when not in use, especially when children are present.
Poor or insufficient lighting: Bad visibility is bad news for swimmers, and pool owners must ensure that lighting is working properly whenever swimmers are present.
Defective or inadequate safety measures: Every pool, public or private, should have basic safety features in place, such as ladders, handrails, and flotation devices.
Let us evaluate your situation and determine the best path to take to help you achieve your goals. Give our injury attorneys a call today at (725) 900-9000.
Summerlin Swimming Pool Injury Lawyer Near Me (725) 900-9000
Various Kinds of Injuries Suffered by Summerlin Swimmers
When people think of swimming-pool related injuries, they imagine drownings–while these are obviously very serious, there are a number of other possible injuries, including but not limited to:
Diving Board Injuries
Swimming Pool Slide Injuries
Slips and Falls
Pool Toy Entrapment
Suction Entrapment
Electrocution
Pool Drain Injuries
Chemical Irritations and Injuries
Click to contact our Summerlin NV Premises Liability Lawyers today
Differences Between Public and Private Swimming Pool Accidents
Public
Whenever you pay admittance to a property with a pool, such as a hotel, casino, or gym, you are then considered to be an "invitee," and therefore property owners are legally obligated to provide you with a high standard of care and a safe environment. This obligation requires numerous duties on behalf of the property owner, such as:
Periodic inspections of the pool and pool systems
Actively searching for hazards and fixing them as soon as possible
Keeping an adequate number of safety and maintenance personnel both on-site and on staff
Conducting regular safety trainings
Developing and implementing emergency protocols
Ensuring that the pool is always being operated according to code
Making sure that guests are notified of any hazards or issues
As you can probably imagine, lifeguards and lifeguard regulations are a large part of running a public pool. If a property has a pool that is bigger than 2,000 square feet of surface area, or if children are able to enter the swimming area unsupervised, guards must be on staff. Furthermore, whenever a pool has reached 80 percent of its capacity, there must be at least one guard on-site at all times. The guards must be rotated so that no one is on active watch for more than one consecutive hour. If a guard is working in the water, they must have a rescue device on their person for any areas three or more feet in depth.
However, it must be noted that property owners are not automatically absolved from liability solely because they have lifeguards on-site, especially if they were discovered to be distracted or delayed in administering aid. All lifeguards in the U.S. are expected to adhere to the "10/20 rule," which states that hazards should be identified in ten seconds or less, and that guards should be able to reach the victim within 20 seconds after that. All guard towers must be shaded overhead and tall enough for guards to see the entire perimeter of the swimming area as well as the bottom of the pool.
Public pools should also have certain safety equipment on hand in the event of an accident, such as:
A reaching pole that is 12 to 16 feet long
A rescue throwing device that is approved by the Coast Guard
A spinal injury board
PPE such as masks, gloves, and first aid
Fortunately for accident victims, nearly all public pools and swimming areas are equipped with ample security cameras that usually record the incident from start to finish. This footage must be preserved, however, as it is usually deleted periodically. Accident victims will have to retain a swimming pool injury attorney in order to obtain and preserve this potential evidence.
Private
If a homeowner admits guests onto their property with the explicit or implied intention of swimming, they too have an obligation to maintain a safe environment, although the bar is not quite as high. They also have the obligation to inform guests about possible hazards in advance, such as a defective diving board or an exposed grate.
Pool covers or proper barriers are extremely important for residential pool owners, as exposed or accessible pools can lead to "attractive nuisance" scenarios. Essentially, attractive nuisance laws state that homeowners can be held liable if children gain access to something they shouldn't (like an open pool or a firearm) and injure themselves. These laws apply even if the child did so without permission or supervision.
In the event that an accident victim sues a homeowner who is insured, the insurer will handle litigation for the most part. If the claim is successful, the homeowner will cover the damages up the extent of his or her policy limits. If the damages exceed these limits, the claimant may also sue the homeowner personally to make up the difference.
No obligation consultations are always free.
Let us help you!

Call Now: (725) 900-9000

We are available 24/7
Complete a Free Case Evaluation form now
Connect With Summerlin's Best Swimming Pool Injury Attorneys Today
A swimming pool accident can be one of the most traumatizing experiences a person can go through, regardless of age or swimming ability. The accidents themselves usually only last a few moments, but the effects can be permanent, and injured swimmers are often left to deal with the consequences. Don't let the negligence of others ruin your life–instead, call the experienced staff of Summerlin swimming pool injury attorneys from Van Law Firm as soon as possible. We can effectively recreate the accident to ensure that the right parties are held accountable for your damages. Call (725) 900-9000 now for more information.
Client Testimonials
These guys are amazing. Helped me throughout the process. Always there when I need help. Inititailly called a law firm (the one that has lots of ads on the radio), but they declined my case. Van Law Firm accepted my case without a second thought! Kudos to Daniel, my case manager, and Amanda who expedited my payment process. Highly recommended.
Milby Mags
Got in an accident at the beginning of the year and they have been awesome, especially with it being my first accident and me being like this. They have been very communicated, stayed in contact with me the whole time, giving me updates when there were any and even when there weren't and answered any question I had. I would recommend them to anyone. Everyone I have talked to there has been very friendly. I would give them a 10 out of 10.
Ethan Gullet
They made sure that my insurance company covered what I paid for them to which included the gap for my car that was totaled. My medical costs were taken care of and reduced substantially so I was able to get more on my settlement. My case manager, Will Garcia, was always helpful in assisting me and answering any questions I had. They really did an amazing job with my case. I would definitely recommend them to anyone in need of this type of legal help. Most lawyers do not help you with the recovery of the car and rental etc. They are amazing.
Teresa Cuthbertson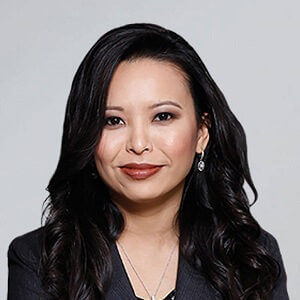 Have you been injured? We can help.
Fill out the form below, and we will get back to you very soon.