Trucks are significant vehicles, and we all rely on them for the goods we use in our daily lives. Unfortunately, trucks can also be dangerous on the roadways when they get into accidents, causing injuries, vehicle loss, and more.
If you were the victim of a truck accident, it may not have been your fault. A Lakewood truck accident lawyer from Van Law can help you determine if you could recover financial compensation from the liable party based on your case's details. You can start reviewing your legal options and next steps today during a free consultation with our team.
Van Law Can Pursue Your Financial Recovery
When you've been in a serious accident, you deserve legal representatives who have demonstrated success in cases like yours. The personal injury attorneys at Van Law have helped truck crash victims recover compensation with no upfront costs or fees. Since our founding, we've recovered more than $150 million for our clients.
Not only do we have the experience, skills, and knowledge to back up our injured clients, but we offer truly client-focused service, such as 24/7 phone support. With over 100 years of combined legal experience, we are certain we can offer you peace of mind during the legal process. You're in good hands at our firm. Our more than 500 five-star reviews can testify to that as well.
For a free legal consultation with a truck accidents lawyer serving Lakewood, call (725) 900-9000
Recoverable Compensation for Lakewood Truck Accident Victims
Compensation for truck accident damages is available only if you win your case. It can cover various damages, including:
Medical expenses you incurred from your truck accident, including immediate treatment, ongoing therapy, medications, surgeries, medical equipment, and more
Reimbursement for your legal bills
Compensation for damage to your vehicle or the loss of other personal property
Damages for your physical pain, emotional distress, and mental anguish from the truck accident
Lost income and benefits if you could not work after the collision
Loss of enjoyment of life, such as an inability to enjoy the things you once did
Compensation for dependents whose lives were affected by your accident and injuries
Compensation for loved ones in wrongful death cases (if you are eligible under state law to file a wrongful death lawsuit.)
Why Compensation Is Awarded in Truck Accident Cases
Over 400,000 accidents on the roadways in 2020 alone were attributed to trucks and other large vehicles, according to the Federal Motor Carrier Safety Administration (FMCSA). If you were among the victims of truck accidents, your life could change in many ways in the short and long term.
Compensation is generally awarded to cover your accident losses. While no amount of money can make up for your trauma and loss, compensatory amounts aim to match the severity of the impact of an accident on your life. Some of the ways in which you could be suffering include:
Financial loss: It is easy for a truck accident to affect your finances. This can be caused by a lack of adequate insurance coverage, damage to your vehicle, lost personal items, expensive medical bills, and more.
Physical injuries: The physical impact of injuries can be minor, such as scrapes and bruises. But they can include serious injuries like broken bones, injuries requiring ongoing care, surgery, or disfiguring injuries are also possible. No amount of trauma is acceptable if another party caused your accident.
Mental anguish: The emotional turmoil truck accident victims experience cannot be understated. Such a sudden, unexpected trauma can lead to serious problems, such as memory loss, personality changes, depression, sleeplessness, chronic headaches, and more.
The bottom line is that you do not deserve to suffer in any way when another person or party is at fault, and this is exactly why you have legal options to pursue justice. Our Lakewood truck accident lawyer near you can help you learn more about what you can do after your accident.
Lakewood Truck Accident Lawyer Near Me (725) 900-9000
Should I Hire a Lawyer for a Lakewood Truck Accident Case?
Hiring a lawyer is a personal decision, and it could help to have a legal professional represent you. That being said, hiring a lawyer could directly impact your future and can potentially help you in many ways. Possible benefits to legal representation include:
Help with case paperwork, saving you time and stress
The comfort of knowing you have legal professionals supporting you throughout your case
Having a team available to answer your questions at any time
Helping you track upcoming deadlines to keep your case moving forward
Having an attorney review your case's details to build a strong argument against the liable party
If you are thinking of hiring a personal injury lawyer after a truck accident, finding the right team is important. A combination of experience, a good reputation, and a history of winning cases is a good place to start. Van Law's Lakewood truck accident lawyer near you encompasses all these traits and is available for a free consultation.
Click to contact our Washington Truck Accident Lawyers today
Common Causes of Truck Accidents
Proving that another party was liable for your accident is important and could make the difference between winning your case and leaving with nothing. Examples of how a party could have caused your accident might include:
Drunk driving
Speeding
Driving under the influence of drugs
Invalid commercial driving licenses or poorly trained drivers
Gross negligence on behalf of an individual driver or operating company of a fleet of trucks
Poorly loaded cargo can come loose and cause accidents
Distracted driving
Carelessly operating a large vehicle like a truck
Failing to obey traffic laws
Driving fatigue
Trucks can be particularly devastating due to their size. If you were the victim of an accident, you could have a case and could qualify for compensation.
Potentially Liable Parties in Your Truck Accident Case
It's not always or only the truck driver who is at fault for a collision. Oftentimes, the commercial truck company will be vicariously liable for their employee's actions. Other potential parties we may pursue include:
A third-party motorist
The cargo loading company
The truck manufacturer
The person responsible for truck maintenance
The municipality responsible for road maintenance
Whoever is responsible for your collision, we will uncover evidence that demonstrates their liability, then pursue their insurance company for what you deserve.
Complete a Free Case Evaluation form now
Statute of Limitations for a Lakewood Truck Accident Injury Lawsuit
Remember, you do not have forever to sue for damages after a Lakewood truck injury. Washington state's statute of limitations limits the time you can file a lawsuit for damages. The deadline to file an injury lawsuit is generally three years, per the Revised Code of Washington § 4.16.080. Our injury attorney can advise you of any exceptions to your case during a free consultation.
If you are thinking of taking legal action, do not wait any longer to pursue the financial compensation that you and your family deserve.
Call Van Law Today for a Free Case Consultation After a Truck Collision in Lakewood
Our injury attorney team at Van Law is ready to hear more about your Lakewood truck accident during a free consultation. Call us today to begin learning more about how you can get your life back on track. Our Lakewood truck accident attorney will advise you of your next steps if you work with us on your compensation case.
No obligation consultations are always free.
Client Testimonials
These guys are amazing. Helped me throughout the process. Always there when I need help. Inititailly called a law firm (the one that has lots of ads on the radio), but they declined my case. Van Law Firm accepted my case without a second thought! Kudos to Daniel, my case manager, and Amanda who expedited my payment process. Highly recommended.
Milby Mags
Got in an accident at the beginning of the year and they have been awesome, especially with it being my first accident and me being like this. They have been very communicated, stayed in contact with me the whole time, giving me updates when there were any and even when there weren't and answered any question I had. I would recommend them to anyone. Everyone I have talked to there has been very friendly. I would give them a 10 out of 10.
Ethan Gullet
They made sure that my insurance company covered what I paid for them to which included the gap for my car that was totaled. My medical costs were taken care of and reduced substantially so I was able to get more on my settlement. My case manager, Will Garcia, was always helpful in assisting me and answering any questions I had. They really did an amazing job with my case. I would definitely recommend them to anyone in need of this type of legal help. Most lawyers do not help you with the recovery of the car and rental etc. They are amazing.
Teresa Cuthbertson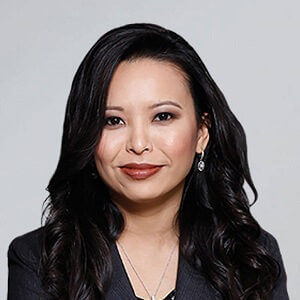 Have you been injured? We can help.
Fill out the form below, and we will get back to you very soon.