Drowning is a tragic accident, but one that may be preventable. If you or a loved one drowned in a pool in Lakewood, WA, you may recover compensation for your damages. Whether the drowning incident took your loved one or the victim survived the drowning, Van Law Firm can seek compensation to cover your damages.
A Lakewood, WA, pool drowning & injury lawyer from our firm wants justice for you. Drowning can be traumatic and even fatal, and liable parties must be accountable for the harm they have caused.
Why Choose Van Law Firm as Your Pool Drowning Attorneys in Lakewood?
Van Law Firm represents victims of traumatic events every day. We understand the toll that drowning incidents take on victims and the kinds of damages you may have because of one. We can lead your case with compassion and fight for your financial recovery.
As a Van Law Firm client, you should expect:
A law firm that is available 24/7: You will have a direct line to contact your attorney. If they are ever unavailable, another member of our team may be available to field your call, text message, or email at any time.
A law firm with a record of victories: The Van Law Firm team has recovered more than $50 million for clients (and counting). Our record of financial results shows that we care deeply about winning because winning means getting justice for our clients.
A law firm that is accountable: From lead attorney Sandy Van to the rest of the team, Van Law Firm embraces a culture of accountability. We expect every client to receive uncompromising client service, and we expect to win every pool drowning case that we accept. Each member of our team helps each other work towards these goals.
To be valued: Every case matters to us. We accept a great responsibility when we agree to lead your case, and our work ethic will show that you matter to us.
Premises liability cases are a major practice area for Van Law Firm. We understand the unique nature of pool accident cases, and we know the legal system in Lakewood, WA. This experience primes us to handle your case efficiently and professionally.
Client Testimonials for Van Law Firm
Our law firm goes the extra mile for our clients. Check out what they had to say about their experiences with us.
"I want to thank Van Law Firm for the hard work and dedication they put into my case. My case management team, Norma and Anna, were great and explained everything in detail and answered any questions I had…They make it easy to communicate with the use of a text line assigned specifically to my case, as well as being able to call directly. All of the support staff was also very nice and professional." –Darla Storm, former client
"We had a great experience from start to finish. They fought hard for us to get what we deserved and didn't take no for an answer." –Justin Robbins, former client
"I had an overall great experience. The law firm was on top of my case, and they were able to provide me with the best customer service!! I am beyond satisfied!" – Alyviah Brouchet, former client
You can review more client testimonials for Van Law Firm. The pool drowning & injury lawyer we assign to your case in Lakewood will provide the same dedicated legal service that these clients received.
Damages You May Recover After a Pool Drowning Incident in Lakewood, WA
There are 11 drowning deaths each day in the United States, according to the Centers for Disease Control and Prevention (CDC). If you have lost a loved one because of a drowning incident, we first extend our condolences. We may seek a financial recovery as a measure of justice, and your recoverable damages may include the following:
The loss of spousal companionship
The loss of parental guidance
The loss of a loved one's value to your household
Funeral expenses
Lost financial support
Any other damages resulting from your loved one's loss
We hope that the drowning incident in question was not fatal. Even in cases of non-fatal drowning, resulting injuries can be severe. If you have suffered a non-fatal drowning incident in Lakewood, your recoverable damages may include the following:
Medical expenses
Pain and suffering (which also applies to wrongful death drowning cases)
Lost income and other professional damages
Rehabilitation expenses
Medical equipment, caregiver services and any other costs resulting from a disabling injury
We evaluate each drowning case that we handle individually. We can identify your damages and determine who is responsible for them.
For a free legal consultation with a pool drowning lawyer serving Lakewood, call (725) 900-9000
Who Holds Liability for Your Drowning Incident?
We will determine this. The owner of the pool where the drowning happened may be liable. If the pool was on a commercial property, like an apartment complex, the organization that owns the property might bear financial responsibility.
How Van Law Firm Can Fight for Your Financial Recovery in Lakewood
Our firm can handle the entire legal process for you. We may file a lawsuit on your behalf and complete the lawsuit by:
Collecting evidence that proves why the drowning happened: This evidence may indicate the other party's negligence. Video footage and witness accounts are two types of evidence that may be beneficial to a drowning lawsuit.
Documenting your damages: We will seek proof of your damages, including medical records, invoices for case-related expenses, and proof of lost income. This documentation will be specific to your losses.
Seeking a settlement: We will meet with legal representatives for the other party in your case. If these parties offer a fair settlement that covers your damages, we may advise you to accept the offer.
Van Law Firm will take your case to trial if necessary. No two cases are the same, and we will adapt our strategy as your case evolves. No matter how your case develops, we have one clear goal: getting the compensation you deserve.
Call Us About Your Drowning Case in Lakewood, WA, Today
Van Law Firm will cover all case-related expenses, and we will only get an attorney's fee if we win your case. This minimizes your financial risk and allows you to get legal help no matter your financial circumstances.
A Lakewood, WA, pool drowning & injury lawyer from our firm is ready to fight for you. Call Van Law Firm today to complete your free consultation. Don't wait to reach out, as RCW 4.16.080 typically restricts your time to file suit to three years.
Client Testimonials
These guys are amazing. Helped me throughout the process. Always there when I need help. Inititailly called a law firm (the one that has lots of ads on the radio), but they declined my case. Van Law Firm accepted my case without a second thought! Kudos to Daniel, my case manager, and Amanda who expedited my payment process. Highly recommended.
Milby Mags
Got in an accident at the beginning of the year and they have been awesome, especially with it being my first accident and me being like this. They have been very communicated, stayed in contact with me the whole time, giving me updates when there were any and even when there weren't and answered any question I had. I would recommend them to anyone. Everyone I have talked to there has been very friendly. I would give them a 10 out of 10.
Ethan Gullet
They made sure that my insurance company covered what I paid for them to which included the gap for my car that was totaled. My medical costs were taken care of and reduced substantially so I was able to get more on my settlement. My case manager, Will Garcia, was always helpful in assisting me and answering any questions I had. They really did an amazing job with my case. I would definitely recommend them to anyone in need of this type of legal help. Most lawyers do not help you with the recovery of the car and rental etc. They are amazing.
Teresa Cuthbertson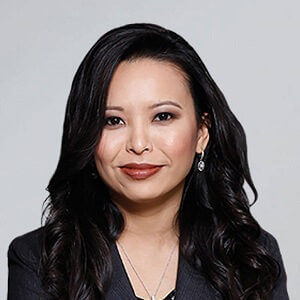 Have you been injured? We can help.
Fill out the form below, and we will get back to you very soon.