Many Lakewood, WA, residents use escalators regularly when visiting malls, airports, and other commercial establishments. Although primarily considered safe, negligence in maintenance and repair can increase the risk of visitors sustaining injuries.
If you or a loved one was injured in an escalator accident, a Lakewood, WA, escalator injury lawyer with Van Law is here to assist you in your pursuit to hold the at-fault party accountable for their negligence. Through a personal injury claim, we can recover your damages incurred in the escalator accident.
Recover These Damages in Lakewood, WA, Escalator Injury Case
Along with facing medical bills, injuries can impact your life in other ways for which you can seek financial reparations. Our lawyer will work with you to ascertain which damages are relevant to your case. Through a personal injury claim, you could obtain damages for the following:
Current and future medical expenses
Physical therapy
Medication costs
Out-of-pocket expenses
Current and future income loss
Diminished earning capacity
Pain and suffering
Scarring or disfigurement
Property damage
Funeral and burial costs
Some of these losses may be difficult to quantify. Our team can work to assign a fair value to each damage so that your case's final value accurately reflects the extent and severity of the losses you've suffered.
We can use assets such as bills, receipts, wage statements, and other documents to prove losses' existence and severity and to assess their value.
Our Lawyer in Lakewood, WA, Can Determine What Caused Your Escalator Injury
Escalators are massive and complex machines with numerous moving parts working in tandem. If one or more components fail to perform their specific function, people can suffer injuries. Since many of us use escalators daily, they must receive routine maintenance to ensure that normal wear and tear are promptly addressed.
Still, escalator accidents continue to occur, many of which are from preventable causes such as:
A wet or slippery substance is left on the escalator or near the entrance or exit area, causing a slip and fall.
A mechanical issue causes the escalator to malfunction in some way—for example, abrupt stops or reversals or the escalator traveling at a speed unsafe for patrons.
Shoes or clothing get trapped at the side entrapment or metal stairs.
Handrails break or loose.
The escalator is poorly designed.
There are wide gaps between comb plates, causing a finger or toe to get trapped.
The type and accident severity will dictate what injuries you may have faced. Escalator accident victims can suffer serious injuries, such as traumatic brain injuries (TBI), fractures, loss of limbs, spinal cord injuries, and crushing injuries.
When we work on your case, you can rest assured that our team will strive for a favorable outcome.
Determining Fault for Your Escalator Injury in Lakewood, WA
If the escalator accident occurred at a private business, the property owner would likely hold the primary liability for the accident since they must keep their premises safe and free of hazards for visitors. This duty includes ensuring that the escalator undergoes routine maintenance and repair.
That said, aside from the property owner, other parties could hold some fault too. These include the following:
The escalator manufacturer if the escalator's faulty design or construction contributed to the accident
The maintenance company if its employee did not properly inspect and repair the machine
The company that may have incorrectly installed the escalator
For a free legal consultation with a escalator injuries lawyer serving Lakewood, call (725) 900-9000
Our attorney can seek compensation from every at-fault party involved in causing you harm accordingly. Know that in some cases, the liable party may attempt to blame you for your injuries. Their goal in doing so is to minimize their financial obligation to you. For example, they may state that you had the wrong footwear, which caused you to slip and fall. However, our legal team is deeply familiar with the tactics insurers use to reduce the settlement. We can work to ensure you receive a fair amount from each party involved in your escalator accident.
Our Escalator Injury Lawyers Can Provide You With Representation
Our firm is equipped to handle the entire personal injury claims and lawsuit process for you. We can approach the best legal avenues to hold the liable party accountable and get you the compensation you are entitled to recover.
Here are some of the services we offer for personal injury cases:
Case investigation to learn the facts and circumstances of your elevator accident
Comb the evidence to pinpoint liability and damages
Calculate your case's value
Collect evidence that proves fault and damages
Submit all paperwork and supporting documents within the deadline
Send the liable insurer a demand letter with an offer and negotiate with them until we agree on a fair settlement
Litigate your case if necessary
Represent your case in court if it goes to trial
Explain your legal options
File Your Escalator Injury Lawsuit Before Time Runs Out
Lakewood Escalator Injuries Lawyer Near Me (725) 900-9000
If you have suffered injuries in an Escalator accident, you must know that you have limited time to pursue legal action against the other party. In Washington, the statute of limitations to seek compensation through an elevator accident lawsuit is generally three years from the accident date, according to RCW 4.16.080.
If you attempt to pursue compensation after the statute expires, the court may dismiss your case, and you could lose your opportunity to hold the defendant accountable for their actions.
We urge you to contact us now so we can begin gathering evidence and constructing a solid case for you.
Our Injury Lawyers Serving Lakewood, WA, Can Represent You
Call Van Law for a free, no-obligation consultation. We can look through your case and verify its validity for a personal injury claim.
If we take your case, our Lakewood, WA, escalator injury lawyer can walk you through the claims process, answer all your questions, and inform you of all your legal options. Our team is prepared to fight for the settlement you need to move forward with your life.
Client Testimonials
These guys are amazing. Helped me throughout the process. Always there when I need help. Inititailly called a law firm (the one that has lots of ads on the radio), but they declined my case. Van Law Firm accepted my case without a second thought! Kudos to Daniel, my case manager, and Amanda who expedited my payment process. Highly recommended.
Milby Mags
Got in an accident at the beginning of the year and they have been awesome, especially with it being my first accident and me being like this. They have been very communicated, stayed in contact with me the whole time, giving me updates when there were any and even when there weren't and answered any question I had. I would recommend them to anyone. Everyone I have talked to there has been very friendly. I would give them a 10 out of 10.
Ethan Gullet
They made sure that my insurance company covered what I paid for them to which included the gap for my car that was totaled. My medical costs were taken care of and reduced substantially so I was able to get more on my settlement. My case manager, Will Garcia, was always helpful in assisting me and answering any questions I had. They really did an amazing job with my case. I would definitely recommend them to anyone in need of this type of legal help. Most lawyers do not help you with the recovery of the car and rental etc. They are amazing.
Teresa Cuthbertson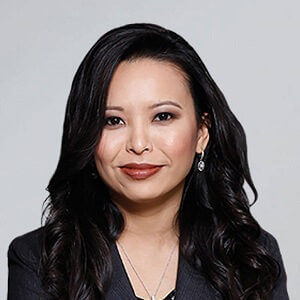 Have you been injured? We can help.
Fill out the form below, and we will get back to you very soon.