Slip and fall injuries may result from negligence. If a property owner fails to act reasonably to prevent your slip and fall, they might be liable for your fall-related damages. Under state law, property owners have a duty of care for customers, guests, and other visitors. When an unreasonable hazard causes a fall, the victim might be eligible to seek and recover fair compensation.
A Lakewood slip and fall injury lawyer from Van Law won't rest until we've resolved your case. We'll work to secure the compensation you deserve. Ourpersonal injury attorneyshave more than 100 years of combined experience helping our clients explore their legal options and pursue monetary payouts for their expenses and losses. We have more than $50 million recovered for our clients. Call today for your free consultation with our legal team.
Why Hire Van Law to Lead Your Slip and Fall Injury Case in Lakewood?
The team at Van Law is available 24/7 to assist clients. We understand your needs will differ from other clients. Therefore, we'll tailor our approach to you, accommodating your personal requests.
We'll gain your confidence by:
Treating you with respect from day one

: The client should always be the priority. At Van Law, you will be. Our team will show respect and compassion, starting from your free consultation all the way through the end of your case.

Taking your case off your hands

: If you suffered a severe injury in your fall, you might need time and space to recover. We will handle every aspect of your slip and fall injury case, allowing you to remain focused on healing.

Remaining in touch with you

: We communicate proactively with clients. So, we'll determine how involved you want to be with your case, and we'll work to keep you informed. Then, you can expect a phone call, email, or other updates as your case progresses.
Our attorneys prioritize client service. We know what slip and fall injury victims need, and we'll work diligently to deliver. We know how to build cases to recover financial compensation for a wide range of injuries and losses, from broken bones to spinal cord injuries.
What Our Former Clients Say About Van Law
Our firm does everything possible to win for our clients. We go the extra mile to show you that we care, andour client testimonials show it:
"I was unsure if getting a personal injury lawyer was the right decision for me, but after speaking with the lawyers at Van Law Firm, I was reassured and eased of my worries every step of the way. They handled my case and did a wonderful job. I am very happy with the turnout of my case."—Berlin Glasgow
"I felt like my case was insignificant in the grand scheme of cases, but they handled everything like I was their only client and were very prompt in getting back to me with any questions I had. Every doctor I worked with even said, 'Wow, they're really good! Where did you find them??'"—Bud Moners
These testimonials reflect how hard Van Law works to get justice for our clients. Slip and fall injuries can turn a victim's life upside down. We'll proudly be the legal advocates that fight for your financial recovery.
So, don't stress about your case any longer. Instead, a Lakewood slip and fall injury lawyer from Van Law is ready to start the legal process for you.
For a free legal consultation with a slip and fall injury lawyer serving Lakewood, contact our law firm today.
What Is the Slip and Fall Law in Washington State?
An injured victim can generally recover financial compensation when their injuries occurred because of:
A known hazard; or
An issue the responsible party should have reasonably been aware of
While the property owner is often the liable party in these cases, it is sometimes a leaseholder or another occupier of the property. Our attorneys know how to identify the liable party and pursue a claim with their insurance company or file a personal injury lawsuit.
For a free legal consultation with a slip and fall injury lawyer serving Lakewood, call (725) 900-9000
We'll Handle Your Slip and Fall Injury Case in Lakewood from Start to Finish
When we say that we'll lead your case, we mean every part of your case. We have the attorneys, paralegals, and resources to handle every detail of your case.
Establish Liability for Your Slip and Fall Injuries
We'll identify the negligent party who:
Caused you to slip and fall
Have legal liability for your injuries
In many cases, a negligent property owner will be the responsible party. We generally look for negligence in cases like yours. For example, a property owner or occupier might be negligent when they fail to take "reasonable" steps to prevent a fall.
Support Your Case With Evidence and Documentation
A compelling personal injury case requires evidence and documentation. Therefore, as we investigate your slip and fall case in Lakewood, we'll actively seek:
Photographs of the accident scene
Video footage of your fall
Incident reports that detail how you fell, what conditions caused you to fall, and the parties responsible for property maintenance
Documentation of your losses, including medical records, proof that you've missed work, and other evidence of your damages
Work With Experts
We'll hire any expert who can improve the quality of your case. For example, an expert could help us calculate your damages, project future losses, reconstruct your accident, or testify to specific features of your case.
Pursue a Fair Settlement for Your Injuries
Our team will negotiate with those parties that owe you compensation, including their insurance company and attorneys. Hopefully, we can settle for a fair amount. However, we'll also prepare to take your case to court if necessary.
Protect You from Threats and Inconvenience
We will protect you from unfair tactics that insurance companies, defendants, and other attorneys might utilize to deflect fault or diminish your payout. Thus, we'll ensure nobody threatens your possible financial recovery. We'll deal directly with these parties, sparing you from annoyance or distress.
Lakewood Slip And Fall Injury Lawyer Near Me (725) 900-9000
Recoverable Damages for Your Slip and Fall Injuries
According to theNational Safety Council, falls account for one-third of all emergency department visits for preventable injury accidents nationwide. This fact speaks to how serious your fall-related injuries may be—and the severity of damages resulting from those injuries.
We'll seek compensation for all your fall-related damages, including:
Pain and suffering
Medical expenses
Lost income
Reduced earning capacity
Mental health counseling
Loss of enjoyment of life
We'll consider all your losses when valuing your case. Even losses that don't have an apparent economic cost, like pain and suffering, will be part of our case. Our team knows how to determine the value of such noneconomic losses and will ensure to calculate your losses accurately.
Click to contact ourLakewood Personal Injury Lawyers today
Click to contact our Slip and Fall Accident Lawyers today
Call Van Law Today for Your Free Consultation
Don't wait to hire a Lakewood slip and fall injury lawyer from Van Law.RCW § 4.16.080 generally restricts the time we have to file slip and fall injury cases. We must sue before this deadline arrives to protect your right to do so. We'll want to get to work immediately to beat this and any other case-related deadlines. Contact us as soon as your injuries allow.
Call Van Law today for your free consultation. We have 24/7 phone support, and our no-obligation consultations are always free.
Client Testimonials
These guys are amazing. Helped me throughout the process. Always there when I need help. Inititailly called a law firm (the one that has lots of ads on the radio), but they declined my case. Van Law Firm accepted my case without a second thought! Kudos to Daniel, my case manager, and Amanda who expedited my payment process. Highly recommended.
Milby Mags
Got in an accident at the beginning of the year and they have been awesome, especially with it being my first accident and me being like this. They have been very communicated, stayed in contact with me the whole time, giving me updates when there were any and even when there weren't and answered any question I had. I would recommend them to anyone. Everyone I have talked to there has been very friendly. I would give them a 10 out of 10.
Ethan Gullet
They made sure that my insurance company covered what I paid for them to which included the gap for my car that was totaled. My medical costs were taken care of and reduced substantially so I was able to get more on my settlement. My case manager, Will Garcia, was always helpful in assisting me and answering any questions I had. They really did an amazing job with my case. I would definitely recommend them to anyone in need of this type of legal help. Most lawyers do not help you with the recovery of the car and rental etc. They are amazing.
Teresa Cuthbertson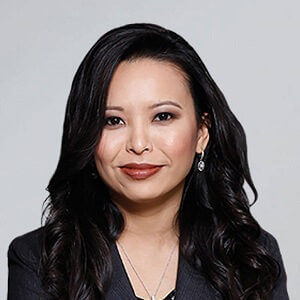 Have you been injured? We can help.
Fill out the form below, and we will get back to you very soon.