Slip and fall injuries are often debilitating. They can significantly impact you not only physically, but also psychologically, emotionally, and financially.
When you need help recovering your damages or are unsure how to navigate the legal claims process, working with a Henderson slip and fall injury lawyer at Van Law Firm could make a difference in your case.
Recoverable Damages for Slip and Fall Injuries in Henderson
After suffering a debilitating slip and fall injury in Henderson, you may wonder whether you could be entitled to compensation and how much you could be awarded. To calculate the value of your claim, your personal injury attorney will evaluate how your slip and fall injuries have affected your life.
Some examples of damages that may be eligible for recovery in a slip and fall lawsuit include:
Funds for the costs of your future medical care, co-pays, mental health counseling fees, prescription medication costs, medical equipment expenses, home accommodation fees, and other miscellaneous medical expenses
Restitution for your pain and suffering, which often includes humiliation, pain, fear, embarrassment, apprehension, indignity, suffering, mental anguish, and other psychological trauma
Compensation for your lost wages and inability to earn a living or support yourself in the future, the loss of potential bonuses or increases to your salary, and contributions to any retirement savings accounts you might have had
These are only a few of the damages you could receive in slip and fall injury claims. The extent to which your injuries have impacted your life will determine how much your claim is worth. In general, the more impactful your injuries are, the more your damages will be worth. Your Henderson slip and fall attorney will quantify your losses accordingly and seek fair compensation in your claim.
Benefits of Choosing Van Law Firm for Slip and Fall Injury Cases in Henderson
Choosing Van Law Firm to take on your case could make all the difference in not only the results of your claim or lawsuit, but also your ability to heal from your injuries and rebuild your life.
While you focus on healing from your slip and fall injuries, our Henderson attorneys will work tirelessly for you. Here's how:
To succeed in your case, we must prove liability based on a preponderance of the evidence. To do so, we will thoroughly investigate how your slip and fall injuries occurred and who is responsible.
Your Henderson slip and fall attorney will review your damages to quantify them and calculate the value of your claim.
We will file all necessary court documents and insurance claims and commence with insurance claim negotiations.
We will fight your slip and fall injury claim in court if necessary.
For a free legal consultation with a slip and fall injury lawyer serving Henderson, call (725) 900-9000
Personal Injury Testimonials
Van Law Firm puts clients first. We hope to help you secure compensation for your suffering and reduce your stress wherever possible. Some of our previous clients have left us positive reviews, such as the following:
"I want to thank Van Law Firm for the hard work and dedication they put into my case. My case manager Norma was great and explained everything in detail and answered any questions I had." -Darla Storm
"This was the best law firm experience I have ever had in my life and I have had several. Law Office is the best in Vegas and the only law firm I will ever use." -Jackin Ralph
"I had an accident last year in October. I was rear-ended and didn't know what to do. Next day I Googled law firms and Van Law Firm came up. I called right away and was told to come in. Yesenia explained everything to me from the beginning to end." -Krystal Goff
Costs of Hiring a Slip and Fall Lawyer in Henderson
Hiring a slip and fall attorney at Van Law Firm to take on your case may be less expensive than you thought. The good news is, after everything you have been through, our team never expects our clients to pay any upfront or hourly expenses.
Your attorney's fees will only be required if we win your case, and our payment will come from your settlement or judgment. We will handle all the costs of pursuing your claim on your behalf, and you won't have to pay us anything out of pocket.
We make it possible for slip and fall victims of all economic backgrounds to afford the costs of an attorney in Henderson.
The Statute of Limitations for Henderson Slip and Fall Accidents
According to NRS § 11.190(4)(e), personal injury lawsuits, including slip and fall claims, must be filed before Nevada's two-year statute of limitations expires. However, there is often confusion surrounding when the statute of limitations will run out in a specific case.
Many victims are unsure of the exact date the statute of limitations will expire in their situation. Having a Henderson slip and fall injury attorney on your side could help you avoid losing your opportunity to seek fair compensation.
Your slip and fall injury lawyer in Henderson will carefully analyze the circumstances of your case to determine how much longer you have to file your claim. The sooner we get started, the sooner we can access evidence that we could use to prove liability and fault in your case. If we wait, this evidence could be lost.
Get Help From a Slip and Fall Lawyer in Henderson Today
We understand how overwhelming the slip and fall injury claims process can be. While you are healing from your injuries, your Henderson slip and fall injury lawyer at Van Law Firm could be working behind the scenes to establish liability, quantify your damages, and seek a fair injury settlement.
Learn more about what's next for your case when you contact our office for a no-cost, risk-free consultation. You can reach us by phone at (725) 900-9000 or through our quick contact form to get started on your slip and fall claim today.
Client Testimonials
These guys are amazing. Helped me throughout the process. Always there when I need help. Inititailly called a law firm (the one that has lots of ads on the radio), but they declined my case. Van Law Firm accepted my case without a second thought! Kudos to Daniel, my case manager, and Amanda who expedited my payment process. Highly recommended.
Milby Mags
Got in an accident at the beginning of the year and they have been awesome, especially with it being my first accident and me being like this. They have been very communicated, stayed in contact with me the whole time, giving me updates when there were any and even when there weren't and answered any question I had. I would recommend them to anyone. Everyone I have talked to there has been very friendly. I would give them a 10 out of 10.
Ethan Gullet
They made sure that my insurance company covered what I paid for them to which included the gap for my car that was totaled. My medical costs were taken care of and reduced substantially so I was able to get more on my settlement. My case manager, Will Garcia, was always helpful in assisting me and answering any questions I had. They really did an amazing job with my case. I would definitely recommend them to anyone in need of this type of legal help. Most lawyers do not help you with the recovery of the car and rental etc. They are amazing.
Teresa Cuthbertson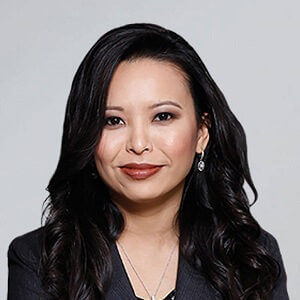 Have you been injured? We can help.
Fill out the form below, and we will get back to you very soon.