If you slipped and fell in a Walmart store, you have the right to pursue compensation. Van Law's slip and fall attorneys can navigate the complicated claims or lawsuit process on your behalf and file a lawsuit if we don't come to a satisfying settlement agreement.
You can learn more about the legal services our Walmart slip and fall attorneys can provide during a free consultation. If we accept your case, we can represent you at no upfront cost and get paid only if you recover compensation. You can call us to get started.
Our Team of Walmart Slip and Fall Attorneys
Sandy Van, who leads our team, is the recipient of numerous Bar certifications and other notable accolades:
Martindale Hubbell Client Champion Award 2019

Super Lawyers 2020

Expertise 2020
At Van Law, we've secured many large settlements for our clients. We're proud to stand up for those in need.
Working with our team of Walmart slip and fall attorneys isn't just about results. We emphasize compassion, kindness, and understanding – our clients come first, and we treat them like family. We'll never pressure you into accepting a slip-and-fall settlement offer you're not comfortable with and will continue fighting throughout your case.
Our Services
We provide our Walmart slip and fall clients with the following services:
Reviewing your case free of charge

Protecting your interests during the settlement negotiation process

Thoroughly investigating the events surrounding your injury

Collecting evidence that can establish your negligence and liability case

Answering your questions and explaining the law and your options

Pursuing a lawsuit if we cannot settle your case out of court

Handling communications with the party responsible for your injuries
Managing a claim or lawsuit on your own takes time and effort. With our help, you can step away from your case and focus on the recovery process. Seeking compensation doesn't need to cause undue stress.
Walmart Slip and Fall Damages
Victims of slip and fall injuries can pursue several types of compensation, known as damages. While damages may vary slightly from case to case, they typically include reimbursement for:
Medical expenses

Pain and suffering

Property damages

Lost income and benefits

Lost earning capacity

Disfigurement

Disability
What Is My Slip and Fall Case Worth?
There are several factors to consider when estimating the value of a slip and fall case:
The severity of your injuries:

In a slip and fall case, the severity of your injuries typically corresponds with the value of your case. For example, an individual who suffers a traumatic brain injury (TBI) will likely receive more compensation than someone who sprained their wrist.

Your degree of negligence:

In some states, you can receive less compensation if you were partially responsible for your accident. This doesn't mean you should lie about your involvement in your slip and fall injury – our team can advise you on explaining your injuries to Walmart's claims company.

The outcome of settlement negotiations:

Settlement negotiations can make or break a case. If you don't put your best foot forward during negotiations, you could walk away without compensation, even if you have strong evidence.
Our Walmart slip and fall attorney team can review your case and determine which damages you qualify for. Knowing the value of your case is essential – it could protect you from unfair settlement offers.
What if I Lost a Loved One?
According to the Centers for Disease Control (CDC), older Americans are at the greatest risk of slip and fall injuries. The CDC reports that roughly 35 million older adults experience slip and fall injuries yearly. A small number of these slip and fall events result in death for older adults.
We extend our deepest condolences if you are seeking wrongful death compensation for a lost loved one. Our team is here to provide compassionate legal support. We can also help you pursue justice, and damages, which typically include:
Loss of companionship

Funeral expenses

Burial expenses

Medical expenses incurred before your loved one's death
In most states, wrongful death slip and fall cases can only be pursued by immediate family members. We can discuss this matter during a free case evaluation if you're curious about your eligibility.
Can I Sue Walmart for My Slip and Fall Injuries?
If you were injured in one of its locations, you can sue Walmart. However, suing the retailer is unique. Many businesses carry liability insurance. This coverage prevents lawsuits by providing slip and fall victims with compensation. Walmart doesn't carry liability insurance. Instead, it has a dispute resolution company, Walmart Claims Services, Inc.
Walmart Claims Services, Inc., isn't on your side. While it will likely be involved with your settlement or lawsuit, its goal isn't to award you with fair compensation. It wants you to settle for as low as possible and move on. Its representatives may use any of these strategies:
Suggest you were responsible for your slip and fall injury

Argue that Walmart is not liable for your damages

Delay the settlement negotiation process
At Van Law, we can manage negotiations with Walmart Claims Services, Inc. We are not afraid of standing up to large corporations like Walmart. We can advise you on what you should or shouldn't say during the settlement negotiation process. Remember, you don't need to file a claim or lawsuit without legal representation.
You Must Prove Negligence
In a slip and fall case, you or your legal team must prove Walmart was responsible for your injuries. We can manage this portion of your case by reviewing the following types of evidence:
Security camera footage

Your medical records

Your expenses and receipts

Input from relevant experts

Images of the accident scene

Witness statements
Then, we can work toward showing that the following are true:
Walmart was aware of the hazard that caused your injuries.

Walmart didn't remove this hazard.

A hazard in a Walmart store caused your injuries.

You suffered verifiable damages after your slip and fall accident.
Slip and Fall Lawsuits Have a Filing Deadline
Each state has laws governing personal injury cases. Typically, these laws, known as statutes of limitation, provide slip-and-fall victims with a two or three-year window to file a lawsuit. For this reason, starting your case as soon as possible is best.
Our team at Van Law can review the statutes of limitation present in your state. We can keep your case on track by:
Informing you of relevant deadlines

Submitting claims and filing lawsuits on time

Reminding you to complete any necessary documentation
Contact Our Walmart Slip and Fall Attorneys Today
Did you recently suffer an injury in a Walmart store? Do you believe negligence played a role? Our team can review your potential case for free.
We're prepared to stand toe to toe with Walmart's claims teams. Contact our offices to learn more about how we can represent you.
Client Testimonials
These guys are amazing. Helped me throughout the process. Always there when I need help. Inititailly called a law firm (the one that has lots of ads on the radio), but they declined my case. Van Law Firm accepted my case without a second thought! Kudos to Daniel, my case manager, and Amanda who expedited my payment process. Highly recommended.
Milby Mags
Got in an accident at the beginning of the year and they have been awesome, especially with it being my first accident and me being like this. They have been very communicated, stayed in contact with me the whole time, giving me updates when there were any and even when there weren't and answered any question I had. I would recommend them to anyone. Everyone I have talked to there has been very friendly. I would give them a 10 out of 10.
Ethan Gullet
They made sure that my insurance company covered what I paid for them to which included the gap for my car that was totaled. My medical costs were taken care of and reduced substantially so I was able to get more on my settlement. My case manager, Will Garcia, was always helpful in assisting me and answering any questions I had. They really did an amazing job with my case. I would definitely recommend them to anyone in need of this type of legal help. Most lawyers do not help you with the recovery of the car and rental etc. They are amazing.
Teresa Cuthbertson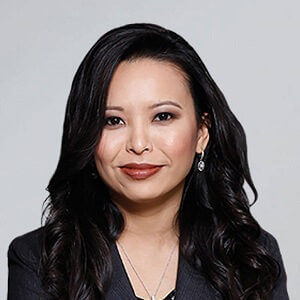 Have you been injured? We can help.
Fill out the form below, and we will get back to you very soon.