Although the pool and other swimming-related accidents can occur in seconds, the resulting injuries and effects can be long-lasting and severe. Many near-drowning victims sustain serious injuries, such as brain damage, acute respiratory distress syndrome, and pneumonia. In the most tragic cases, survivors can be left in a permanent vegetative state.
Regardless of the severity of a person's injuries or carelessness, business and landowners, and their insurance companies may avoid liability and minimize the amount of money they offer in a settlement. For this reason and others, it's critical that those who've lost a loved one due to drowning or experienced near-drowning themselves seek representation from Van Law Firm as soon as possible.
How Our Yakima WA Pool Drowning and Injury Lawyers Can Help
The aftermath can be highly stressful if you or your loved one drowns or sustains injuries in a near-drowning incident. For example, you may be burdened with organizing a funeral for your loved one or managing ongoing medical treatment. You may also incur devastating financial damages and face the prospect of engaging in a legal battle for compensation. Fortunately, you and your family don't have to endure these struggles alone.
A Van Law Firm our personal injury lawyers can advocate for your best interests, help reduce your stress and simplify the compensation recovery process. Your case may require the completion of many complex legal tasks, and our attorneys can handle most of these for you and help you in the following ways:
We Can Help by Providing Legal Knowledge and Guidance
Successfully pursuing compensation can require familiarity with many legal aspects of your case. Licensed attorneys are highly educated and knowledgeable about the law. As a result, they are well-equipped to offer guidance and support and answer questions and concerns that may arise throughout the process. Our Yakima WA pool drowning lawyers can also inform you of your rights, fight to protect them, and keep you informed about your case's progress.
For a free legal consultation with a pool drowning lawyer serving Yakima, call (725) 900-9000
Investigating Your Case and Securing Evidence
When a person suffers a drowning or near-drowning injury, the circumstances surrounding it hold critical information for determining how it happened and who was at fault. For this reason, pool drowning injury lawyers must meticulously investigate the unique risk factors and circumstances leading up to, during, and following the incident.
In doing so, our lawyers can gather evidence that proves another party's liability and verifies the damages you and your loved ones have incurred. Evidence valuable for your case may include the following:
Medical bills and receipts
Other injury-related bills
Police reports
Surveillance footage that filmed the incident as it occurred
Medical records detailing the extent and severity of the injuries
Photos of any visible injuries and their progress over time
Eyewitness testimony
Reports written or given by lifeguards or employees working at or near the pool
Testimony from expert witnesses, including police officers, doctors, accident reconstruction experts, psychiatrists, and more
Yakima Pool Drowning Lawyer Near Me (725) 900-9000
Calculating Your Damages and Developing Your Case
After an injury or unexpected death, it can be challenging to determine what forms of compensation are available. Our Yakima, WA pool drowning and injury attorneys can construct a personal injury or wrongful death case with the highest likelihood of success. In addition, we can ensure your compensation case includes all past, present, and future damages you or your loved ones incurred.
Click to contact our Yakima Personal Injury Lawyers today
Communicating With Insurance Companies
When you submit your case to the liable party's insurance company, your objective can be to secure a fair out-of-court settlement. However, the insurer can probably be more interested in saving as much money as possible. Therefore, they might employ specialized tactics to convince you to drop the case or minimize the amount they pay.
We strongly recommend having our Yakima, WA pool drowning lawyers represent you in these negotiations. They have experience circumventing these tactics and can ensure your case receives the consideration it deserves.
Complete a Free Case Evaluation form now
Fighting for You in Court
Even if you have legal representation, settlement negotiations can fail, and the insurer can refuse to pay you an amount that covers your losses. If this happens to you, we are ready to go to court and fight to secure fair compensation on your behalf.
Recoverable Compensation for a Pool Drowning and Injury
Injuries caused by a near-drowning can be profound and life-altering. Even if the individual survives, the lack of oxygen to their brain can cause irreversible brain damage and impact their senses, reasoning, personality, motor function, and more. Medical treatment required for these injuries can be expensive and ongoing indefinitely.
Damages you and your family may be able to recover include the following:
Past, present, and future medical expenses
Costs associated with hiring a caretaker
Lost income from missing work
Reduced future earning potential
Pain and suffering
Permanent or long-term disability
Wrongful Death Damages
If your loved one passed away due to drowning or a related condition, you and your family might be entitled to wrongful death damages, such as the following:
Funeral, burial, or cremation costs
Lost household income
Lost healthcare benefits
The decedent's unpaid medical bills
Loss of love and guidance
Public Pool Liability
A business that owns and operates a pool must ensure the premises are safe for invitees and are liable for damages they suffer due to unsafe conditions.
In general, pool owners are required to:
Perform regular inspections and maintenance on the pool and surrounding area
Ensure the area is adequately staffed
Properly train all staff members
Promptly rectify hazardous conditions
Install and maintain adequate lighting
Have warning signs in clear view for guests to see
Have safety equipment available, including floatation devices and a spine-immobilizing gurney
Private Pool Liability
Private homeowners are also liable for the safety of guests invited to use their pool. They must also possess safety equipment and display signs warning of potential hazards on the premises. If you or a loved one sustained an injury at a residential pool, the legal elements needed to demonstrate premises liability include the following:
The pool owner owed a duty of care to others to ensure their premises were safe
The pool owner breached this duty by allowing an unsafe condition to exist on their property
This breach was the proximate cause of drowning, near-drowning, or another injury
The injury or death resulted in quantifiable losses pursuable in the form of damages
Consult with Van Law Firm Today
Suppose another party's negligence caused you or your loved one to suffer a drowning-related injury or other pool accident. In that case, you are urged to seek legal representation as soon as possible. Our Yakima, WA pool drowning and injury lawyers at Van Law Firm are ready to help seek fair compensation for your losses from all liable parties, including homeowners, businesses, and insurers.
If you are ready to pursue justice for your injuries, contact us as soon as possible for a free case review and learn more about your legal rights and options.
Client Testimonials
These guys are amazing. Helped me throughout the process. Always there when I need help. Inititailly called a law firm (the one that has lots of ads on the radio), but they declined my case. Van Law Firm accepted my case without a second thought! Kudos to Daniel, my case manager, and Amanda who expedited my payment process. Highly recommended.
Milby Mags
Got in an accident at the beginning of the year and they have been awesome, especially with it being my first accident and me being like this. They have been very communicated, stayed in contact with me the whole time, giving me updates when there were any and even when there weren't and answered any question I had. I would recommend them to anyone. Everyone I have talked to there has been very friendly. I would give them a 10 out of 10.
Ethan Gullet
They made sure that my insurance company covered what I paid for them to which included the gap for my car that was totaled. My medical costs were taken care of and reduced substantially so I was able to get more on my settlement. My case manager, Will Garcia, was always helpful in assisting me and answering any questions I had. They really did an amazing job with my case. I would definitely recommend them to anyone in need of this type of legal help. Most lawyers do not help you with the recovery of the car and rental etc. They are amazing.
Teresa Cuthbertson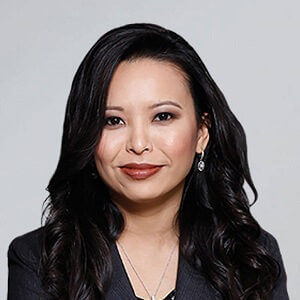 Have you been injured? We can help.
Fill out the form below, and we will get back to you very soon.