Automatic, revolving, and sliding doors are found in many offices, schools, malls, retail stores, and hospitals. A malfunctioning sensor or improperly maintained automatic door could result in severe injuries and extensive medical bills.
If you are an automatic door accident survivor, you may be entitled to significant compensation for your personal and financial losses. Please get in touch with the Yakima automatic door injury lawyers at Van Law Firm for a free case evaluation and to learn more about your rights and options.
Damages Our Yakima WA Automatic Door Injury Lawyers Can Recover
Damages are categories of personal and financial losses that our personal injury lawyers can help with survivors of injuries can include, but are not limited, the following:
Medical bills and expenses
Loss of income due to missed work time
Diminished earning capacity
Pain and suffering
Scarring and disfigurement
Permanent or long-term disability
Establishing Liability in an Automatic Door Injury Case
To recover damages for your injury, you and your lawyer must prove that the other party is responsible and that their negligent actions caused your injuries and damages for them to be liable.
To prove negligence, our attorneys must establish the following legal elements:
Duty of Care: Property owners owe a legal duty of care to guests and customers to ensure their automatic doors are safe and adequately maintained. Our attorneys must demonstrate this duty applied to the property owner when their automatic door caused your injury.
Breach of Duty: Our attorneys must also show that the other party failed to fulfill or "breached" their duty of care. For example, the other party could be considered negligent if they fail to clean the automatic door's sensor, which strikes a customer and causes injuries.
Causation: Our attorneys must demonstrate the negligent actions or omissions of the other party that proximately caused your injuries. In other words, you must prove that you would not have been injured by the other party's negligent actions or inaction.
Damages: Finally, our attorneys must prove that you sustained quantifiable damages due to their negligent actions and your injuries.
Establishing negligence and liability is not always straightforward and can be challenging. However, our Van Law Firm automatic door injury lawyers can advocate for your best interests and possibly increase your chances of securing fair compensation.
Premises Liability
Injuries that occur on commercial property fall under premises liability. Business owners who do not ensure their premises are safe for customers can be subject to litigation. If the business owner receives a complaint about a malfunctioning automatic door, they must either promptly fix it or post warnings and restrict access to the door while awaiting its repair.
If the proprietor doesn't exercise ordinary care to discover and remedy the malfunction, they could be liable for any injuries caused by the door. However, not all automatic door accidents are the business owner's fault–they might not be responsible.
For a free legal consultation with a automatic door injury lawyer serving Yakima, call (725) 900-9000
Product Liability
If a defect in an automatic door leads to malfunction and causes an injury, the manufacturer may be liable. A manufacturer may be responsible if the automatic door or one or more of its parts were either:
Unreasonably dangerous in design, construction, or composition
Sold without appropriate warning documentation
In breach of the express or implied warranty of the manufacturer
Types of Automatic Door Injuries
Malfunctioning automatic doors can lead to a variety of injuries. Garage doors are often the most dangerous because they are typically larger than most doors and installed overhead. Still, most injuries are caused by automatic doors at the entrances of commercial retail stores because the high number of customers allows for more opportunities for injuries to occur.
Common types of injuries caused by automatic doors include the following:
Blunt-force injuries, which occur when a door collides with a person
Pinch injuries caused by a door closing on the part of a person's body
Fall injuries, which occur when a door knocks a person to the ground
Lacerations caused when the glass on a door breaks and a person is cut
If you suffered one of these kinds of injuries due to the negligence of a proprietor or a manufacturing defect, Van Law Firm could help you secure the total compensation you deserve.
Automatic Door Malfunction Causes
Automatic doors have sensors that cause them to open when a person is detected and close when not triggered. For this reason, most injuries are caused by sensor malfunctions or the motors that open and close the door, commonly resulting from the following:
Inadequate maintenance: Sensors can collect dust or grime, and motors can burn out over time. As such, automatic doors must be regularly maintained to prevent malfunctions and injuries.
Weather: Rain and snow can slowly degrade a door's hardware, and salt meant to melt ice can collect on a door and jam it. Also, wind can catch the door and slam it closed onto a person or damage the door and cause it to malfunction.
Faulty installation: If the door is not installed correctly, the sensors or the motors could malfunction and become hazardous.
Manufacturing defects: Faulty design or construction of the door causes sensors or motors to malfunction. Or, the glass could be prone to breaking and may cut someone.
Contact Our Yakima WA Automatic Door Injury Lawyers for a Free Consultation
Automatic doors are unlikely causes of accidents. Nevertheless, accidents involving a malfunctioning automatic door still happen. Were you injured by faulty automatic doors on another person's property due to the negligence of that person or other parties? If so, contact Van Law Firm as soon as possible to learn your options for seeking compensation for your losses.
Client Testimonials
These guys are amazing. Helped me throughout the process. Always there when I need help. Inititailly called a law firm (the one that has lots of ads on the radio), but they declined my case. Van Law Firm accepted my case without a second thought! Kudos to Daniel, my case manager, and Amanda who expedited my payment process. Highly recommended.
Milby Mags
Got in an accident at the beginning of the year and they have been awesome, especially with it being my first accident and me being like this. They have been very communicated, stayed in contact with me the whole time, giving me updates when there were any and even when there weren't and answered any question I had. I would recommend them to anyone. Everyone I have talked to there has been very friendly. I would give them a 10 out of 10.
Ethan Gullet
They made sure that my insurance company covered what I paid for them to which included the gap for my car that was totaled. My medical costs were taken care of and reduced substantially so I was able to get more on my settlement. My case manager, Will Garcia, was always helpful in assisting me and answering any questions I had. They really did an amazing job with my case. I would definitely recommend them to anyone in need of this type of legal help. Most lawyers do not help you with the recovery of the car and rental etc. They are amazing.
Teresa Cuthbertson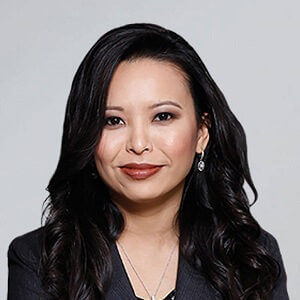 Have you been injured? We can help.
Fill out the form below, and we will get back to you very soon.