Automatic doors can provide convenience when you're going in and out of buildings, however, they can be dangerous when you are unable to manually stop them from malfunctioning in the event of an accident. Due to the powerful machinery, you can suffer injuries ranging in severity, which can alter the way you live your life.
If you or a loved one have sustained injuries due to an automatic door accident, you may be eligible to receive compensation. A Nevada automatic door injury lawyer from our firm can evaluate your case during a free consultation.
How Can an Automatic Door Injury Lawyer Help Me?
During a free consultation, we will determine if you have a valid case. If so, we will provide options on how you can move forward legally. We will also determine the amount of time we have to file a lawsuit. Each type of lawsuit has a specified timeline called the statute of limitations. If you file too late, you can miss the opportunity to receive compensation.
When you hire a premises liability lawyer from our firm, we will file your lawsuit and all necessary paperwork involved to ensure you meet the two-year timeline from the date of the accident.
Throughout the course of your lawsuit, we will be there to support you and answer any of your questions. We understand the hardships you are facing, which is why we want to take care of your legal needs so you can focus on recovering from your injuries.
We Investigate Your Case
During our investigation, we will investigate who is responsible. In accidents involving automatic door injuries, there may be more than one party who is liable for your injuries. Possible parties include:
Building Manager
Building Owner
Products Retailer
Maintenance Company
Product Manufacturer
We will gather evidence proving the responsible party neglected their duty to ensure the automatic doors were working properly and safely. As an outcome of not providing a safe environment, they caused an accident resulting in your injuries and losses.
We Fight for Your Compensation
We understand as a result of your accident, bills could be piling up due to medical needs and missed work as an outcome of your injuries. We aggressively fight for your needs so you can receive the compensation you need to deal with the losses you endured because of the accident. You shouldn't have to pay for these expenses on your own.
Some examples of recoverable compensation include:
Medical costs related to the accident, including current and future costs of treatment you may need.
Pain and suffering you have endured physically, mentally, and emotionally because of the accident.
Lost income, or even reduced earning capacity if your injuries affect your ability to work.
Personal property damage if your belongings were damaged in the accident.
Disability or disfigurement depending on your injuries and specific details of your accident.
Our personal injury lawyers will help determine in what areas you are eligible to recover compensation. We will utilize our resources to ensure we have as much information as possible to determine what your future needs will be as well.
We Negotiate On Your Behalf
We have your best interests in mind when we speak to other parties on your behalf. With each interaction, we fight for your rights and negotiate with your needs in mind.
If we are unable to reach a just settlement, we can represent you in court. We continue fighting for you until you receive the compensation you need.
For a free legal consultation with a automatic door injury lawyer serving Nevada, call (725) 900-9000
How Can an Automatic Door Injury Happen?
People can be injured by automatic doors that slide, swing, and have movement sensors or button sensors. Some ways automatic door injuries happen include:
A sensor malfunctioned causing you to get hit by a door or even causing a body party, including your head, to get stuck in between doors or door parts.
Improper installation or malfunction can cause doors to come off the tracks making glass shatter and inflicting lacerations.
Regardless of how your injuries occurred, it is important you seek medical attention immediately following your automatic door accident. Your medical needs should be assessed after an accident both for your own safety and to establish a legal record for later.
Types of Injuries from Automatic Door Accidents
Injuries as a result of an automatic door accident can range in severity. Some injuries can be minor, while other injuries can be more severe requiring intense medical care and treatment plans for recovery. Some common injuries include:
Bruises
Cuts or lacerations
Sprained or torn ligaments, tendons, or muscles
Broken bones
Mild concussion to severe traumatic brain injury
Neck and back injuries
Spinal cord injuries
Some of these injuries might require occupational therapy, physical therapy, or rehabilitation depending on the severity of your injury and how it is impacting your daily functioning. It is crucial you seek the medical treatment you need in order to begin your recovery process.
Proper Maintenance Can Help Prevent Automatic Door Injuries
Automatic door injuries commonly happened because of a lack of maintenance. If the party responsible fails to regularly and properly inspect the door then they are unable to identify and fix common issues from wear and tear, and issues with sensors and buttons. Complications with motor speed and door malfunctions are also missed when regular maintenance is ignored.
When you hire a member of our team, we will determine how your accident happened and hold the liable party responsible.
Nevada Automatic Door Injury Lawyer Near Me (725) 900-9000
Contact Van Law to Help Determine Who Is Liable for Your Injuries and Losses
Don't let the fear of legal fees stand in the way of you seeking the justice you or your loved one deserves. Dealing with the aftermath of an accident can be costly. It shouldn't be your responsibility to pay for your losses when it is someone else's fault.
If you believe that you were harmed by an automatic door because of negligence from a property or business owner, contact a member of our team at Van Law. You may have a valid case to file a claim and receive compensation. Start fighting for your rights today and schedule your free consultation.
Client Testimonials
These guys are amazing. Helped me throughout the process. Always there when I need help. Inititailly called a law firm (the one that has lots of ads on the radio), but they declined my case. Van Law Firm accepted my case without a second thought! Kudos to Daniel, my case manager, and Amanda who expedited my payment process. Highly recommended.
Milby Mags
Got in an accident at the beginning of the year and they have been awesome, especially with it being my first accident and me being like this. They have been very communicated, stayed in contact with me the whole time, giving me updates when there were any and even when there weren't and answered any question I had. I would recommend them to anyone. Everyone I have talked to there has been very friendly. I would give them a 10 out of 10.
Ethan Gullet
They made sure that my insurance company covered what I paid for them to which included the gap for my car that was totaled. My medical costs were taken care of and reduced substantially so I was able to get more on my settlement. My case manager, Will Garcia, was always helpful in assisting me and answering any questions I had. They really did an amazing job with my case. I would definitely recommend them to anyone in need of this type of legal help. Most lawyers do not help you with the recovery of the car and rental etc. They are amazing.
Teresa Cuthbertson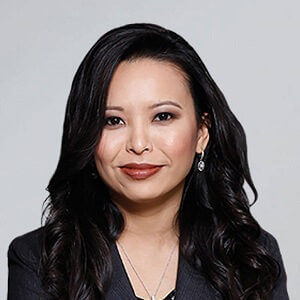 Have you been injured? We can help.
Fill out the form below, and we will get back to you very soon.