Doing your job or maintaining your yard or garden should not mean sacrificing your health. If you or someone you love received a Parkinson's disease diagnosis after exposure to the paraquat dichloride herbicide, you could be entitled to compensation for damages. A paraquat lawyer can help with your case.
A Nevada paraquat Parkinson's lawyer from Van Law can handle your case, so you can spend your time and energy on your family. We can't reverse your diagnosis, but we may be able to secure restitution for you.
Symptoms and Effects of Parkinson's Disease
Receiving a Parkinson's disease diagnosis from your doctor is devastating. It is not only overwhelming to you personally, but also to your family and friends. According to the National Institute on Aging, Parkinson's is a progressively debilitating disease with symptoms that worsen over time. There is currently no cure. Symptoms may include:
Tremors
Rigid muscles
Coordination or balance issues
Mobility loss
Emotional difficulties, such as depression
Difficulty chewing or swallowing
Speech impediments
Due to these difficulties, you may incur expensive medical costs, lose your ability to work, and have a lower quality of life overall.
For a free legal consultation with a paraquat parkinson's lawyer serving Nevada, call (725) 900-9000
A Parkinson's Paraquat Lawyer Can Help You Seek Damages in Nevada
The Parkinson's Foundation reports a possible link between the disease and exposure to the herbicide paraquat dichloride.
If you or a loved one developed Parkinson's disease due to paraquat exposure, you want justice and accountability, but you also want compensation for the damages you are suffering. A personal injury lawyer from our firm may be able to help you recover damages such as:
Medical bills

 

You will likely require medications, medical equipment, and long-term care as the disease progresses, resulting in steep medical costs.

Lost income and benefits

You may be permanently unable to work, especially if you perform physical labor, costing you money that you need for bills and other costs in the future.

Home modifications

A Parkinson's diagnosis may require modifying your home to improve your mobility, such as installing a wheelchair ramp or stair lift.

Household services

As the disease progresses, maintaining your home and yard will become more challenging, so you might have to hire someone to clean and perform yard work.

Pain and suffering

Parkinson's disease can be emotionally and mentally draining as you struggle to retain normalcy in your movement and speech and do the things you want to do. Losing your hobbies and ability to care for yourself can be devastating. You may experience emotional distress, mental anguish, and loss of life enjoyment. These losses are compensable in a personal injury claim.
Nevada Paraquat Parkinson's Lawyer Near Me (725) 900-9000
The Value of Your Parkinson's Paraquat Claim
Parkinson's disease is challenging to value when calculating a claim. This is especially true of pain and suffering damages. However, a Nevada mass torts lawyer from our firm can calculate the amount of compensation you require to cover losses such as medical bills, lost income, and other documented expenses.
Factors that could determine the value of your case include:
The strength of the causal link between your Parkinson's diagnosis and paraquat herbicide exposure
The amount of income you have lost or stand to lose
The amount of your medical and other expenses
The number of claims in the mass tort
Click to contact our America's Paraquat Lawyers today
Benefits of Having a Lawyer Handle Your Parkinson's Paraquat Case in Nevada
You're already battling Parkinson's disease. You don't have to fight a legal battle, too. A product liability lawyer from our firm can handle your legal case for you, which frees up your time to focus on other endeavors.
We will guide you as your case progresses through the legal system and provide regular status updates because you deserve to know what's happening. If you hire a Nevada paraquat lawyer from our firm to handle your case, you can expect us to:
Investigate the cause of your Parkinson's disease by talking to experts in the medical and scientific fields
Gather evidence demonstrating causation and proving your losses
Calculate the value of your claim and seek an adequate amount of compensation for you
Evaluate settlement offers
Negotiate with the liable party and/or their insurer to reach a fair settlement on your behalf
File a lawsuit and represent you in court if necessary – we are not afraid to fight for you at trial
Complete a Free Case Evaluation form now
The Cost of Hiring a Parkinson's Paraquat Lawyer in Nevada
We understand you already have a lot on your mind. You have enough stress without worrying about the cost of hiring a lawyer to represent you and your best interests. However, you don't have to worry because you won't pay us unless we win your case.
There's also no need to worry about surprise costs because we will be transparent with you from the start by explaining how payment works in detail. Even an initial evaluation of your case won't cost you anything because we offer free consultations.
The Deadline for Filing a Paraquat Lawsuit in Nevada
Parkinson's can take time to progress, but it can develop faster than expected. You want compensation for your losses, and you want justice. It's about protecting your future and your family's future and being able to move forward.
However, you only have a short time after your diagnosis to file a lawsuit to recover compensation through the legal process, per NRS § 11.190. If you fail to file a lawsuit before the deadline in your case expires, you will not be able to recover compensation through the courts.
As long as you reach out to us in time, your Nevada Parkinson's disease paraquat lawyer will not let the statute of limitations expire in your case without filing a lawsuit before the deadline.
Parkinson's Paraquat Lawsuit Updates
According to Forbes, more than 2,300 plaintiffs have filed lawsuits against paraquat manufacturers so far, with more likely on the way. Research continues to understand the connection between paraquat and Parkinson's disease further. Bellwether trials are expected to begin in October 2023.
We urge you to consult with a Nevada paraquat Parkinson's disease attorney as soon as possible if you think you might have a case.
Get Help From a Parkinson's Paraquat Lawyer in Nevada Today
If you are struggling with a Parkinson's disease diagnosis, we empathize with you, and we understand the struggles that lie ahead for you and your family. You have our support during this trying time, and we want to handle your case to seek the compensation and justice you deserve.
A Nevada paraquat Parkinson's lawyer from Van Law is ready to help with your case. To schedule a free consultation, please contact us today.
Client Testimonials
These guys are amazing. Helped me throughout the process. Always there when I need help. Inititailly called a law firm (the one that has lots of ads on the radio), but they declined my case. Van Law Firm accepted my case without a second thought! Kudos to Daniel, my case manager, and Amanda who expedited my payment process. Highly recommended.
Milby Mags
Got in an accident at the beginning of the year and they have been awesome, especially with it being my first accident and me being like this. They have been very communicated, stayed in contact with me the whole time, giving me updates when there were any and even when there weren't and answered any question I had. I would recommend them to anyone. Everyone I have talked to there has been very friendly. I would give them a 10 out of 10.
Ethan Gullet
They made sure that my insurance company covered what I paid for them to which included the gap for my car that was totaled. My medical costs were taken care of and reduced substantially so I was able to get more on my settlement. My case manager, Will Garcia, was always helpful in assisting me and answering any questions I had. They really did an amazing job with my case. I would definitely recommend them to anyone in need of this type of legal help. Most lawyers do not help you with the recovery of the car and rental etc. They are amazing.
Teresa Cuthbertson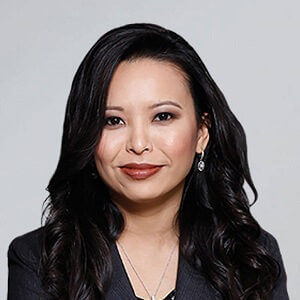 Have you been injured? We can help.
Fill out the form below, and we will get back to you very soon.