You should feel safe in a Nevada casino. Whether you were partaking in games, performing your job, or on-site at a casino for any other reason, you had a reasonable expectation of safety. If you suffered injuries or lost a loved one in an accident, a Nevada casino injury lawyer from Van Law can seek compensation for your damages.
We have helped victims of casino injuries seek justice for over a decade. Let our experienced Nevada premises liability lawyer fight for you.
Why Those Who Suffer Injuries at Nevada Casinos Hire Van Law
Those who are seeking compensation from a casino should rely on a law firm that has successfully dealt with casinos before. In the decade-plus in which we have fought for victims of casino negligence, the Van Law team has led many successful cases.
You may hire us to lead your casino injury case in Nevada because:
We are familiar with premises liability cases:

Casinos are often large establishments, but the owners of each casino have a duty to ensure the total safety of workers and visitors. Our team will work to prove that the casino violated its duty to you or that other liable parties have violated their duty of care.

We understand the hazards that exist at casinos:

Event stages, dangerous equipment, slippery walkways, defective seating, and stairways are just a few of the many potential hazards at a casino. Our firm has witnessed many different accident types, and we're ready to gather information about your accident.

We have an office in Nevada:

We're centrally located in Las Vegas, ensuring you will receive thorough legal assistance. We also serve Nevada communities outside of Las Vegas.

We provide dedicated client service:

We intend to aggressively pursue the money you are entitled to. We also intend to make your legal experience as stress-free as possible, allowing you to recover while we fight for your financial recovery.
A Nevada casino injury lawyer from Van Law will determine whose failure led to your injuries.
For a free legal consultation with a casino injury lawyer serving Nevada, call (725) 900-9000
Recoverable Damages for Those With Casino-Related Injuries in Nevada
If you have suffered non-fatal injuries at a casino, your recoverable damages may include:
Medical expenses

Pain and suffering

Lost income

Lost earning power
If your loved one has passed away from injuries they suffered at a casino, you may be left with their medical bills. Other recoverable damages in a wrongful death case may include:
Surviving family members' pain and suffering

Funeral and burial expenses

Lost companionship

Lost parental guidance

Loss of the decedent's income

Loss of the decedent's household services
We investigate each client's damages, as no two casino accident cases are the same. We'll identify the damages you have already experienced and any damages that might arise in the future.
Nevada Casino Injury Lawyer Near Me (725) 900-9000
What Your Legal Options May Include After You Suffer a Nevada Casino Injury
Van Law exists so that victims of negligence can pursue compensation for their damages. We work tirelessly to serve victims of negligence like you. We'll aim to secure the financial recovery that you are entitled to.
After your accident, we may advise you to pursue one of the following legal routes:
Filing an insurance claim:

You could file an insurance claim to seek compensation. If this does not fully cover your losses, you may decide filing a lawsuit is the right decision for your case.

Filing a personal injury lawsuit:

When you suffer injuries as a visitor at a casino, you may file a personal injury lawsuit against liable parties. The casino itself may be a defendant in your personal injury lawsuit.

Filing a wrongful death lawsuit:

If you lost a loved one because of injuries they suffered at a casino, we can lead a wrongful death lawsuit for you.
Our attorneys are experienced in each of these case types, and we're prepared to lead your case from start to finish.
Click to contact our Casino Injury Lawyers today
Van Law Will Work to Prove the Casino's Liability for Your Damages
We may prove that the casino property owner, for example, was negligent by:
Establishing that they owed you a duty of care

Proving that they violated their duty of care

Showing that the breach of duty of care led to your injuries (or your loved one's passing)

Establishing that you suffered damages because of the property owner's negligence
The details of each casino injury case we handle are unique. We'll speak with you and review all relevant evidence before making our case that the casino owes you compensation.
In addition to making the case for negligence, our firm can help you by:
Determining the total cost of your damages

Documenting your damages

Gathering evidence of the casino's negligence

Handling all communications and paperwork

Seeking a settlement

Completing a trial, if necessary
Our attorneys will craft a strategy that is specific to your casino accident. We'll fight for every dollar you are entitled to, and we'll start your case as soon as possible.
Complete a Free Case Evaluation form now
Injuries that Can Result from Casino Accidents in Nevada
We represent clients who suffer slip-and-fall accidents, trip-and-fall accidents, injuries because of defective gaming equipment, injuries caused by falling objects, physical assaults, and various other accident types in casinos. Some types of injuries you could sustain in a casino include:
Broken bones

Dislocations

Traumatic brain injuries (TBI)

Severe cuts

Internal injuries

Scarring and disfigurement
Some casino injury cases involve multiple injuries, while some cases involve fatal injuries. The attorneys at Van Law work with medical experts to understand and determine the cost of our clients' injuries.
Call Van Law Today for Your Free Consultation About a Casino Injury in Nevada
The Van Law team is ready to fight for your financial recovery. A Nevada casino injury lawyer from our firm will identify why you have suffered injuries or lost a loved one and who should cover your damages.
Call Van Law today for your free consultation. Do not wait to call our team. We'll start your case as soon as possible, but we must hear from you first.
Client Testimonials
These guys are amazing. Helped me throughout the process. Always there when I need help. Inititailly called a law firm (the one that has lots of ads on the radio), but they declined my case. Van Law Firm accepted my case without a second thought! Kudos to Daniel, my case manager, and Amanda who expedited my payment process. Highly recommended.
Milby Mags
Got in an accident at the beginning of the year and they have been awesome, especially with it being my first accident and me being like this. They have been very communicated, stayed in contact with me the whole time, giving me updates when there were any and even when there weren't and answered any question I had. I would recommend them to anyone. Everyone I have talked to there has been very friendly. I would give them a 10 out of 10.
Ethan Gullet
They made sure that my insurance company covered what I paid for them to which included the gap for my car that was totaled. My medical costs were taken care of and reduced substantially so I was able to get more on my settlement. My case manager, Will Garcia, was always helpful in assisting me and answering any questions I had. They really did an amazing job with my case. I would definitely recommend them to anyone in need of this type of legal help. Most lawyers do not help you with the recovery of the car and rental etc. They are amazing.
Teresa Cuthbertson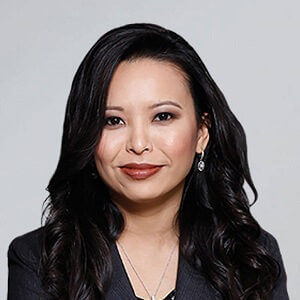 Have you been injured? We can help.
Fill out the form below, and we will get back to you very soon.