Casinos offer a wide range of entertainment options for Las Vegas visitors. From dining to gambling, there is something for most people at popular casinos. Unfortunately, these casinos also frequently offer the risk of serious injury. When accidents happen, a premises liability lawyer might be able to help.
If you suffered an injury in a Las Vegas casino, you could be entitled to receive compensation from the liable party. Casino operators must protect the public from dangerous hazards. If they failed in their duty to you, a Las Vegas casino injury lawyer from Van Law could help you hold them accountable. You can start with a free consultation with our personal injury law firm today.
Common Las Vegas Casino Injury Accidents
Many types of injuries and accidents can occur in a busy Las Vegas casino. Casinos typically double as hotels, so they have residential areas, large gaming floors, swimming pools, and other hospitality and entertainment spaces. Unfortunately, all these options mean injuries can occur in many ways.
Slip and Fall Accidents
Arguably, the most common accident in a casino is a slip and fall. Countless factors can lead to these accidents in a casino, including wet floors, obstructions, worn carpets, and uneven flooring. Slip and fall injuries can be severe, especially when head or neck damage is involved.
Swimming Pool Injuries
Casinos with attached hotels frequently offer swimming pools as an amenity. These pools are a lot of fun for most people, but are also frequently the source of serious injuries. Diving and drowning injuries are especially common in swimming pools.
Mechanical Defects
Visitors use various machines and devices throughout a Las Vegas casino. These can include mobility devices, such as escalators or elevators. They can also include gaming devices like slot machines or roulette wheels. Unfortunately, accidents can happen when these devices are defective or poorly maintained.
Event Accidents
Casinos are about more than just gambling. Often, they offer a range of entertainment options, like live events or stage shows. When things go wrong during these performances, serious injuries are a possibility. This could include anything from defective fireworks to dangerous stage equipment causing an injury.
For a free legal consultation with a casino injury lawyer serving Las Vegas, call (725) 900-9000
Is the Casino I Visited in Las Vegas Responsible for My Injury?
Suffering an injury inside a casino does not automatically make the company liable for your damages. For you to recover compensation, you must prove the casino was negligent. Casinos owe their visitors a duty to protect them from dangerous hazards or conditions. If a casino fails to take reasonable steps to protect the public from harm, injuries that happen on the premises could result in a viable case for compensation.
Negligence could come into play in these cases in various ways. It is important to remember that the casino has a legal duty to take reasonable steps to protect visitors from harm. That means a casino and its staff must act reasonably in situations where injuries can occur. Compensation is recoverable only when a casino fails to uphold this burden. Often, these cases involve casino staff failing to address or remove a dangerous hazard in a reasonable manner. Things like spilled beverages or malfunctioning equipment can cause injuries if left unattended.
When it is not possible to immediately address a hazard, the casino must at least take steps to warn the public of the risks. This could include putting up signs to indicate a wet floor.
Third Parties Could Also Be Liable for a Las Vegas Casino Injury
It is also possible that parties other than the casino or its management are responsible for injuries. For example, injuries at the hands of other guests could result in a viable case for compensation against those individuals. It is important in those situations to speak to legal counsel right away. Even when a third party is responsible for your injuries, it could be possible to also sue the casino following a Las Vegas casino accident.
Las Vegas Casino Injury Lawyer Near Me (725) 900-9000
Possible Damages in a Las Vegas Casino Injury Case
When personal injury cases against a casino are successful, monetary awards can result. While an attorney cannot guarantee a set value for your injury case, they could advise you on the types of damages you might be entitled to recover. This could give you a picture of what your case might be worth if it is successful.
Medical Costs
Costly medical care is often a primary concern for those injured in casino accidents. These injuries could require emergency treatment, like hospitalization or surgery. Other injuries could also require ongoing care for the following months or years. Thankfully, a personal injury lawsuit could seek past and future medical expenses related to a casino accident injury.
Pain and Suffering
Serious injuries are frequently painful. This pain can be short-lived or turn into a chronic issue. Managing this pain is the worst aspect of a serious injury for many people. While pain is subjective, it can be the basis for a monetary award following an injury.
Lost Income
Many injury victims discover they cannot work as they heal. The healing process can take months or even longer and affect their ability to earn a living. If your casino accident has made it impossible for you to return to your job, you might be able to receive damages that help you recoup that lost income.
Click to contact our Nevada Casino Injury Lawyers today
Talk to Us Today for Help With Your Las Vegas Casino Injury Case
Suffering a serious injury in a casino can be an upsetting and traumatic experience. But, while the aftermath of these accidents is also challenging, you can seek help. This is especially true when it comes to your Las Vegas personal injury case.
The attorneys at Van Law are ready to help you seek justice. To learn how you could receive compensation for your injuries and other accident-related losses, reach out to a Las Vegas casino injury lawyer as soon as possible for a free consultation.
Client Testimonials
These guys are amazing. Helped me throughout the process. Always there when I need help. Inititailly called a law firm (the one that has lots of ads on the radio), but they declined my case. Van Law Firm accepted my case without a second thought! Kudos to Daniel, my case manager, and Amanda who expedited my payment process. Highly recommended.
Milby Mags
Got in an accident at the beginning of the year and they have been awesome, especially with it being my first accident and me being like this. They have been very communicated, stayed in contact with me the whole time, giving me updates when there were any and even when there weren't and answered any question I had. I would recommend them to anyone. Everyone I have talked to there has been very friendly. I would give them a 10 out of 10.
Ethan Gullet
They made sure that my insurance company covered what I paid for them to which included the gap for my car that was totaled. My medical costs were taken care of and reduced substantially so I was able to get more on my settlement. My case manager, Will Garcia, was always helpful in assisting me and answering any questions I had. They really did an amazing job with my case. I would definitely recommend them to anyone in need of this type of legal help. Most lawyers do not help you with the recovery of the car and rental etc. They are amazing.
Teresa Cuthbertson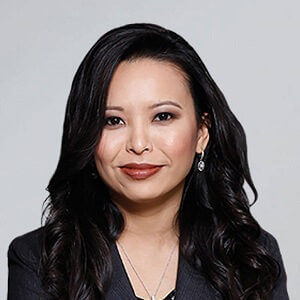 Have you been injured? We can help.
Fill out the form below, and we will get back to you very soon.