Were you or a loved one injured during a slip, trip, and fall at a gym? If negligent conditions at the facility contributed to your accident, you can seek compensation from the liable property owner.
A Las Vegas gym slip and fall lawyer with Van Law can pursue a premises liability case to recover medical expenses, lost income, and more. We will advocate for you and your family and fight to ensure your injuries and damages do not threaten your financial future. As a trusted Premises Liability Lawyer in Las Vegas, Van Law Firm is dedicated to seeking justice and fair compensation for victims of such accidents.
Our Firm Will Fight for the Slip and Fall Accident Compensation You Deserve
Slip and fall accidents can cause serious injuries, leading to expensive medical bills and extensive time off from work. If negligent gym conditions caused your accident, you should not have to pay for these or other related damages.
However, seeking the compensation you deserve can be a complex and drawn-out task, especially if you do not have prior experience with insurance claims or lawsuits. Fortunately, the personal injury team at Van Law has over 100 years of collective legal expertise we can put toward achieving results for you or your injured family member. Once you become our client, our Las Vegas gym slip and fall lawyers will:
Identify and Pursue Your Damages
Our firm gets results for injured clients. We have recovered more than $150 million in personal injury settlements and verdicts. We do everything in our power to secure financial justice for those harmed by negligence and wrongdoing and will work tirelessly to identify and pursue every cent owed to you. In general, our slip and fall attorneys can seek compensation for the following:
Emergency transportation and treatment
Doctors and hospital fees
Medical procedures
Rehabilitation
Physical therapy
Medications and medical equipment
Extended nursing services and life care
Lost income
Lost earning ability
Physical pain, mental anguish, and emotional suffering
Inconvenience and lost quality of life
Wrongful death of a loved one
Build a Robust Personal Injury Case
Our team will do the work necessary to build a strong case proving your right to compensation. We will also handle case details so you can focus your time and energy on your health and recovery. We can:
Visit the gym where your accident occurred to investigate the property conditions, collect evidence, take photographs, and obtain available surveillance video of your slip and fall
Gather medical records, official accident reports, and other relevant documents
Prove your financial losses using pay stubs, receipts, invoices, and bills
Locate and interview eyewitnesses
Prepare and file insurance claims, lawsuits, and paperwork
Track and manage deadlines
Communicate with insurance agents and opposing parties on your behalf
Negotiate for the maximum possible settlement
Protect your rights and stand up to bad faith tactics
Represent you and fight for compensation at trial if necessary
For a free legal consultation with a gym slip and fall accidents lawyer serving Las Vegas, call (725) 900-9000
Who Is Financially Responsible for a Slip and Fall at a Las Vegas Gym?
Property owners (or those in control of premises) have a legal duty to keep the environment safe for visitors and customers. Therefore, a gym's owner or manager may be financially responsible for your injuries. However, depending on the gym's location in the Las Vegas area, your case could be against a larger entity, such as a hotel, casino, spa, or country club.
Causes of Gym Accidents
To win compensation, our attorneys must establish that negligent or unsafe property conditions caused your slip and fall injuries and damages. Examples of negligent conditions at a gym may include:
Defective or poorly maintained exercise machines (e.g., treadmills, ellipticals, and stair climbers)
Leaking water coolers or drinking fountains
Leaking pipes or ceilings
Neglected spills or puddles
Improperly stored weights and equipment
Lack of safety warnings/instructions regarding machines and equipment
Failure to post "wet floor" signs or notice of other known hazards
Lack of lighting
Obstructed walkways
Broken or cracked flooring
Broken or cracked pavement on parking lots and sidewalks
Las Vegas Gym Slip and Fall Accident Lawyer Near Me (725) 900-9000
How Long Do You Have to Pursue a Slip and Fall Case in Nevada?
Nevada's statute of limitations (NRS § 11.190(4)(e)) allows parties two years to sue for personal injury or wrongful death. The court will likely refuse your case if you do not file your lawsuit within this deadline. The time limit could affect your insurance claims because an expired statute will hurt your bargaining power and may give the insurance company a reason to deny your settlement or reduce your payment.
We Can Help You Get Started for Nothing Up Front or Out of Pocket
Our Las Vegas gym slip and fall lawyers can start on your case immediately. Our team members are available 24/7 to answer your questions and connect you with an attorney near you.
Furthermore, our services cost nothing upfront or out of pocket. Instead, our payment comes from a percentage of your case winnings, and we do not collect attorney fees if we do not obtain compensation.
Click to contact our Nevada Gym Slip and Fall Lawyers today
Slip and Fall Injuries Affect Both Older and Younger Adults
The effect of slip and fall injuries on adults aged 65 and over is widely known, with the Centers for Disease Control and Prevention (CDC) reporting that one in five falls in this age group results in a severe injury. However, slip and fall accidents also harm young and middle-aged adults. In fact, BMC Public Health states that gym-related activities, like sports, running, and exercise, are among the leading causes of slip and fall injuries in younger people.
Our injury lawyers assist clients of all ages and backgrounds. We can help if your gym slip and fall caused:
Sprains, strains, and bruising
Cuts and contusions
Facial or dental injuries
Broken limbs
Hip fractures
Back, neck, and shoulder injuries
Spinal cord injuries (SCIs)
Traumatic brain injury (TBI)
Complete a Free Case Evaluation form now
Call Us Today After a Las Vegas Gym Slip and Fall Accident – We're Ready to Help
Contact Van Law to learn more about how our Las Vegas gym slip and fall lawyer can help you pursue the financial awards you need to get back on your feet. With our contingency fee arrangement, you may have everything to gain and nothing to lose!
The sooner you reach out, the sooner we can get you started down the road to financial recovery. We offer 24/7 legal support from multilingual staff. Hablamos Español.
Client Testimonials
These guys are amazing. Helped me throughout the process. Always there when I need help. Inititailly called a law firm (the one that has lots of ads on the radio), but they declined my case. Van Law Firm accepted my case without a second thought! Kudos to Daniel, my case manager, and Amanda who expedited my payment process. Highly recommended.
Milby Mags
Got in an accident at the beginning of the year and they have been awesome, especially with it being my first accident and me being like this. They have been very communicated, stayed in contact with me the whole time, giving me updates when there were any and even when there weren't and answered any question I had. I would recommend them to anyone. Everyone I have talked to there has been very friendly. I would give them a 10 out of 10.
Ethan Gullet
They made sure that my insurance company covered what I paid for them to which included the gap for my car that was totaled. My medical costs were taken care of and reduced substantially so I was able to get more on my settlement. My case manager, Will Garcia, was always helpful in assisting me and answering any questions I had. They really did an amazing job with my case. I would definitely recommend them to anyone in need of this type of legal help. Most lawyers do not help you with the recovery of the car and rental etc. They are amazing.
Teresa Cuthbertson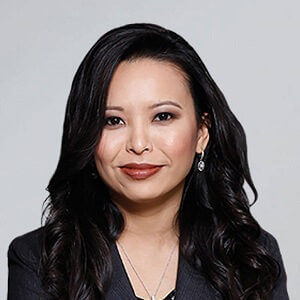 Have you been injured? We can help.
Fill out the form below, and we will get back to you very soon.