If you or a loved one slipped and fell in a fitness gym, you may be able to hold the gym accountable for the damages. However, you might have trouble recovering your due damages from them, especially if the establishment tries to avoid liability or its insurer diminishes your damages.
Van Law's premises liability lawyers can build your case for damages and set out to prove the gym's liability and negotiate with its insurer for a fair settlement. Our attorney can represent you on a contingency fee basis, meaning you don't have to pay anything up front to get the legal help you seek. You can learn more about your options for recovery during a free consultation with our injury team.
What Happens If You Suffer an Injury at the Gym?
If you suffer an injury on a property owner's land or business, and if their negligence caused or contributed to the incident, they could be liable for at least some of your damages. You could pursue these damages through a property liability claim or lawsuit. For instance, if you slipped and fell at the gym because the gym's owner left a slippery substance on the floor, they are liable for the accident, and you can pursue damages from them.
You can also pursue damages in a similar situation, such as one involving a personal trainer's negligence. The gym owner is responsible for keeping their property safe, so if they failed in this responsibility and, as a result, you got hurt, they can be held liable. This can be the case even if another party, like a personal trainer, is negligent. Their negligence could be the gym owner's fault.
What Damages Can I Get in a Gym Slip and Fall Case?
In your property liability case, you might have several damages you can pursue, such as:
Pain and suffering

Impairment or disability

Anguish and trauma

Lost earning ability

Lost income, including earnings you may lose in the future

Medical expenses, including physical therapy expenses

Wrongful death damages, such as loss of love and lost household income, if you lost a loved one in a tragic slip and fall incident
However, you may not be able to recover all or even any of your damages, especially if the gym owner challenges your liability claim or lawsuit and if their insurer tries to diminish your damages.
What Can a Gym Slip and Fall Lawyer Do for Me?
If you hire a property liability lawyer from Van Law, they can take care of your case tasks so that you can recover from your injuries and manage your family matters.
You can expect our gym slip and fall attorney to do the following for you and more:
Establish your damages

: Your lawyer will build your case with solid evidence, such as medical bills establishing your physical damages. Additionally, they will give fair monetary value to your non-financial damages, like your physical pain, to establish their validity. All this could prevent the owner's insurer from diminishing your damages.
Establish liability

: Your lawyer can build your case with such evidence as gym CCTV camera footage indicating the gym owner's negligence. Then, they must fully establish liability by showing that the at-fault party owed you a duty of care and breached this duty and that this action caused the incident and your injuries. All this will prevent the other party from avoiding liability.

Negotiate your settlement

: In negotiations with the insurer, a gym slip and fall lawyer will emphasize the evidence for your case and the value of your damages. Then, they will demand a fair settlement and negotiate a fair amount. If the insurer doesn't offer a fair amount, an attorney may be able to threaten to sue the insurer. A threat may convince them to settle fairly.

Litigate your case, if necessary

: If the insurer still doesn't settle fairly, your lawyer could pursue a lawsuit against the liable party. They can bolster your case with supportive evidence, such as a slip and fall expert's reconstruction of the accident, prepare the lawsuit(s), and bring your case to court.
We Can Represent You on a Contingency-Fee Basis
In a contingency-fee arrangement, an attorney won't charge you any upfront or ongoing fees. They also won't charge you any fees if they don't recover compensation for you. If they do, they will take their fee out of your settlement or verdict. This arrangement can help you pay for legal representation, especially if you face unpaid medical bills and lost wages because of recovering away from work.
About Our Gym Slip and Fall Lawyers Near You
At our firm, our lawyers have won thousands of cases and recovered over $150 million dollars for clients in Las Vegas, Henderson, NV, and Washington State, including many clients like you. As a result, our team has over 500 five-star reviews across many websites, including Avvo. These results and reviews should give you confidence in our abilities.
Our team has more than 100 years of collective experience in personal injury law, so we can handle your slip and fall case, even if we must litigate. However, we know how to settle a case like yours fairly.
Our gym accident lawyers work on contingency, our consultations are free, and our multilingual team can speak with you in Spanish, Mandarin, or another language. On top of all that, we go the extra mile for clients, such as ensuring they get the medical care they need. We will go the extra mile for you, as well, if you become our next client.
Contact Us for Help from a Gym Slip and Fall Attorney Near You
If you or a loved one slipped and fell in a fitness gym, we can establish your damages and the gym's liability for you and then negotiate for a fair settlement. In a simple, free consultation, we can tell you more, like how we may be able to provide a home visit. For your free consultation, contact Van Law today. We serve Las Vegas, Henderson, and Washington.
Client Testimonials
These guys are amazing. Helped me throughout the process. Always there when I need help. Inititailly called a law firm (the one that has lots of ads on the radio), but they declined my case. Van Law Firm accepted my case without a second thought! Kudos to Daniel, my case manager, and Amanda who expedited my payment process. Highly recommended.
Milby Mags
Got in an accident at the beginning of the year and they have been awesome, especially with it being my first accident and me being like this. They have been very communicated, stayed in contact with me the whole time, giving me updates when there were any and even when there weren't and answered any question I had. I would recommend them to anyone. Everyone I have talked to there has been very friendly. I would give them a 10 out of 10.
Ethan Gullet
They made sure that my insurance company covered what I paid for them to which included the gap for my car that was totaled. My medical costs were taken care of and reduced substantially so I was able to get more on my settlement. My case manager, Will Garcia, was always helpful in assisting me and answering any questions I had. They really did an amazing job with my case. I would definitely recommend them to anyone in need of this type of legal help. Most lawyers do not help you with the recovery of the car and rental etc. They are amazing.
Teresa Cuthbertson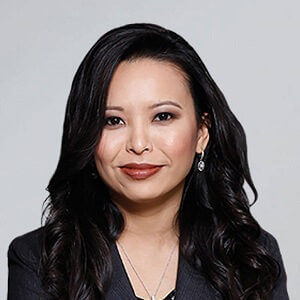 Have you been injured? We can help.
Fill out the form below, and we will get back to you very soon.