After an unexpected slip and fall accident, you may have a long road to recovery. Expenses can pile up, particularly when you can't work and have a lot of follow-up medical treatment.
Compensation from those responsible for your accident can help cover your expenses. A Las Vegas spa slip and fall accident lawyer from Van Law can assist you with your case.
Caution at the Spa
Time in Las Vegas is supposed to be fun, and going to a spa can be a great way to relax and unwind. However, when a spa fails to implement safety precautions, it can lead to injury and more stress than you came in with. Even young and healthy people can experience severe injuries in a slip and fall accident.
For example, if you hit your head in a slip and fall accident, it could cause damage to your brain, which could lead to permanent disability and changes in how you communicate with those around you. Similarly, a slip and fall accident could damage your spinal cord, leading to severe disability.
Spa owners need to look out for their customers' safety. If there are unsafe areas, they should provide proper warnings and notices. They should also promptly deal with hazards, like replacing uneven flooring or cleaning up spills. Additionally, if patrons face any mishap due to negligence, seeking guidance from a Las Vegas Premises Liability Lawyer at Van Law Firm can be crucial for understanding and asserting their rights.
For a free legal consultation with a spa slip and fall accidents lawyer serving Las Vegas, call (725) 900-9000
Steps to Take After a Slip and Fall Accident
I​t can be confusing to know what to do after experiencing a slip and fall accident. Stay calm, breathe, and take everything one step at a time. The first step is to ensure your safety and health. Seek out medical treatment and evaluation. This will ensure your well-being and document both your injuries and the action steps you took, making it easier to demonstrate the extent and cause of your injuries.
If you plan to pursue compensation, collecting accurate data is also crucial. Take pictures of where the accident happened. If other people witnessed your fall, get their contact information. Witnesses can corroborate your story and give details of what happened. You can also get the contact information of the spa where it happened.
Next, you can reach out to one of our lawyers for assistance. You can bring forward information about what happened, where it happened, and documentation of the losses you've experienced.
Las Vegas Spa Slip and Fall Accident Lawyer Near Me (725) 900-9000
W​hat Kinds of Compensation Can I Recover in a Slip and Fall Accident Case?
Y​ou may have a broad range of expenses after a slip and fall accident. For example, you may have medical bills from emergency treatment, surgeries, and follow-up physical therapy. If you experience a long-term disability, you may have the costs of long-term treatment and hire help to complete what you used to be able to do on your own. You may also have a reduced ability to earn a sustainable income.
Compensation can help cover these costs. If your accident led to a more severe injury, you might be able to get a more significant compensation amount. Ultimately, a lawyer can work to negotiate on your behalf for reasonable compensation that helps make up for what happened and pay for accident-related costs.
Click to contact our Nevada Spa Slip and Fall Lawyers today
What are the Benefits of Working With a Slip and Fall Lawyer?
At Van Law, our contingency fee structure means we don't charge any upfront fees for our services. Instead, our fees are simply taken from a percentage of the recovered compensation amount. If you don't recover compensation, then you don't owe us anything.
Working with a slip and fall lawyer provides many benefits, including:
Assistance with paperwork and organization of your slip and fall case details.

Help with skilled negotiation to help ensure a fair compensation amount.

Advice about accepting settlements or offers from insurance companies

Legal representation, including if you end up needing to file a lawsuit.

Answers to complicated questions about your case and regular case updates.

A thorough review of your case, including what happened and the negligence involved.

An understanding of what compensation would be reasonable in your case, based on what happened.
Overall, working with a slip and fall lawyer means that you have someone who is advocating for you and has experience handling cases like yours.
The Work of Van Law
A​t Van Law, we have helped recover over $150 million of compensation for our clients. We have over 100 years of combined experience helping clients just like you recover compensation to help them move forward after accidents. You can check out reviews from our clients on pages like Google, Facebook, and Lawyers.com.
Complete a Free Case Evaluation form now
Deadlines of Your Slip and Fall Accident Case
I​n Nevada, the statute of limitations gives you two years to file a personal injury lawsuit. If you suffered any injuries or losses, this deadline would apply to your slip and fall accident case. If you are pursuing a wrongful death case on behalf of a loved one, you also have a two-year deadline for filing a lawsuit. You might choose to do this if your loved one died under circumstances related to a slip and fall accident.
The two-year deadline can come up faster than you think, especially if you're recovering from an injury. It's a good idea to take legal action early if you're thinking of seeking compensation in a slip and fall accident case. Finding an attorney early ensures you have the option to file a lawsuit if you cannot settle outside of court.
Begin Your Case Today with a Free Consultation
A​t Van Law, we are ready to put our legal experience to work on your slip and fall accident case. At your consultation, you can tell us what happened, and we can help you figure out what to do next.
You don't have to figure out compensation and negotiations on your own. Contact us today and we can get started with your case immediately.
Client Testimonials
These guys are amazing. Helped me throughout the process. Always there when I need help. Inititailly called a law firm (the one that has lots of ads on the radio), but they declined my case. Van Law Firm accepted my case without a second thought! Kudos to Daniel, my case manager, and Amanda who expedited my payment process. Highly recommended.
Milby Mags
Got in an accident at the beginning of the year and they have been awesome, especially with it being my first accident and me being like this. They have been very communicated, stayed in contact with me the whole time, giving me updates when there were any and even when there weren't and answered any question I had. I would recommend them to anyone. Everyone I have talked to there has been very friendly. I would give them a 10 out of 10.
Ethan Gullet
They made sure that my insurance company covered what I paid for them to which included the gap for my car that was totaled. My medical costs were taken care of and reduced substantially so I was able to get more on my settlement. My case manager, Will Garcia, was always helpful in assisting me and answering any questions I had. They really did an amazing job with my case. I would definitely recommend them to anyone in need of this type of legal help. Most lawyers do not help you with the recovery of the car and rental etc. They are amazing.
Teresa Cuthbertson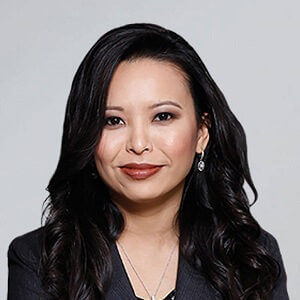 Have you been injured? We can help.
Fill out the form below, and we will get back to you very soon.