Spas are meant to be places of rest and relaxation. However, negligent management can lead to preventable accidents. As a slip-and-fall victim, you don't have to suffer in silence while the party responsible for your injuries dodges accountability.
A spa slip-and-fall lawyer from our team has your back. We can manage every aspect of your case, from insurance negotiations to filing relevant documentation. You deserve time to recover from your injuries–you rest, and we'll do the heavy lifting.
What You May Be Able to Recover After Your Spa Slip and Fall Accident
Slip and fall damages describe the types of losses you can receive compensation for after a spa accident. While these damages vary from state to state, they typically fall into one of two categories:
Economic damages:

Economic damages describe

purely financial losses. Think medical expenses and lost wages.

Non-economic damages: Non-economic damages involve the emotional fallout of a slip-and-fall accident. Serious injuries are often traumatic experiences, causing long-term damage to survivors' mental and physical health.
Together, these damages include the following:
Medical expenses
Lost wages
Reduced earning capacity
Reduced quality of life
Property damage
The Value of Your Case
Understanding the potential value of your case is essential – if you don't know what your case is worth, you could be more susceptible to unfair settlement offers. These are a few factors that could impact how much you receive:
The involvement of a lawsuit
The outcome of insurance negotiations
The strength of the evidence your lawyers collect
The severity of your injuries
The type of liable party involved in your case
A spa slip and fall lawyer from our team can review the details of your accident to determine the potential value of your case.
What if I Lost a Loved One?
According to the Centers for Disease Control and Prevention (CDC), falls are the leading injury-related cause of death for adults over the age of 65. Unexpectedly losing a loved one is incredibly difficult. Knowing that their passing was preventable makes this experience unnecessarily frustrating.
You don't need to bear this burden alone. At Van Law, we proudly represent those dealing with the aftermath of wrongful death. We're here to help restore some of your financial stability by pursuing these wrongful death damages:
Funeral expenses
Burial expenses
Reduced familial earning capacity
Loss of companionship
The specific damages you qualify for will depend on local laws and the context of your case. Our team can tell you what to expect during a free case evaluation.
How Do I Know If I Have a Slip and Fall Case?
Spa slip and fall accidents typically involve unmarked hazards, like wet floors and slick tiling. More broadly, this type of accident falls into a category of law known as premises liability. Premises liability cases usually stem from property owners and businesses failing to ensure their premises are safe.
To have a slip and fall case, you must prove that another party's negligence caused your injuries. Here's how this looks in practice – to establish negligence, your attorney would need to show that:
The liable party owed you a duty of care:

Spa owners, like other property owners, are responsible for ensuring their premises are safe.

The liable party didn't uphold this duty:

Imagine that there was an unmarked slippery patch of floor at the spa you attended. By failing to mark the spill, the spa owner behaved negligently and breached their duty of care.

The breach of duty caused your injuries:

During your time at the spa, you walked onto the unmarked slippery patch of floor and fell, injuring yourself. This links the spa owner's negligence to your injuries

You suffered verifiable damages: To access compensation, you need medical records demonstrating the extent of your injuries.
Thankfully, you aren't responsible for proving negligence in your case. That's what we're here for. We can answer any questions you have about the viability of your case and the process we may go through during your free consultation.
Pursuing Compensation
Spas typically carry liability insurance. This insurance protects the spas against lawsuits by compensating those who are injured on their premises. Therefore, the first step of your case likely involves communicating with the spa's insurer to see if they will provide you with compensation.
However, liability insurers aren't your friends – they're businesses. They may attempt to reduce the amount of compensation you receive by:
Outright denying your claim
Arguing that you were responsible for your injuries
Suggesting that the hazard that caused your injury was obvious
If insurance negotiations grind to a halt, we have another option – file a lawsuit. The threat of legal action could leverage negotiations in your favor. Spas, business, and liability insurers tend to try and avoid lawsuits. Keep in mind that it's possible to file a lawsuit and still reach a settlement before a trial takes place.
A spa slip and fall attorney from our team can build a legal strategy on your behalf. If we believe a lawsuit is necessary, we aren't afraid of backing you up during trial.
Selecting a Spa Slip and Fall Lawyer
From insurance negotiations to gathering evidence, handling a slip-and-fall case isn't easy. You might struggle to understand legal proceedings or find yourself blindsided by unfair insurance offers.
At Van Law, our team can provide you with focus and clarity. We'll cut through the minutiae of your case to pursue fair compensation. These are the services we offer to our clients:
Review your medical records to determine the extent of your injuries
Explain your next steps
Gather evidence to understand the cause of your injuries
Manage all communications associated with your case
Provide frequent case updates – we'll always keep you in the loop
File a lawsuit and take your case to court, if needed
Client Testimonials
Learn from our previous clients about what it's like to work alongside Van Law:
"I want to thank Van Law Firm for the hard work and dedication they put into my case. My case manager Norma was great and explained everything in detail and answered any questions I had." –

Darla S.

"My experience with this firm was great. I worked with Yesenia who kept me updated every step of the way and answered questions I had and they were a lot. Helped make sure my daughter was included as well." –

Mary T.
Pursue Slip and Fall Damages Today with Van Law
Due to the statute of limitations, you have a limited time to act – depending on the state you live in, you'll have between two to five years to file a lawsuit. Don't wait to act. Call our firm to connect with a spa slip and fall lawyer today.
Client Testimonials
These guys are amazing. Helped me throughout the process. Always there when I need help. Inititailly called a law firm (the one that has lots of ads on the radio), but they declined my case. Van Law Firm accepted my case without a second thought! Kudos to Daniel, my case manager, and Amanda who expedited my payment process. Highly recommended.
Milby Mags
Got in an accident at the beginning of the year and they have been awesome, especially with it being my first accident and me being like this. They have been very communicated, stayed in contact with me the whole time, giving me updates when there were any and even when there weren't and answered any question I had. I would recommend them to anyone. Everyone I have talked to there has been very friendly. I would give them a 10 out of 10.
Ethan Gullet
They made sure that my insurance company covered what I paid for them to which included the gap for my car that was totaled. My medical costs were taken care of and reduced substantially so I was able to get more on my settlement. My case manager, Will Garcia, was always helpful in assisting me and answering any questions I had. They really did an amazing job with my case. I would definitely recommend them to anyone in need of this type of legal help. Most lawyers do not help you with the recovery of the car and rental etc. They are amazing.
Teresa Cuthbertson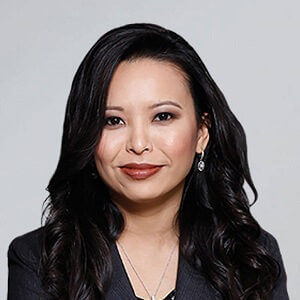 Have you been injured? We can help.
Fill out the form below, and we will get back to you very soon.