Spa services should be relaxing, but if you suffered a slip and fall injury during your day of pampering, your experience was likely far from soothing. Fortunately, Van Law can help you seek compensation for accident-related damages so that your injuries do not jeopardize your financial future.
Our Nevada spa slip and fall lawyer can hold the spa or salon owner liable for negligent property conditions that led to your accident. We will work tirelessly to recover your medical expenses, lost income, and more, leaving you free to focus on your health or caring for your hurt family member.
Recoverable Slip and Fall Accident Damages in Nevada
If your slip and fall accident resulted from negligent or dangerous conditions at a spa, you may be able to recover compensation for your injuries and losses with a premises liability claim or lawsuit. In general, our personal injury lawyerscan pursue damages for the following:
Emergency transportation and treatment

Doctors and hospital fees

Medical procedures

Physical therapy and rehabilitation

Medications, medical equipment, and mobility aids

Lost income, earnings, and benefits

Lost future earning ability

Personal property

Physical pain

Disabling injuries

Scarring and disfigurement

Emotional and mental distress

Inconvenience

Diminished quality of life

Wrongful death

of a loved one
For a free legal consultation with a spa slip and fall accidents lawyer serving Nevada, call (725) 900-9000
Our Nevada Injury Attorneys Will Handle Your Slip and Fall Case From Start to Finish
Our firm's primary focus is serving personal injury clients. We are passionate about helping them win the financial compensation they need to get their lives back on track after an accident. Our team has over a century of combined legal experience and will strive to provide you with respectful, compassionate, personalized representation.
We know the difficulties injury victims face. We seek to relieve their burden by handling every detail of their insurance or legal issues so they can turn their time and energy toward recovery.
We Can Establish Financial Liability for Your Fall Injury
The owner, lessee, or occupant of a property has a legal duty to keep their premises in a reasonably safe condition to avoid harm to those who have permission to be on the property (e.g., customers, visitors, or anyone else not considered a trespasser). Therefore, the party liable for your injury is likely one or more of the following:
A spa owner or manager

The owner of the storefront that houses the spa

The owner of the casino or hotel where the spa is located
Our Nevada spa slip and fall lawyers can investigate your accident and gather evidence demonstrating that negligent conditions caused your injuries and resulting damages. We can:
Visit the spa, examine the property conditions, take photographs, and collect physical evidence

Photograph your injuries and damaged personal property

Obtain medical records, police reports, accident reports, and other documentation

Track down available cell phone or surveillance footage of your fall

Locate and interview eyewitnesses

Hire and consult with doctors, economists, and other subject matter experts

Obtain pay stubs, invoices, receipts, and bills establishing your financial losses
We Can Take Care of Communications and 'Red Tape'
We will worry about paperwork, deadlines, and haggling with insurance agents so you do not have to. When we start on your case, our team will:
Prepare and file your insurance claims or lawsuits and all other case-related paperwork

Track, manage, and adhere to case deadlines

Communicate with insurers and opposing counsel on your behalf

Represent you during phone calls, emails, and meetings, and attend appearances for you when possible

Keep you informed with frequent and prompt case updates

Represent you at trial if necessary
We Can Pursue Your Injury Case Before Time Runs Out
You do not have unlimited time to seek slip and fall damages. According to NRS § 11.190(4)(e), you have two years to file a personal injury or wrongful death lawsuit in Nevada. The clock starts at the time of injury or death. If you do not meet the deadline, the court will likely dismiss your case. In addition, an expired statute of limitations will hurt your bargaining power when seeking an insurance settlement and could lead to a reduced or denied claim.
Our lawyerscan help you get started right away. Acting quickly protects your right to seek compensation and allows us to get to work building your case before evidence degrades, gets lost, or witnesses' memories fade.
We Can Represent You on Contingency
We can help you seek the awards you need and deserve, and we can do it for nothing upfront or out of pocket. Instead, our payment comes from a percentage of your successful settlement or verdict. If we do not win your case, we do not collect attorney's fees. Learn more during a free consultation.
We Get Results
You do not have to fight alone. We have recovered over $50 million for previous clients and will not rest until we have done everything possible to secure awards for you and your family. However, you do not have to take our word for it. Just read what a previous client had to sayabout our services:
"This was the best law firm experience I have ever had in my life, and I have had several. Van Law Firm is the best in Vegas and the only law firm I will ever use." -Jackin Ralph
Nevada Spa Slip and Fall Accident Lawyer Near Me (725) 900-9000
Slip and Fall Injuries Can Be Severe
The Centers for Disease Control and Prevention (CDC)reports that around one in five falls results in a serious injury, such as:
Fractured limbs

Broken hips

Head, neck, and back injuries

Traumatic brain injuries (TBIs)

Spinal cord injuries (SCIs)

Sprains, strains, and contusions

Severe cuts and bruising
Our Nevada spa slip and fall lawyers can help if any of the following caused your accident:
Wet or slippery floors

Spilled products

Hot tubs, whirlpools, and swimming pools

Leaking or broken pipes

Cracked or broken flooring

Inadequate lighting

Lack of hand railings

Lack of warnings regarding hazardous areas
Click to contact our Spa Slip and Fall Lawyers today
Contact Van Law Today for Help With Your Nevada Spa Slip and Fall Accident
Reach out to Van Law todayand learn more about our services with a risk-free, no-cost consultation. A team member is available 24/7 to answer your questions, address your concerns, and tell you more about working with a Nevada slip and fall lawyer near you. Se Habla Español.
Client Testimonials
These guys are amazing. Helped me throughout the process. Always there when I need help. Inititailly called a law firm (the one that has lots of ads on the radio), but they declined my case. Van Law Firm accepted my case without a second thought! Kudos to Daniel, my case manager, and Amanda who expedited my payment process. Highly recommended.
Milby Mags
Got in an accident at the beginning of the year and they have been awesome, especially with it being my first accident and me being like this. They have been very communicated, stayed in contact with me the whole time, giving me updates when there were any and even when there weren't and answered any question I had. I would recommend them to anyone. Everyone I have talked to there has been very friendly. I would give them a 10 out of 10.
Ethan Gullet
They made sure that my insurance company covered what I paid for them to which included the gap for my car that was totaled. My medical costs were taken care of and reduced substantially so I was able to get more on my settlement. My case manager, Will Garcia, was always helpful in assisting me and answering any questions I had. They really did an amazing job with my case. I would definitely recommend them to anyone in need of this type of legal help. Most lawyers do not help you with the recovery of the car and rental etc. They are amazing.
Teresa Cuthbertson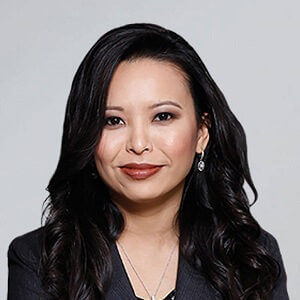 Have you been injured? We can help.
Fill out the form below, and we will get back to you very soon.