You just wanted to go to the spa to relax and have fun. But slip and fall accidents can happen anywhere and to anyone, and these accidents can have detrimental results. You may have substantial expenses after a slip and fall accident. Who covers these expenses will depend on who was responsible for the accident. Pursuing compensation can be a challenge on your own, especially if you're healing from injuries.
A Washington spa slip and fall lawyer from Van Law can assist you with your case.
Negligence in a Slip and Fall Accident Case
I​f you are eligible for compensation in a slip and fall accident case, your lawyer can work to prove the negligence of the other parties involved. Negligence happens when a person or group acts carelessly and someone gets hurt because of their actions. In the case of a slip and fall accident at a spa, negligence could look something like this:
A​ spa business had a duty to warn its visitors about hazards like uneven flooring or slippery surfaces.
The spa failed to warn its customers, and you experienced a slip and fall accident because you were unaware of the danger.
You experienced damages, such as injuries and trauma, because of the accident.
T​o prove negligence, your attorney can carefully review what happened, including the actions that spa owners did or didn't take. They can also review what you did and the circumstances of your accident.
For a free legal consultation with a spa slip and fall accidents lawyer serving Washington, call (725) 900-9000
W​hat Should I Do if I Experience a Slip and Fall Accident at a Spa?
Your safety and well-being should be the first priority after you experience a slip and fall accident. Slip and fall accidents can cause harmful damage, including broken bones, sprains, and head injuries. You may feel fine initially but then discover injuries later. Prompt medical evaluation ensures that you get treatment for any injuries (and provides official documentation of them). It also ensures you don't worsen your injuries by not dealing with them.
Y​ou should exchange contact information with those involved in the situation, including those who witnessed your accident. This can make communications and negotiations with insurance companies easier. You can also collect evidence by taking pictures of where you fell, and the hazards present that contributed to your fall.
After the accident, you can also contact a slip and fall accident lawyer to understand your next steps. A lawyer can guide you on your legal options and about whether seeking compensation is worthwhile.
Washington Spa Slip and Fall Accident Lawyer Near Me (725) 900-9000
Pursuing Compensation in a Slip and Fall Accident Case
I​f the spa (or a group connected with the spa) is responsible for your slip and fall accident, they should pay for your expenses from the accident. A compensation payout helps you pay for your expenses to recover and move on after an accident.
F​or example, let's suppose your slip and fall accident led to disabilities that made you unable to work your old job. Compensation could help cover your lost wages and reduced earning capacity. You could also seek compensation for non-tangible losses, like your pain and suffering or diminished quality of life.
Click to contact our Spa Slip and Fall Lawyers today
Should I Work With a Slip and Fall Lawyer?
Slip and fall lawyers are experienced in handling cases like yours. They will know what information to look for and the optimal negotiation strategies. They also understand how Washington's laws will apply to your case and the legal action steps you can take.
Once you speak with a slip and fall attorney, you can better understand the timeline and potential outcomes of your case. Suppose you decide to work with Van Law. In that case, we can strategically handle your case to pursue the highest amount of compensation possible. We can negotiate with the spa in question, represent you, and seek to reach a fair settlement.
We understand that you will have questions along the way, so we can work to keep you informed about how your case is progressing. Ultimately, our help can make handling your slip and fall accident case easier and could give you peace of mind knowing you're not doing this alone.
What if I don't have the funds to hire a lawyer?
At Van Law, we only charge for our legal services if we help you recover compensation. A percentage of your compensation amount will go to us to cover the legal expenses of your case. Your initial consultation with us is also free, so you can decide if we're the right fit for you without any obligation.
Complete a Free Case Evaluation form now
Will I Have Enough Time to Pursue a Slip and Fall Lawsuit?
Each state establishes the amount of time someone has to file different types of lawsuits. Once this time limit passes, you cannot file a lawsuit, even if you experienced severe damages or injuries. Consulting with an attorney allows you to explore this possibility within the deadline.
Under Washington law, you have three years to file a personal injury lawsuit. In many situations, you and your lawyer can work out a settlement without having to file a lawsuit. However, filing a lawsuit may be necessary for getting a fair compensation amount, so time is of the essence. The sooner you hire a lawyer, the sooner they can gather evidence and build your case.
Begin Your Spa Slip and Fall Accident Case With a Free Consultation
When you're injured, in pain, and don't know what to do next, it can help to have a powerful ally on your side, providing solid legal counsel. At Van Law, we can review your case for free so that you can get a better idea of what we have to offer. If you choose us, we can guide you every step of the way with your slip and fall accident case. Contact us today to get started.
Client Testimonials
These guys are amazing. Helped me throughout the process. Always there when I need help. Inititailly called a law firm (the one that has lots of ads on the radio), but they declined my case. Van Law Firm accepted my case without a second thought! Kudos to Daniel, my case manager, and Amanda who expedited my payment process. Highly recommended.
Milby Mags
Got in an accident at the beginning of the year and they have been awesome, especially with it being my first accident and me being like this. They have been very communicated, stayed in contact with me the whole time, giving me updates when there were any and even when there weren't and answered any question I had. I would recommend them to anyone. Everyone I have talked to there has been very friendly. I would give them a 10 out of 10.
Ethan Gullet
They made sure that my insurance company covered what I paid for them to which included the gap for my car that was totaled. My medical costs were taken care of and reduced substantially so I was able to get more on my settlement. My case manager, Will Garcia, was always helpful in assisting me and answering any questions I had. They really did an amazing job with my case. I would definitely recommend them to anyone in need of this type of legal help. Most lawyers do not help you with the recovery of the car and rental etc. They are amazing.
Teresa Cuthbertson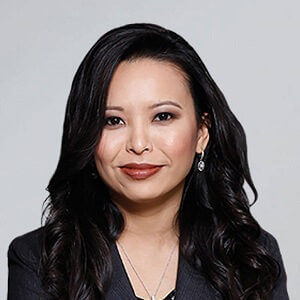 Have you been injured? We can help.
Fill out the form below, and we will get back to you very soon.