High-traffic locations like malls are prone to slip and falls. The combination of people, food, drinks, and limited janitorial care creates a perfect storm for an accident. If you or someone you know suffered a slip and fall at a Washington State mall, you may be entitled to compensation. A Washington mall slip and fall lawyer at Van Law is available to help you file a claim. The first step is to discuss your case with a member of our legal team during a free consultation. We'll talk you through the legal ramifications of a slip and fall accident and help you understand your rights.
Recoverable Damages After a Slip and Fall at a Washington Mall
Slip and fall or trip and fall injury victims may experience a variety of losses as a result of the accident. Fortunately, under RCW § 4.56.250, injury victims in Washington state can recover both economic and non-economic damages from the party responsible for their harm. A Washington mall slip and fall attorney at our firm will assess your financial losses from the accident to see what it has cost you. We may also take a look at the impact of the fall on your physical, mental, and emotional well-being to determine if you may be entitled to compensation for pain and suffering. Your specific damages depend on your case, but in general, our accident team may be able to help you recover damages for things like:
Medical care, chiropractic services, and/or physical therapy

Lost income due to missing work

Reduced earning capacity from disability

Damaged possessions that may have been on you at the time

Mobility aids (canes, walkers, wheelchairs)

Medication

Substitute domestic services 

Physical pain and suffering 

Emotional distress

Reduced quality of life
For a free legal consultation with a mall slip and fall accidents lawyer serving Washington, call (725) 900-9000
Types of Cases Our Washington Mall Slip and Fall Attorneys Take
We handle numerous types of slip and fall and trip and fall cases in the state of Washington. Slick tiles, wet floors, and tripping hazards left out in the open can all lead to accidents in a mall. Our personal injury lawyers can help you with just about any type of fall accident, including those involving:
Slick, wet floors, or oily floors from spills, rain, leaks, etc

Uneven flooring

Unexpected dips and drops 

Damaged stairs

Cracked flooring

Missing or loose railing 

Dimly lit areas

Tripping hazards such as objects left in the walkway like merchandise, boxes, carts, etc.

Escalators

Parking lot/garage hazards
This is by no means an exhaustive list. You should reach out to our law office for legal assistance, regardless of the type of fall accident you experienced.
Washington Mall Slip and Fall Accident Lawyer Near Me (725) 900-9000
Who Is Liable in a Washington Mall Slip and Fall Case?
When it comes to liability for slip and falls in a Washington mall, two primary parties may be responsible for your injury: The property owner and the business owner. Slip and falls are premises liability cases, meaning they involve some danger or defect on the property (the premises) that leads to someone's harm. In premises liability cases, you'll need to find out who was responsible for maintaining the premises. Then you'll need to discover whether they knew or should have known that there was a danger and if they failed to correct the issues as per their duty. In a mall setting, the entity responsible for maintaining the premises is either the mall owner or the individual retailers who rent the space and own a business in the mall.
Generally, the mall owner is liable for falls and accidents that occur in the common spaces inside or surrounding the mall. This includes parking lots, garages, hallways, bathrooms, lobbies, and other sitting areas.
Businesses selling products or offering services inside the mall are usually responsible for slip and falls (or trip and falls) that occur within their physical store. It is possible that both the retailer and the mall owner may have played a role in your accident; therefore both may be liable for your damages. Our Washington mall slip and fall injury lawyers can help you determine who is liable for your accident and ensure the right party is held accountable.
Click to contact our Mall Slip and Fall Lawyers today
The Advantage of a Washington Mall Lawyer at Van Law
Our personal injury law firm flourishes under the leadership of top-rated injury lawyer Sandy Van. Attorney Van has received numerous honors, including the Avvo Clients Choice Award, Super Lawyers, and the National Trial Lawyers Top 100 distinction. The legal team working on your case has recovered more than $50 million for victims and families and garnered over 500 five-star reviews across social platforms like Google Reviews, Avvo.com, Yelp!, Facebook, and SuperLawyers. 
Clients love us because we take a genuine interest in their well-being and ensure they are treated with compassion and dignity. The Washington mall slip and fall attorneys on our team go above and beyond to create a positive client experience and secure the compensation you need to put your life back together. Working with our law firm means:
Home and hospital visits to injury victims and families unable to meet us at our offices

24/7 Availability

More than 100 years of combined legal experience

A multilingual staff able to answer your questions in Spanish, Mandarin, and other languages.

A proven track record of success with over 500 five-star reviews and numerous awards

Millions of dollars recovered for injury victims
Complete a Free Case Evaluation form now
We Don't Charge Any Upfront Fees for Our Slip and Fall Lawyers
Our law firm takes personal injury cases on a contingency fee basis. In other words, we only charge for our services if we win your case. You can rest assured knowing that you have access to legal help without financial risk. If our Washington personal injury attorney doesn't win your case, you don't pay. 
Don't Wait to Call Van Law for Help With Your Washington Mall Slip and Fall Case
If you were hurt in a slip and fall or trip and fall accident at a Washington mall, don't delay in contacting Van Law. The state of Washington only allows injury victims 3 years to file a lawsuit for damages. Our Washington mall slip and fall lawyer can help you recover the compensation you deserve. Call us today for your free consultation.
Client Testimonials
These guys are amazing. Helped me throughout the process. Always there when I need help. Inititailly called a law firm (the one that has lots of ads on the radio), but they declined my case. Van Law Firm accepted my case without a second thought! Kudos to Daniel, my case manager, and Amanda who expedited my payment process. Highly recommended.
Milby Mags
Got in an accident at the beginning of the year and they have been awesome, especially with it being my first accident and me being like this. They have been very communicated, stayed in contact with me the whole time, giving me updates when there were any and even when there weren't and answered any question I had. I would recommend them to anyone. Everyone I have talked to there has been very friendly. I would give them a 10 out of 10.
Ethan Gullet
They made sure that my insurance company covered what I paid for them to which included the gap for my car that was totaled. My medical costs were taken care of and reduced substantially so I was able to get more on my settlement. My case manager, Will Garcia, was always helpful in assisting me and answering any questions I had. They really did an amazing job with my case. I would definitely recommend them to anyone in need of this type of legal help. Most lawyers do not help you with the recovery of the car and rental etc. They are amazing.
Teresa Cuthbertson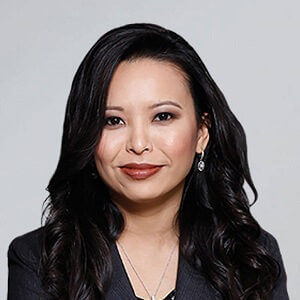 Have you been injured? We can help.
Fill out the form below, and we will get back to you very soon.