If you or a loved one suffered injury due to poor elevator maintenance, a slip and fall in an elevator, or another factor, a Yakima, WA elevator injury lawyer from Van Law is here for you. We can help you seek compensation to cover the medical bills, emotional trauma, and other losses you incurred due to your elevator accident.
Our Yakima, WA Elevator Injury Attorneys Can Investigate and Determine the Cause of Your Accident
Elevators are a convenient medium to travel from floor to floor of commercial and residential buildings. They are prevalent across locations throughout Washington. Although most elevator trips are safe, injuries and deaths occasionally occur when an elevator malfunctions or other dangerous circumstances are present.
A defective or poorly maintained elevator can cause significant injuries to anyone nearby or inside. While some elevator accidents may be unavoidable, most elevator injuries happen due to preventable factors.
We have handled several premises liability cases involving defective elevators. Potential causes of these accidents may include:
Mis-leveling, which occurs when the elevator car is not correctly aligned with the building floor. It can cause people moving in and out of the elevator to slip and fall.
Faulty sensors on sliding doors, which cause the elevator to open or shut prematurely.
An elevator car moving at an unsafe speed, causing occupants to be thrown onto the walls or floor.
A malfunctioning pulley system, which can cause the evaluator to drop down the shaft suddenly.
People falling into open shafts due to the lack of barriers.
Not conducting routine inspections, maintenance, and repairs of the elevator.
Depending on how the accident occurs, any occupants or people near the faulty elevator can sustain injuries from:
Falling down the elevator shaft
Being caught between the elevator doors
Being slammed into the elevator walls
Injuries can range from broken bones to sprains, torn ligaments, head injuries, spinal injuries, and amputated limbs. Some elevator accidents can even result in death.
A Yakima, WA Elevator Injury Lawyer Can Gather Evidence to Establish Fault in Your Accident
If you were injured in a preventable elevator accident, the fault might lie with the property owner, elevator operator, elevator manufacturer, maintenance company, or another party. We will comb through the evidence to determine if one or multiple parties are liable for what happened to you.
Once we have identified the at-fault parties, we will begin to build a case that legally proves the four elements of negligence:
The at-fault party owed you a duty of care by taking the necessary steps to ensure the elevator's safe operation.
The at-fault party breached their duty of care by neglecting the maintenance and repair of the elevator or allowing other dangerous circumstances to occur.
The breach resulted in the elevator mishap.
The accident resulted in you suffering compensable losses.
For a free legal consultation with a elevator injury lawyer serving Yakima, call (725) 900-9000
Proving each element requires assimilating evidence, such as photographs, video footage, reports of previous incidents involving the elevator malfunctioning, any recall notices, maintenance records, and more. Rest assured that your Yakima elevator injury lawyer will work hard to build an evidence-based case for you.
Your Yakima Elevator Injury Attorney Can Take an Inventory of All the Losses You Have Suffered
As an elevator accident victim, you may be entitled to more than just reimbursement for your medical costs. There is an array of economic and non-economic damages you may be able to recover through your claim or lawsuit.
We will investigate your case to determine the full extent of losses you have suffered. Here are some potential damages available for compensation in elevator accident cases:
Current and future accident-related medical costs, including prescription meds, ambulance rides, emergency room visits, hospitalization, lab tests, surgery, physical therapy, and more
Lost income and reparations for diminished earning capacity
Repair or replacement costs of any personal property that was damaged
Pain and suffering
Post-traumatic stress disorder (PTSD), depression, anxiety, or another psychological disorder resulting from the elevator accident
Loss of life satisfaction
Scarring and disfigurement
Your Yakima premises liability lawyer will evaluate the full range of losses you may be eligible to collect compensation for. We will then assign a value to all your losses and find evidence to prove these losses and their severity.
How an Elevator Injury Lawyer in Yakima, WA Can Help You
Yakima Elevator Injury Lawyer Near Me (725) 900-9000
Our elevator injury attorneys and dedicated legal team are here to provide full-scale services to handle every aspect of your personal injury claim. This way, you do not have to traverse the complicated legal system alone and can focus on recovery.
Here are some ways we will help:
Investigate your case to uncover what happened
Identify who is liable for your injuries and what losses you have faced
Calculate the total value of your claim
Build an evidence file that demonstrates negligence and damages
Fill out and submit paperwork within deadlines
Negotiate with the insurance company for a fair settlement
File a lawsuit and represent you in trial, if necessary
Handle your case on a contingency basis — you do not owe us any fees until we obtain a settlement or award for you
Provide legal guidance throughout the process
You can rest assured that your Yakima elevator accident lawyer will relentlessly fight to recover fair compensation, so you do not have to face the financial burden of the consequences forced on you due to someone else's negligence.
What's the Deadline for Filing an Elevator Injury Lawsuit?
In Washington, you only have three years to pursue a personal injury lawsuit under RCW § 4.16.080. In most cases, the court will dismiss your case if you attempt to seek compensation via a lawsuit after the deadline expires.
Schedule a Free Elevator Injury Case Review with Van Law
Click to contact our Yakima Personal Injury Lawyers today
If you were injured in an elevator accident, we urge you to contact us promptly to schedule a free consultation. We can verify that your case is eligible to pursue compensation through a personal injury claim. We will also explain your legal options and walk you through how a Yakima, WA elevator injury lawyer can help you seek a fair settlement.
Our team is here to hold the at-fault party accountable for the harm they have caused you. Call us or fill out our short contact form to schedule your risk-free consultation.
Client Testimonials
These guys are amazing. Helped me throughout the process. Always there when I need help. Inititailly called a law firm (the one that has lots of ads on the radio), but they declined my case. Van Law Firm accepted my case without a second thought! Kudos to Daniel, my case manager, and Amanda who expedited my payment process. Highly recommended.
Milby Mags
Got in an accident at the beginning of the year and they have been awesome, especially with it being my first accident and me being like this. They have been very communicated, stayed in contact with me the whole time, giving me updates when there were any and even when there weren't and answered any question I had. I would recommend them to anyone. Everyone I have talked to there has been very friendly. I would give them a 10 out of 10.
Ethan Gullet
They made sure that my insurance company covered what I paid for them to which included the gap for my car that was totaled. My medical costs were taken care of and reduced substantially so I was able to get more on my settlement. My case manager, Will Garcia, was always helpful in assisting me and answering any questions I had. They really did an amazing job with my case. I would definitely recommend them to anyone in need of this type of legal help. Most lawyers do not help you with the recovery of the car and rental etc. They are amazing.
Teresa Cuthbertson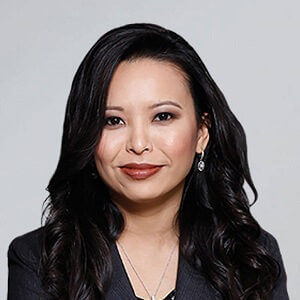 Have you been injured? We can help.
Fill out the form below, and we will get back to you very soon.