Quick and convenient, elevators are a staple of modern life in Washington state. However, you may be surprised to learn how frequently a simple elevator ride can result in serious injury. Perhaps you've suffered such an injury yourself.
After experiencing an elevator injury, it is essential to focus on healing and getting back to your life. However, you may be facing unexpected bills and losses. Some of these costs may be covered by seeking compensation from those responsible for your accident. A Washington elevator injury lawyer from Van Law can help. Together we can determine the next steps in your elevator injury case.
Who is Responsible for an Elevator Accident?
Businesses, apartment complexes, and other establishments may have elevators in their buildings that tenants, customers, and employees use every day. Workers need to install elevators properly. Elevators also need suitable routine maintenance to ensure they operate well. When careless neglect occurs, people can get hurt using an elevator. In an elevator accident, several parties may be responsible:
The elevator manufacturer (if the elevator had faulty parts and malfunctioned)

Property owners responsible for making sure elevators are maintained in proper working condition

Maintenance workers who failed to provide warnings that an elevator was out of order or unsafe 
Your lawyer can investigate what caused the accident in your specific elevator injury case. They can help identify who may be at fault based on what happened. If more than one party is responsible, your lawyer can recommend whether it's worth pursuing compensation from multiple parties.
For a free legal consultation with a elevator injury lawyer serving Washington, call (725) 900-9000
Common Elevator Injuries in Washington
Injuries involving an elevator can range in severity from minor to fatal. You could experience crushing injuries, for example, if a limb gets stuck in the elevator's door. This could lead to sprains, bruises, or broken bones. Severe injuries could require surgery to correct the damage, in addition to ample time off work to recover.
Y​ou could also experience a head or back injury if you trip while getting on or off an elevator. Head injuries can range in severity from mild concussions that cause no lasting damage to severe traumatic brain injuries that lead to permanent disability.
I​n addition to your physical injuries, you may have psychological trauma as well. For example, being trapped in an elevator for an extended period of time can be a mentally and emotionally demanding experience. It could even lead to complications like post-traumatic stress disorder, requiring therapy or prescription medication.
What Should I Do After An Elevator Accident?
After an elevator accident, it can be helpful to document your injuries and where they happened, by taking pictures or videos and taking down details in a notebook. You can also stay in contact with anyone who witnessed what happened.
Washington Elevator Injury Lawyer Near Me (725) 900-9000
W​hat Kinds of Compensation Can I Seek in an Elevator Injury Case?
Each elevator case is unique, but our legal team can fight hard to help you recover a fair compensation amount. We can look at your expenses from the accident, potential future expenses, and the extent of the damages you experienced.
You can help by keeping track of what costs you've incurred after your injury. This information can help your lawyer determine how much your case could be worth. For example, if you receive a bill for using ambulance services or emergency care, make copies of this information to share with your attorney.
Compensation can help cover your medical bills, lost wages, and other costs related to the accident and the steps you had to take to recover. A more severe elevator injury could mean you receive a larger payment. For example, a situation that resulted in a full limb amputation will likely be worth more than a case that only caused a broken bone.
Click to contact our Elevator Injury Lawyers today
I​s it Worth Hiring an Elevator Injury Lawyer?
H​iring a lawyer isn't an absolute requirement. In less complex cases, you may be able to handle related insurance claims on your own. However, in many cases, a lawyer can be invaluable, especially if you don't have experience with insurance tactics, are injured and in pain, and really need adequate compensation for your losses.
An attorney can be a powerful advocate, especially when insurance companies aren't acting fairly. They can oversee the legal aspects of your case and represent you, taking the pressure off your shoulders. 
Costs of hiring a lawyer
Here at Van Law, we work on a contingency fee basis for our personal injury clients. This means you won't have to worry about any upfront costs or surprise fees. Our payment simply comes from an agreed-upon percentage of your settlement package or court award. You have enough to worry about right now. This way, you won't have to let concerns about finances get in the way of accessing legal representation and seeking the compensation you need.
W​hat to look for in a lawyer
I​n the state of Washington, you only have three years to file a personal injury lawsuit. You might feel the time crunch and be tempted to work with the first lawyer you can find. But if you start soon after your accident, you can find a competent lawyer to handle your case. 
It's a good idea to do your research, including the history of a law firm. A good attorney will likely possess several qualities: 
A​ history of successfully recovering compensation for other clients and positive reviews from several sources. 

Experience helping clients with cases similar to your own. 

Honesty and willingness to answer your questions about your case and the law firm. 
Complete a Free Case Evaluation form now
Begin Your Elevator Injury Case with a Free Consultation Today
A​t Van Law, we are ready to listen to what happened in your Washington elevator accident. We can offer sound legal counsel and tell you more about the benefits our firm provides. 
If you decide to work with us, we can focus on getting you a fair settlement amount and keeping you informed along the way. Don't hesitate to contact us today for your free consultation.
Client Testimonials
These guys are amazing. Helped me throughout the process. Always there when I need help. Inititailly called a law firm (the one that has lots of ads on the radio), but they declined my case. Van Law Firm accepted my case without a second thought! Kudos to Daniel, my case manager, and Amanda who expedited my payment process. Highly recommended.
Milby Mags
Got in an accident at the beginning of the year and they have been awesome, especially with it being my first accident and me being like this. They have been very communicated, stayed in contact with me the whole time, giving me updates when there were any and even when there weren't and answered any question I had. I would recommend them to anyone. Everyone I have talked to there has been very friendly. I would give them a 10 out of 10.
Ethan Gullet
They made sure that my insurance company covered what I paid for them to which included the gap for my car that was totaled. My medical costs were taken care of and reduced substantially so I was able to get more on my settlement. My case manager, Will Garcia, was always helpful in assisting me and answering any questions I had. They really did an amazing job with my case. I would definitely recommend them to anyone in need of this type of legal help. Most lawyers do not help you with the recovery of the car and rental etc. They are amazing.
Teresa Cuthbertson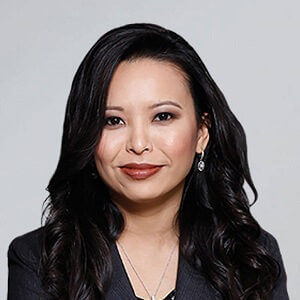 Have you been injured? We can help.
Fill out the form below, and we will get back to you very soon.