When a routine Target shopping trip turns into a disaster with critical injuries, you can seek compensation from the negligent party. Yet, you might not know where to begin.
Our firm understands how overwhelmed and confused you must feel. With help from a Washington Target slip and fall lawyer from Van Law, you can move through the claims process and recover compensation for your losses. Learning your next steps begins with a free, no-obligation consultation.
You Can Afford to Hire a Target Slip and Fall Lawyer in Washington
You may initially feel overwhelmed and intimidated about going up against a large company like Target. However, you are not in this fight alone. When you hire Van law, you do not need to worry about how you will afford to pursue your case.
We work with slip and fall injury victims on contingency, so they do not have to put their own money on the line. If we agree to take on your case, you can expect us to cover all costs on your behalf.
Then, when we win, a percentage of your settlement will cover our fees. If we do not win, you don't pay your Target slip and fall lawyer anything.
For a free legal consultation with a target slip and fall accidents lawyer serving Washington, call (725) 900-9000
Why Choose Van Law for Your Washington Accident Claim?
While deciding who should take on your injury claim, consider what we can do for you:
We Handle Your Case's Legalities
After your slip and fall accident, you may feel exhausted, overwhelmed, and unsure of how to recover the compensation you deserve. Fortunately, you do not need to worry about anything when our firm manages your case.
We handle everything. We will figure out who is responsible for causing your accident and gather the evidence needed to prove liability. Supporting information might include store surveillance footage of the accident, safety inspection logs, and more.
We Negotiate With Insurers
Our team is prepared to negotiate with the insurance company on your behalf. While you focus on healing from your injuries, our team can file your claim with the insurance company and protect your right to damages.
Insurance companies lose money when they settle claims. So, the liable insurer may look for reasons to deny or reduce your claim. Our slip and fall lawyers will use our knowledge and resources to secure your settlement.
Washington Target Slip and Fall Accident Lawyer Near Me (725) 900-9000
Washington Imposed Deadlines on Slip and Fall Accident Lawsuits
You have a limited time to file your Target slip and fall claim. The laws in Washington State are clear. You must file your lawsuit within three years of the incident.
If your deadline passes, and you haven't filed your lawsuit, you could lose the authority to move forward with your case in civil court. Your Target slip and fall attorney will file your claim properly, so you do not risk your opportunities to seek compensation.
Click to contact our Target Slip and Fall Attorneys today
How Much Is Your Target Slip and Fall Claim Worth?
After your slip and fall accident at Target, it's crucial that you understand what constitutes a fair settlement. To understand what you need, we will evaluate your accident, injuries, and losses. Compensable losses in a slip and fall accident include:
Loss of income
Loss of potential future earnings
Loss of enjoyment of life
Loss of consortium
Loss of household services
Disfigurement or skin scarring
Healthcare expenses and medical bills
Medical equipment fees
Pain and suffering and inconvenience
These are only a few of the different kinds of economic and non-economic damages you could recover after a slip and fall accident at Target. You can learn more about how much your claim is worth when you go over your damages at length with Van Law.
Complete a Free Case Evaluation form now
We Address Your Case's Many Potential Challenges
Pursuing compensation isn't easy – especially when it involves a billion-dollar corporation like Target. You may consider partnering with our slip and fall team because:
Target has an army of corporate lawyers ready to defend its interests. Without legal help, you could find yourself going toe-to-toe with aggressive representatives.
You might not have access to evidence that could prove your case, such as security camera footage and the accident report.
The claims process can quickly get confusing. Even if your case seems straightforward, you could have problems keeping in touch with claims adjusters and otherwise advancing your case.
What Clients Have to Say About Our Personal Injury Lawyers
Van Law is here to help you recover maximum compensation. Our team has a strong track record of success, as can be seen by our most recent client testimonials and reviews:
"This was the best law firm experience I have ever had in my life and I have had several. Van Law Firm is the best in Vegas and the only law firm I will ever use." -Jackin Ralph
"I had an accident last year in October I was rear ended and didn't know what to do. Next day I googled law firms and Van law firm came up. I called right away and was told to come in. Yesenia explained everything to me from the beginning to end." -Krystal Goff
"In December I had a car accident and I approached the attorneys at Van Law Firm and they had the best care with me from day one. Especially my case is handled by Norma, she always spoke to me honestly and clearly and I felt very comfortable with her." -Diego Martínez Rojas
Contact a Slip and Fall Attorney for Help Today
Are you anxious about pursuing the compensation you deserve after a slip and fall accident at Target? You can enlist the services of an experienced legal advocate to get you through these difficult times.
Reach out to a dedicated Van Law to find out what is next for your claim. During your free consultation, we can discuss your accident and next steps.
Client Testimonials
These guys are amazing. Helped me throughout the process. Always there when I need help. Inititailly called a law firm (the one that has lots of ads on the radio), but they declined my case. Van Law Firm accepted my case without a second thought! Kudos to Daniel, my case manager, and Amanda who expedited my payment process. Highly recommended.
Milby Mags
Got in an accident at the beginning of the year and they have been awesome, especially with it being my first accident and me being like this. They have been very communicated, stayed in contact with me the whole time, giving me updates when there were any and even when there weren't and answered any question I had. I would recommend them to anyone. Everyone I have talked to there has been very friendly. I would give them a 10 out of 10.
Ethan Gullet
They made sure that my insurance company covered what I paid for them to which included the gap for my car that was totaled. My medical costs were taken care of and reduced substantially so I was able to get more on my settlement. My case manager, Will Garcia, was always helpful in assisting me and answering any questions I had. They really did an amazing job with my case. I would definitely recommend them to anyone in need of this type of legal help. Most lawyers do not help you with the recovery of the car and rental etc. They are amazing.
Teresa Cuthbertson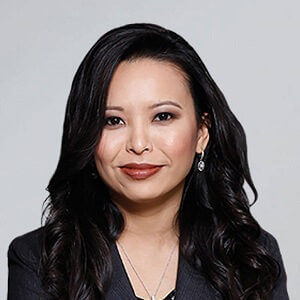 Have you been injured? We can help.
Fill out the form below, and we will get back to you very soon.