Did you suffer debilitating injuries after a slip and fall accident at Target? Not only do you now face physical limitations because of your injuries, but the emotional trauma could turn your life upside down. You may ask: "What now?
Van Law can help you hold the liable party financially accountable. Our Target slip and fall attorneys can pursue the compensation you need to rebuild your life. We offer no-strings-attached case reviews where you can learn your options.
Why Hire Van Law for Your Target Slip and Fall Accident Claim?
When going up against a nationwide company like Target, having an assertive legal advocate on your side could be beneficial. When you hire Van Law to take on your slip and fall injury claim, our team fights for justice.
We will not let Target get away with negligent practices. Our team will thoroughly investigate the specific circumstances of your case to determine how your slip and fall injuries occurred and who is financially responsible.
We also stand ready to negotiate with the insurance company for a fair and reasonable settlement. However, if we cannot get the insurance company to settle fairly, we are prepared to bring your Target slip and fall injury case to court.
What Does It Cost to Hire a Target Slip and Fall Lawyer From Our Firm?
After everything you have been through, hiring a lawyer should not cost an arm and a leg. The good news is that when you choose Van Law for your case, you don't have to worry about putting any money down to pursue your claim.
As we go up against Target and its insurance company, you will not have to worry about paying any out-of-pocket costs. Our firm works with slip and fall injury victims on contingency. You only pay for our legal services when your case successfully resolves.
We will cover all of the costs on your behalf so you can maximize the compensation you recover. Once we resolve your case, a predetermined percentage of your settlement will cover our attorney's fees. But, if your case doesn't yield damages, you don't pay us anything.
We Manage the Statute of Limitations for Your Premises Liability Lawsuit
It is difficult to say how long you have to file your slip and fall injury claim. Your filing deadline can vary widely based on the specific details of your case. For example, if your slip and fall accident occurred in Washington State, you might have up to three years to file your lawsuit before the statute of limitations runs out.
However, if your accident happened in Nevada, the statute of limitations could be as short as two years. If you're filing an insurance claim, no matter what state you live in, the filing deadline could be as short as 30 days after the incident.
Your Target slip and fall attorney at Van Law can clarify the deadline and ensure your lawsuit or insurance claim gets filed promptly. That way, you preserve your right to seek damages from the liable party.
Our Lawyers Can Seek These Damages Following Your Slip and Fall at Target
When you slip and fall at Target, you could have significant financial losses. Fortunately, whether through an insurance claim or a lawsuit, you can recover your damages.
Recoverable damages in your case may include:
Economic Damages
Economic damages are your direct financial losses. Examples of recoverable economic damages include:
Loss of income, tips, and commissions
Medical bills and assistive mobility devices
Loss of employee benefits
Reduced future earning potential
Loss of household services
You can also recover anything you spent out of pocket stemming from the collision. Examples of out-of-pocket costs include temporary transportation arrangements, childcare costs, and in-home modifications.
Non-Economic Damages
You could have the right to seek non-economic damages after your Target slip and fall. These damages do not have inherent monetary values, but you can pursue them in your case. Examples include:
Psychological distress
Pain and suffering
Diminished quality of life
Loss of companionship and love
Loss of society and support
Mental anguish
Inconvenience
Disfigurement and skin scarring
How Much Can I Recover After Slipping and Falling at Target?
The value of your case depends on many factors, including the severity of your condition. Our team will weigh each of them when calculating your economic and non-economic damages. We intend to stop at nothing to seek what you need. Our firm wants to recover everything you need to rebuild your life.
Client Reviews and Testimonials for Our Slip and Fall Attorneys
When looking for the right attorney to take on your case, look no further than Van Law. You can feel empowered as you pursue your claim when you hire us to fight for your deserved compensation. Check out some of our most recent client testimonials and reviews for reassurance:
"My experience with this firm was great. I worked with Yesenia who kept me updated every step of the way and answered questions I had and they was a lot. Helped make sure my daughter was included as well." -Mary Turner
"I want to thank Van Law Firm for the hard work and dedication they put into my case. My case manager Norma was great and explained everything in detail and answered any questions I had." -Darla Storm
"Van Law Firm was fantastic! Specifically Yesenia. I got into a car accident. From the moment I contacted their office, they took excellent care of me and my case." -Milla Rutland
Get the Legal Support You Deserve Today
You have the right to seek compensation if Target's negligence caused your slip and fall. Get legal help when you contact the attorneys at Van Law. When you call, you can start a free, no-obligation case review.
Client Testimonials
These guys are amazing. Helped me throughout the process. Always there when I need help. Inititailly called a law firm (the one that has lots of ads on the radio), but they declined my case. Van Law Firm accepted my case without a second thought! Kudos to Daniel, my case manager, and Amanda who expedited my payment process. Highly recommended.
Milby Mags
Got in an accident at the beginning of the year and they have been awesome, especially with it being my first accident and me being like this. They have been very communicated, stayed in contact with me the whole time, giving me updates when there were any and even when there weren't and answered any question I had. I would recommend them to anyone. Everyone I have talked to there has been very friendly. I would give them a 10 out of 10.
Ethan Gullet
They made sure that my insurance company covered what I paid for them to which included the gap for my car that was totaled. My medical costs were taken care of and reduced substantially so I was able to get more on my settlement. My case manager, Will Garcia, was always helpful in assisting me and answering any questions I had. They really did an amazing job with my case. I would definitely recommend them to anyone in need of this type of legal help. Most lawyers do not help you with the recovery of the car and rental etc. They are amazing.
Teresa Cuthbertson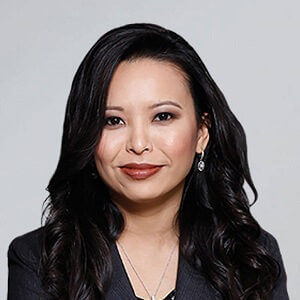 Have you been injured? We can help.
Fill out the form below, and we will get back to you very soon.