It can be extremely frustrating when you've been injured due to another's negligence. When you are injured, medical bills and other financial issues will become a burden, especially if you cannot work. However, the attorneys at Van Law Firm can help alleviate some of this strain.
At Van Law Firm, our Olympia, WA premises liability lawyers are ready to help you with your claim. We have won cases involving property owners and even work with commercial claims that are often more difficult to negotiate. When a property owner is negligent and does not maintain their property for the public's safety, they could be held liable, prompting a premises liability case.
What Types of Compensation Can You Receive in Olympia, WA?
In a premises liability case, you can receive compensation for either economic damages or non-economic damages. Each case is different, and the amount of money you receive depends on the extent of your injuries and many other factors.
Prior to settling your case, your attorney must know the monetary value of your injuries. The money you receive should cover your medical expenses, lost wages, and other losses.
Economic Damages
Economic damages are damages recovered due to a loss of financial security due to the accident. Some of the economic damages in your premises liability case include:
Medical expenses

Medical devices

Physical and occupational therapy

Lost income
To determine your future economic damages, your attorney will often rely on a medical expert to calculate how much your ongoing care will cost. Furthermore, an economist may be needed to calculate lost earning potential over a certain amount of time. This is why it's critical to hire your Olympia, WA premises liability lawyer, as we have the resources available to hire these experts and get you the most compensation for your claim.
Some of your future economic damages include:
Cost of ongoing care

Future lost earnings and earning potential

Funds to pay for services that you can no longer take care of yourself
We know that navigating the insurance and legal system can be difficult, so it's best to rely on Van Law Firm. We will focus on your case while you focus on your recovery.
Non-Economic Damages
Non-economic damages include monetary awards for pain and suffering resulting from the injury. Emotional distress and loss of companionship are also common non-economic damages that could be awarded.
An accident can cause significant physical and emotional pain. For example, if you were injured in a slip and fall, you could receive compensation for the pain you endured during and after the accident. In another example, if your mobility is limited, you might not be able to enjoy life as you once did. This could cause emotional trauma.
For a free legal consultation with a premises liability lawyer serving Olympia, call (725) 900-9000
Our Attorneys Can Handle Your Entire Premises Liability Case
You shouldn't have to deal with the stress of a legal case while you're recovering from your injuries. Let a premises liability lawyer in Olympia, WA handle your case for you. We can:
Investigate and gather evidence of the accident

Communicate with all parties in the case for you

Handle all necessary paperwork in the case

Negotiate with the liable party's representatives

Litigate on your behalf at trial, if necessary

Protect your rights under Washington law
Our goal is to seek the maximum compensation you deserve based on the facts of your case. We want you to get the funds you need to heal and recover.
Olympia Premises Liability Lawyer Near Me (725) 900-9000
What Are Premises Liability Cases in Olympia, WA?
A premises liability case is when someone is injured due to the negligence of a property owner. These are some of the most common types of premises liability cases:
Slip and Fall
This is one of the most common types of premises liability cases. When you slip and fall due to the negligence of a property owner, whether residential or commercial, you could file a premises liability case against them. Although it might seem minor, slip and fall cases result in life-altering injuries, depending on the severity of the fall. For example, if you are in a store and slip and fall due to a wet floor, this could be grounds for a premises liability suit.
Improper Maintenance
Improper maintenance is another common type of premises liability suit and is present when the property owner fails to maintain their premises to a reasonable standard. For example, if they fail to remove snow and ice from their property after a storm, this is a negligent action and could lead to serious injury.
Accidents at Construction Sites
Construction site accidents often result in serious injury, and various parties are often held liable. Construction sites must be secured at all times and pose no danger to the public. However, this is only sometimes the case.
Toxic Exposure
Workers might be exposed to toxic chemicals on the job that could result in illness or injury. Serious injuries could also occur in buildings with lead pipes or paint, which is extremely toxic. In this case, the property owner could be held liable for the lack of safety and failure to maintain the premises to a reasonable standard.
Dog Bites
Many businesses, such as restaurants, are becoming more dog friendly around Olympia and the surrounding areas. Although this might seem beneficial for many, almost any dog can bite when stressed, which is common when dogs are among many people and other animals.
We may be able to show that the dog owner bears liability for your injuries. We can gather eyewitness statements, surveillance camera footage or video of the scene, past records of the dog's aggression, or other important records to show liability.
Click to contact our Olympia Personal Injury Lawyers today
What if I've Been Injured on Someone's Property in Olympia, WA?
Depending on the severity of the injury, it can be extremely traumatizing to experience injury due to someone else's negligence. However, you must receive medical attention immediately. Some of your injuries might not appear until a few days after the incident. Therefore, it's critical to seek help from a professional right away.
Get Medical Attention
It's critical to seek medical attention even if you're not concerned or feel that the injuries are not serious. Receiving medical attention can serve as critical evidence when proving your case and could make a difference when receiving compensation. You should also take pictures of the scene. Include shots of any type of obstruction that you believe caused your injury.
Make a Police Report
In the event that you've gotten injured on a commercial property, you should call the police to create a report, if you're physically able to do so. They will be able to record all the details of the accident scene and exactly what took place. The police report could serve as crucial evidence when proving your case.
Contact a Law Firm
Once you've received medical attention and filed a police report, the next step is to get in touch with your Olympia, WA premises liability lawyer at Van Law Firm. We will examine your claim and walk you through the next steps. As your injury attorney, we will put together evidence, get witness statements, and work to negotiate with the insurance companies to get the compensation that you deserve.
Complete a Free Case Evaluation form now
Contact Van Law Firm Today for a Free Case Review and to Get Started
If you were the victim of a property owner's negligence, contact your Olympia, WA premises liability lawyer today. Get a free consultation with Van Law Firm to begin assembling your case and working towards getting you the monetary rewards to which you're entitled.
Client Testimonials
These guys are amazing. Helped me throughout the process. Always there when I need help. Inititailly called a law firm (the one that has lots of ads on the radio), but they declined my case. Van Law Firm accepted my case without a second thought! Kudos to Daniel, my case manager, and Amanda who expedited my payment process. Highly recommended.
Milby Mags
Got in an accident at the beginning of the year and they have been awesome, especially with it being my first accident and me being like this. They have been very communicated, stayed in contact with me the whole time, giving me updates when there were any and even when there weren't and answered any question I had. I would recommend them to anyone. Everyone I have talked to there has been very friendly. I would give them a 10 out of 10.
Ethan Gullet
They made sure that my insurance company covered what I paid for them to which included the gap for my car that was totaled. My medical costs were taken care of and reduced substantially so I was able to get more on my settlement. My case manager, Will Garcia, was always helpful in assisting me and answering any questions I had. They really did an amazing job with my case. I would definitely recommend them to anyone in need of this type of legal help. Most lawyers do not help you with the recovery of the car and rental etc. They are amazing.
Teresa Cuthbertson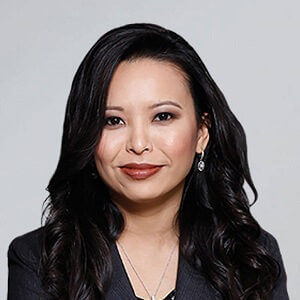 Have you been injured? We can help.
Fill out the form below, and we will get back to you very soon.