Zantac Class Action Lawsuit
Medical researchers and scientists continue to present more evidence regarding extremely high levels of the cancer-inducing chemical N-nitrosodimethylamine (NDMA) found in samples of the popular antacid drug known as Zantac. As a result, the FDA has formally issued a recall of all Zantac products from the US market, effective April 1st, 2020.
Those who have used Zantac and have subsequently been subjected to unforeseen complications are being encouraged to come forward at this time. At Van Law Firm, our staff of Olympia Zantac attorneys is now accepting cases for defective drug, personal injury, and wrongful death claims.
For a free legal consultation with a zantac lawyer serving Olympia, call (725) 900-9000
What is Zantac and Why is it Being Recalled?
Originally approved in 1983, Zantac (ranitidine hydrochloride) is one the most widely-prescribed medications for gastrointestinal ailments, such as heartburn, acid reflux, stomach ulcers,and more. Due to its long lifespan and a bevy of generic options, it is assumed that hundreds of thousands if not millions of patients have been exposed to Zantac in some form.
It's been discovered that the problem behind the hazardous levels of NDMA in Zantac lies within the drug's active ingredient, ranitidine. In most cases where drugs have been tainted with NDMA, the cause was traced back to manufacturing or storage error. However, in the case of Zantac, the ranitidine chemical degrades and erodes over time, and the leftover pieces then combine to form NDMA, and the process begins again. In other words, it's prepackaged and doesn't need outside factors to form. Zantac studies have netted thousands of nanograms of NDMA per dose, which is a far cry from the FDA's daily intake limit of just 96 nanograms.
Let us evaluate your situation and determine the best path to take to help you achieve your goals. Give our injury attorneys a call today at 702-529-1011.
Olympia Zantac Lawyer Near Me (725) 900-9000
Possible Risks of Zantac
NDMA is classified as a Group 2A carcinogen– this indicates that the substance is "probably carcinogenic to humans" based off of a combination of patient studies, lab reviews, and animal testing. When NDMA enters the body, it can adversely affect any of the different bodily systems. As such, plaintiffs in Zantac lawsuits have identified the following forms of cancer:
Bladder cancer
Brain cancer
Breast cancer
Esophageal/nasal/throat cancer
Kidney cancer
Liver cancer
Lung cancer (in non-smokers)
Pancreatic cancer
Prostate cancer
Stomach cancer
Testicular cancer
Thyroid cancer
Uterine cancer
Click to contact our Olympia Personal Injury Lawyers today
Zantac Litigation and Guidelines
Longtime proponents of Zantac and their families may wish to proceed with legal action after experiencing hardships as a result of NDMA overexposure. Individuals in the Olympia area who are contemplating filing a claim should consider amassing the following information:
Documented use history: The basis of any Zantac claim is a proven history of actually using the drug for an extended period of time– plaintiffs should be prepared to document at least six months of use prior to filing.
Subsequent injuries: The next step in arguing your case would involve proving that you were injured as a result of taking the drug– typically, this would mean a diagnosis from a medical professional of one the forms of cancer listed above. Potential plaintiffs should be aware that certain pre-existing conditions have been deemed as disqualifying: these include hepatitis B and C, achalasia, and H. pylori.
Extent of damages: The final portion of a successful claim is a presentation of damages, meaning all of the ways in which you've been affected by your injuries. This will usually center around the medical expenses you've incurred and any damages to your future earnings.
It must also be noted that any individuals who reside in or primarily took Zantac in the following places have also been deemed ineligible: Michigan, Kentucky, Louisiana, Tennessee, and Puerto Rico.
No obligation consultations are always free.
Let us help you!

Call Now: (702) 529-1011

We are available 24/7
Complete a Free Case Evaluation form now
Olympia Zantac Attorneys
If you or a loved one have been diagnosed with one of the aforementioned forms of cancer as a result of extended Zantac use, the knowledgeable team of Olympia Zantac attorneys at Van Law Firm can help you.
Call our location nearest you today to get your case started with a free and confidential consultation. We are available to assist around the clock, so don't hesitate– call now.
Client Testimonials
These guys are amazing. Helped me throughout the process. Always there when I need help. Inititailly called a law firm (the one that has lots of ads on the radio), but they declined my case. Van Law Firm accepted my case without a second thought! Kudos to Daniel, my case manager, and Amanda who expedited my payment process. Highly recommended.
Milby Mags
Got in an accident at the beginning of the year and they have been awesome, especially with it being my first accident and me being like this. They have been very communicated, stayed in contact with me the whole time, giving me updates when there were any and even when there weren't and answered any question I had. I would recommend them to anyone. Everyone I have talked to there has been very friendly. I would give them a 10 out of 10.
Ethan Gullet
They made sure that my insurance company covered what I paid for them to which included the gap for my car that was totaled. My medical costs were taken care of and reduced substantially so I was able to get more on my settlement. My case manager, Will Garcia, was always helpful in assisting me and answering any questions I had. They really did an amazing job with my case. I would definitely recommend them to anyone in need of this type of legal help. Most lawyers do not help you with the recovery of the car and rental etc. They are amazing.
Teresa Cuthbertson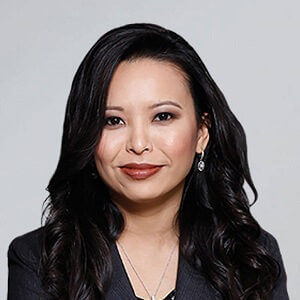 Have you been injured? We can help.
Fill out the form below, and we will get back to you very soon.