Are You or a Loved One Suffering from Cancer in Hawaii and Taken Zantac in the Past?
Each passing year brings forth more evidence regarding the link between Zantac, the popular antacid medication, and the carcinogenic chemical known as NDMA. On April 21st, 2020, the FDA officially recalled all Zantac products from the US market, including Hawaii.
That being said, Zantac users who have been diagnosed with cancer or other serious conditions since taking the drug should consider filing a claim. The team of Hawaii Zantac lawyers at Van Law Firm are currently accepting cases, in order to hold the drug's manufacturers and distributors accountable for their greedy and negligent actions.
What is Zantac?
Zantac is an extremely popular medication that is prescribed for various gastrointestinal issues. It's been widely used since the 1980s and there are multiple generic options available, but it wasn't until recently that patients realized just how harmful the drug can be.
Ranitidine is the active ingredient in prescription Zantac as well as over-the-counter generic options. Scientists have determined that ranitidine molecules decompose over time, resulting in astronomical levels of NDMA. A 2019 study published by Valisure Pharmacy asserted that one tablet of Zantac can contain amounts of NDMA that are over 30,000 times greater than the FDA's daily limit.
No obligation consultations are always free.
Let us help you!

Call Now: (702) 529-1011

We are available 24/7
For a free legal consultation with a Personal Injury lawyer serving Hawaii, call (725) 900-9000
Side Effects of Zantac
All respected health organizations around the world have classified NDMA as human carcinogen, and a result, the following ailments have been reported in Hawaii Zantac lawsuits:
Bladder cancer
Brain cancer
Breast cancer
Esophageal/nasal/throat cancer
Kidney cancer
Liver cancer
Lung cancer (in non-smokers)
Pancreatic cancer
Prostate cancer
Stomach cancer
Testicular cancer
Thyroid cancer
Uterine cancer
Hawaii Zantac Lawyer Near Me (725) 900-9000
Zantac Lawsuits in Hawaii
Users of Zantac as well as other ranitidine medications may wish to bring forth a lawsuit after being subjected to unwanted complications from NDMA exposure. Any individuals who are attempting to build a strong case should consider compiling the following information:
History of Zantac use:
This is the basis for any potential claim– parties must be able to prove extended Zantac use (usually one year or more).
Proven cancer diagnosis after taking Zantac:
The diagnosis must come after the documented Zantac use in order to best present a claim.
Provable relationship between cancer diagnosis and Zantac use:
There must be an arguable correlation between the two, and this can be done in multiple ways such as testimony or review of records.
Click to contact our personal injury lawyers today
Hawaii Zantac Attorneys
If you or a loved one has a history of taking Zantac or other ranitidine medications and has recently been diagnosed with cancer or other ailments, the Hawaii Zantac attorneys at Van Law Firm can assist you towards getting the compensation you deserve.
With millions of dollars in settlements won for our clients, we have a proven track record or top-notch experience and excellent service. Call the office nearest you today to get your case started.
Client Testimonials
These guys are amazing. Helped me throughout the process. Always there when I need help. Inititailly called a law firm (the one that has lots of ads on the radio), but they declined my case. Van Law Firm accepted my case without a second thought! Kudos to Daniel, my case manager, and Amanda who expedited my payment process. Highly recommended.
Milby Mags
Got in an accident at the beginning of the year and they have been awesome, especially with it being my first accident and me being like this. They have been very communicated, stayed in contact with me the whole time, giving me updates when there were any and even when there weren't and answered any question I had. I would recommend them to anyone. Everyone I have talked to there has been very friendly. I would give them a 10 out of 10.
Ethan Gullet
They made sure that my insurance company covered what I paid for them to which included the gap for my car that was totaled. My medical costs were taken care of and reduced substantially so I was able to get more on my settlement. My case manager, Will Garcia, was always helpful in assisting me and answering any questions I had. They really did an amazing job with my case. I would definitely recommend them to anyone in need of this type of legal help. Most lawyers do not help you with the recovery of the car and rental etc. They are amazing.
Teresa Cuthbertson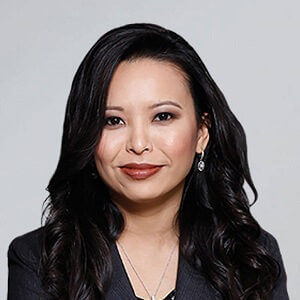 Have you been injured? We can help.
Fill out the form below, and we will get back to you very soon.