Are You a Cancer Patient in Las Vegas that Has Taken Zantac in the Past?
As time goes on, more evidence continues to emerge regarding the link between the popular antacid drug Zantac (ranitidine hydrochloride) and the cancer-causing chemical known as NDMA. As of April 2020, the FDA has requested that all Zantac products be removed from US markets, including Las Vegas.
Those who have a history of taking Zantac and have since been diagnosed with cancer or other conditions are being encouraged to come forward at this time. The knowledgeable team of Las Vegas Zantac attorneys at Van Law Firm is now accepting clients for personal injury and wrongful death cases, so that the unethical actions of the drug's manufacturers do not go unpunished.
For a free legal consultation with a zantac lawyer serving Las Vegas, call (725) 900-9000
What Is Zantac?
Zantac (ranitidine hydrochloride) is one of the most common prescription medications used for gastrointestinal issues, such as heartburn, stomach ulcers, acid reflux, sour stomach, and gastroesophageal reflux disease or GERD. Because it has been on the market since the 1980s, it is estimated that hundreds of thousands of patients have been prescribed Zantac up to this point.
Ranitidine medicines have been used to treat peptic ulcer disease, gastritis, and duodenitis, but also to prevent ulcers before surgery. It is available in both over-the-counter and prescription forms.
The active ingredient in Zantac is ranitidine, which works by blocking histamine receptors in the stomach lining. This helps reduce the amount of acid produced when food enters the digestive tract.
Las Vegas Zantac Lawyer Near Me (725) 900-9000
How does Zantac Work?
When you take Zantac, your body absorbs the medication through your stomach wall into your bloodstream. From there, it travels throughout your entire body via the blood stream. Once it reaches its destination, the medication binds to specific proteins called H2 receptors, which are found in many different parts of the body.
These receptors help regulate certain functions within the body, like regulating the release of hormones, maintaining normal cell growth, and helping the immune system function properly.
In addition to these effects, Zantac can also affect the way the brain processes information. When the medication binds to the H2 receptor, it may cause changes in how the brain responds to signals sent from the stomach.
Researchers have discovered that Zantac's active ingredient, ranitidine, is inherently unstable, and breaks down over time. The byproduct of this breakdown is deadly levels of NDMA, a potent carcinogen. A study conducted by Valisure Pharmacy in 2019 yielded 3 million nanograms of NDMA in one tablet of Zantac, which is over 30,000 times greater than the FDA's recommended daily limit.
Click to contact our America's Zantac Lawyers today
Side Effects of Zantac
Reputable health organizations have all classified NDMA as a human carcinogen. Plaintiffs in Las Vegas Zantac lawsuits have cited the following side effects and types of cancer including, but not limited to:
Bladder cancer

Brain cancer

Breast cancer

Esophageal Cancer

Nasal Cancer

Throat cancer

Kidney cancer

Liver cancer

Lung cancer (in non-smokers)

Ovarian Cancer

Pancreatic cancer

Prostate cancer

Stomach cancer

Testicular cancer

Thyroid cancer

Uterine cancer
Complete a Free Case Evaluation form now
What Are the Symptoms of Zantac Side Effects?
If you've been taking Zantac, you may experience any of the following symptoms:
Abdominal pain

Anxiety

Constipation

Diarrhea

Headaches

Heartburn

Irritability

Muscle cramps

Night sweats

Nausea

Vomiting

Weight loss

Other signs
The medical records of those who have taken Zantac show that they were also prescribed other drugs that can cause cancer, like NSAIDs, statins, and antidepressants. These include:
Celecoxib (Celebrex)

Cimetidine (Tagamet)

Fluoxetine (Prozac)

Ibuprofen (Advil, Motrin)

Ketoprofen (Orudis)

Lansoprazole (Prevacid)

Mefenamic Acid (Motrin IB)

Naproxen (Aleve)

Paracetamol (Panadol)

Ranitidine (Zantac)

Sulindac (Clinoril)

Statins (Atorvastatin, Lipitor, Pravachol)

Tamoxifen (Nolvadex)
Millions purchased the Zantac and its generic ranitidine over-the-counter equivalents without knowing about the potential dangers associated with them. If you believe you have suffered from Zantac side effects, please contact us today so we can help you seek justice.
Zantac Lawsuits in Las Vegas
The makers of Zantac have been accused of failing to warn consumers about the dangers of NDMA, despite knowing about them and it being a cancer risk for years. In fact, the FDA was aware of these risks back in 1999, but did nothing until 2007.
In addition to the FDA's inaction, the pharmaceutical company GlaxoSmithKline (GSK), the manufacturer of Zantac, also failed to properly test its product before releasing it onto the market. GSK knew that ranitidine broke down into NDMA, yet they never bothered to conduct any testing to ensure that their product would not cause harm.
In 2016, the FDA finally banned Zantac from the market after discovering that it contained dangerously high levels of NDMA. However, the ban only applies to those who have already taken Zantac. Those who took Zantac prior to the ban still have access to the medication.
As of May 2018, GSK had voluntarily recalled Zantac products worldwide after discovering that ranitidine was breaking down into NDMA. This voluntary recall was prompted by the FDA's request for additional safety studies. A Zantac mandatory recall is expected to be announced soon.
Unfortunately, the FDA's request came too late for many people who were already suffering from serious medical problems caused by NDMA. Many of those affected by the recalls have filed claims against GSK under the Federal Tort Claims Act, which allows victims of negligence to file suit against the government.
Drug manufacturer Boehringer Inglheim Pharmaceuticals Inc., the maker of Prilosec OTC, has also been named in numerous lawsuits related to NDMA contamination. According to the U.S. Food & Drug Administration, Boehringer Ingelheim failed to adequately test its drug before putting it on the market.
According to the FDA sufficient evidence was found that Boehringer Ingelheim Pharmaceuticals knew that Prilosec could break down into NDMA, but they chose to ignore the potential danger or put out proper public safety warnings. As a result, the FDA issued a warning letter to the company in 2012, stating that there was "a reasonable probability" that the drug posed a significant or unreasonable risk of illness or injury.
However, the FDA did not take action until 2017 when it ordered Boehringer to suspend sales of Prilosec. The FDA stated that Boehringer's failure to address the issue sooner put patients at risk.
Then, in 2022 the Plaintiffs revealed that their expert witnesses could not establish a link between Zantac and a number of cancers including brain cancer, testicular cancer, colorectal cancer, prostate cancer, breast cancer, ovarian cancer, and lung cancer.
NDMA Causes Cancer
There is no doubt that NDMA causes cancer. It can be found in the urine of almost all humans, as well as animals. It is known to cause cancer in rats, mice, dogs, cats, monkeys, and even some types of fish.
NDMA is an extremely toxic compound that causes DNA damage and cell mutations. It is believed that NDMA is responsible for causing many different cancers, including breast cancer, colon cancer, lung cancer, liver cancer, pancreatic cancer, prostate cancer, and thyroid cancer.
Scientific evidence shows that NDMA is more toxic than other carcinogens like benzene, formaldehyde, arsenic, and DDT. The National Toxicology Program (NTP) has classified NDMA as a Group 2B Carcinogen, meaning that it is probably carcinogenic to humans.
According to the National Institutes of Health, "NDMA is formed during the breakdown of the medication ranitidine." This occurs because the chemical structure of ranitidine is very similar to that of amines, which are naturally occurring chemicals found in our bodies. When these two compounds combine, they form NDMA.
The U.S. Food & Drug Administration states there is no safe level of exposure to NDMA. Even low doses of the substance can cause serious health problems.
Studies indicate that NDMA may be responsible for up to 30% of human bladder cancer cases.
A study published in the Journal of Environmental Health in 2014 showed that NDMA exposure increases the risk of developing bladder cancer by 1.5 times.
A 2013 study published in the journal Environmental Research found that NDMA exposure increased the risk of developing kidney cancer by 3.6 times.
In 2015, researchers reported that NDMA exposure significantly increased the risk of developing non-Hodgkin lymphoma by 4.7 times.
Bellwether Test Trials
In 2009, the first bellwether trial began in New Jersey. This case involved a group of plaintiffs who claimed that they had developed cancer after taking Zantac.
This lawsuit was brought by the law firm of Bernstein Liebhard LLP. They represented over 100 clients who claimed that they suffered from various forms of cancer.
Their lawyers alleged that the pharmaceutical companies knew about the dangers of NDMA, but didn't warn consumers.
They said that the manufacturers should have taken steps to prevent people from being exposed to this chemical.
Their lawyers argued that the defendants were negligent because they failed to properly test the drugs and provide adequate warnings.
The attorneys also accused the pharmaceutical companies of fraudulently marketing their products.
After years of litigation, the jury awarded $4 billion to the plaintiffs. However, the judge reduced the award to $2.3 billion.
Aftermath
In 2016, the Supreme Court upheld the verdict against the pharmaceutical companies.
In 2018, the pharmaceutical companies agreed to pay an additional $1.8 billion to settle claims related to the lawsuits.
The settlement included $400 million to the state of New Jersey and $800 million to the federal government. The money will go towards compensating victims of the drug makers' negligence.
Zantac Lawsuits in Las Vegas
Zantac Lawsuits in Las Vegas Zantac users who have been subjected to unforeseen complications may be understandably upset, and wish to file either a lawsuit in the form of either a personal injury or wrongful death claim.
Any parties in the Las Vegas area who wish to bring forth a claim should attempt to gather the following information. This could include past prescriptions or receipts. Typically, extended use (a year or longer) is better for arguing a case. We can review your medical records we will help show proof of cancer diagnosis after using Zantac.
In order to best show causation, the diagnosis should occur after taking Zantac, not before.
Viable relationship between Zantac use and cancer diagnosis:
The most important aspect of a Zantac lawsuit is the correlation between ranitidine ingestion and secondary complications.
Zantac Lawsuit Eligibility and Criteria
If you were prescribed Zantac and developed cancer or another condition due to NDMA exposure, then you may be eligible to file a lawsuit against the manufacturer of Zantec. You must meet certain criteria to qualify for compensation under Nevada law. These include:
You must have been diagnosed with cancer or another medical condition caused by NDMA exposure.
Your doctor must have prescribed Zantac to treat your condition.
Your injury must have occurred within two years of when you first started taking Zantac.
NDMA Exposure Caused Injury
To prove that Zantac caused your injuries, you will need to show that there is a direct link between the drug and your illness. This means that you must demonstrate that Zantac played a role in causing your cancer or other medical conditions. It does not matter whether you believe Zantac was responsible for your cancer or not. If you can prove that Zantac was the reason why you got sick, then you are entitled to compensation.
How Much Can I Receive?
Under Nevada law, victims of defective drugs like Zantac can receive up to $10 million per person. This amount is subject to change depending on how much money the state has available. The more people who join together to sue, the larger the award.
Zantac Cancer Lawsuits in Las Vegas – Who Should File?
There are many different ways to pursue a claim for damages. Some plaintiffs choose to go through an attorney while others decide to represent themselves. Whichever route you take, it is important to consult with an experienced personal injury lawyer if you want to maximize your chances of receiving a large settlement.
A skilled personal injury attorney at our firm can help you determine which legal strategy is best suited to your case and how to best navigate the litigation process. We have recovered millions of dollars for clients throughout Southern Nevada. Contact us today for a free consultation.
When Will the Zantac Lawsuit Settle?
The length of time it takes to resolve a product liability lawsuit depends on several factors including the complexity of the case, the number of defendants involved, and the size of any potential recovery. In general, however, most cases settle out of court within six months. Mass tort class action lawsuits with thousands of plaintiffs often take longer than this.
Contact Us Today!
For more information about filing a Zantac lawsuit, contact our office today. Our attorneys work closely with injured patients to ensure they get the maximum possible compensation for their pain and suffering. To learn more about filing a Zantec lawsuit, call (702) 597-1000 or complete our online form.
Zantac Multidistrict Litigation Attorneys
Zantac Multidistrict Litigation (MDL) is a federal procedure where multiple related lawsuits are consolidated into one trial. When this occurs, all parties involved are required to share discovery materials and participate in joint pretrial proceedings. MDLs are used to streamline complex litigation involving numerous claims. For example, if you were exposed to asbestos, you could potentially be included in hundreds of similar lawsuits filed across the country. By consolidating these actions into one trial, we can save you time and money by avoiding duplicative discovery and motions practice.
Las Vegas Zantac Attorneys
If you or someone you know has been exposed or has suffered serious injuries due to Zantac and has since been diagnosed with cancer or other serious conditions, the dedicated team of Las Vegas Zantac lawsuit lawyers at Van Law Firm can help.
So far, our lawyers have a proven record of success and have obtained millions of dollars in settlements for our clients in the Las Vegas area. Call our Nevada office right away if you feel you may be eligible for a Zantac lawsuit.
We will provide a free consultation about your legal options. We will take fast and decisive legal action to help you recover compensation for your medical bills, lost wages, pain and suffering, and emotional distress. Call us today.
Client Testimonials
These guys are amazing. Helped me throughout the process. Always there when I need help. Inititailly called a law firm (the one that has lots of ads on the radio), but they declined my case. Van Law Firm accepted my case without a second thought! Kudos to Daniel, my case manager, and Amanda who expedited my payment process. Highly recommended.
Milby Mags
Got in an accident at the beginning of the year and they have been awesome, especially with it being my first accident and me being like this. They have been very communicated, stayed in contact with me the whole time, giving me updates when there were any and even when there weren't and answered any question I had. I would recommend them to anyone. Everyone I have talked to there has been very friendly. I would give them a 10 out of 10.
Ethan Gullet
They made sure that my insurance company covered what I paid for them to which included the gap for my car that was totaled. My medical costs were taken care of and reduced substantially so I was able to get more on my settlement. My case manager, Will Garcia, was always helpful in assisting me and answering any questions I had. They really did an amazing job with my case. I would definitely recommend them to anyone in need of this type of legal help. Most lawyers do not help you with the recovery of the car and rental etc. They are amazing.
Teresa Cuthbertson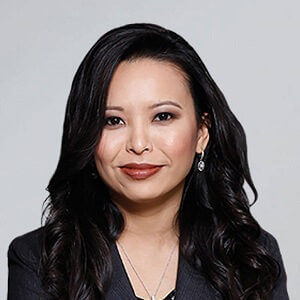 Have you been injured? We can help.
Fill out the form below, and we will get back to you very soon.