If you have sustained an injury at a Las Vegas hotel, you might be owed compensation. Hotel owners and operators have a duty to protect the public from harm, and any failure in that duty could result in a viable case. A premises liability lawyer from our firm could help you hold these negligent parties accountable. 
The prospect of a legal battle with a Las Vegas hotel might seem daunting to some people. It is important to understand that facing these challenges can be simplified by working with experienced legal counsel. Reach out to our Las Vegas hotel injury lawyer today to learn more. 
What Is a Hotel Injury Case Worth?
For most people who suffer an injury at a hotel, their first thought after seeking medical treatment is "what is my case worth?" The financial costs of recovering from a serious injury can be overwhelming, and it is only fair that this burden is shared with the negligent party. 
It is important to understand that no one can predict with certainty the value of your case. Every case is different, and many different factors can impact the outcome. The severity of your injuries and how you received them will greatly influence how much compensation you can pursue.
However, we could review all of the facts and advise you on the types of damages you could recover. This could paint a clear picture of what your case might be worth if you are ultimately successful. While we cannot guarantee success, we can promise to do everything in our power to secure compensation for your damages. 
Some of the damages available in these cases include: 
Medical Bills
Seeking compensation for the cost of medical care is common following a hotel accident. From hospital transportation to emergency surgery, the cost of this care could be recouped through a lawsuit against the hotel. 
Pain and Suffering
Physical injuries frequently involve serious, debilitating pain. Pain that results directly from the negligent acts of a hotel owner or operator could result in financial compensation. It is not always easy to put a dollar amount on someone's pain, but your attorney could explain how it has impacted your life. 
Lost Wages
If you are too hurt to return to work following a hotel accident, it could have a negative impact on your financial situation. Often, finances are already tight due to medical bills and other related expenses. Replacing those lost wages might be possible through legal action. 
Diminished Future Earnings
Replacing wages lost during your recovery is only one of the ways a personal injury lawsuit could help with your financial position. Another way is to seek damages based on your diminished future earnings. Serious injuries can result in permanent disability. If you are able to return to work but your disability limits the tasks you can perform, you might be limited to lower-paying positions. You could be awarded compensation for your diminished future earnings. 
For a free legal consultation with a hotel injury lawyer serving Las Vegas, call (725) 900-9000
How do Accidents Happen in Hotels?
From slip and falls to drowning accidents, there are many ways an injury can occur on the premises of a hotel. In Las Vegas, hotels are often large, sprawling buildings that offer a wide range of amenities. This can also lead to a wide variety of potential injuries. Some examples include:
Swimming Pool Accidents
Swimming pools are a common presence in hotels. They are also frequently the cause of serious injuries. From head trauma to drowning, countless people are hurt in these accidents. When the hotel fails in its duty to protect the public from swimming pool accidents, it could be liable. 
Falls
Arguably the most common type of accident in a hotel setting is a slip and fall. There are countless potential fall hazards, from spilled beverages to worn carpets. The floors of these hotels are often slick surfaces, increasing the chances of an accident. 
Negligent Security
Hotel owners and operators also have a duty to prevent criminal activity on their premises. This could include taking steps to prevent crime from happening while also warning guests of specific risks. If you are injured in a criminal act on hotel property, you might have a viable negligent security claim. 
Las Vegas Hotel Injury Lawyer Near Me (725) 900-9000
Who Is at Fault?
One of the primary questions your attorney will seek an answer to is "who caused your accident?" For you to secure financial compensation for your injuries, you will need to be able to establish that another party was negligent. 
Often, the blame for these accidents falls at the feet of the owner or operator of the casino. These parties have an obligation to take reasonable steps to protect the public from dangerous hazards on the premises of a casino. When these companies fail to act reasonably, they could face liability for any injuries that occur.  
Not every accident within the confines of a hotel will result in a viable case for compensation against the facility. A plaintiff must be able to show that their injury resulted from a preventable hazard on hotel grounds. What's more, there must be evidence that hotel employees knew or should have known about the hazard but failed to act. 
Whether or not the steps hotel management took to address a dangerous hazard is a question for a jury. For example, it might not be enough to put up a single wet floor sign to notify the public of a major fall hazard caused by leaking pipes. Your attorney could make the case these efforts were not reasonable. 
Click to contact our Hotel Injury Lawyers today
You Could Recover Damages Following a Hotel Accident
You have the right to hold a negligent hotel owner or operator accountable after an injury on their premises. If successful, you could secure compensation based on financial, physical, and emotional losses. 
The attorneys at Van Law know how to hold negligent hotel owners accountable. If you are ready to pursue justice, our team is here to help. Reach out to a Las Vegas hotel injury lawyer as soon as possible for your free consultation.
Client Testimonials
These guys are amazing. Helped me throughout the process. Always there when I need help. Inititailly called a law firm (the one that has lots of ads on the radio), but they declined my case. Van Law Firm accepted my case without a second thought! Kudos to Daniel, my case manager, and Amanda who expedited my payment process. Highly recommended.
Milby Mags
Got in an accident at the beginning of the year and they have been awesome, especially with it being my first accident and me being like this. They have been very communicated, stayed in contact with me the whole time, giving me updates when there were any and even when there weren't and answered any question I had. I would recommend them to anyone. Everyone I have talked to there has been very friendly. I would give them a 10 out of 10.
Ethan Gullet
They made sure that my insurance company covered what I paid for them to which included the gap for my car that was totaled. My medical costs were taken care of and reduced substantially so I was able to get more on my settlement. My case manager, Will Garcia, was always helpful in assisting me and answering any questions I had. They really did an amazing job with my case. I would definitely recommend them to anyone in need of this type of legal help. Most lawyers do not help you with the recovery of the car and rental etc. They are amazing.
Teresa Cuthbertson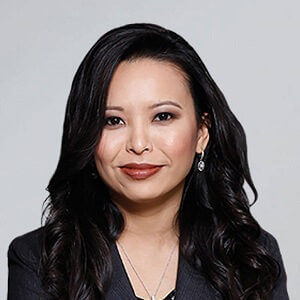 Have you been injured? We can help.
Fill out the form below, and we will get back to you very soon.