No one ever expects to suffer life-threatening or critical injuries while on vacation or staying at a motel, hotel, Airbnb, or any other short-term rental. However, when these injuries occur, it is crucial to get an experienced hotel injury lawyer to help you recover the compensation you deserve.
Van Lawis here to help you hold the facility and other liable parties accountable for their negligent actions. If you hire a premises liability lawyerfrom our team, you can rest easier knowing Van Law handles every legal detail of your case.
Types of Hotel Accidents
Countless accidents can happen at hotels and other short-term rental facilities. However, some types of incidents occur more frequently than others. Some of these could include the following:
Motor vehicle accidents

Parking lot accidents

Stair and ladder accidents

Escalator and elevator accidents

Hot tub or pool drownings

Food poisoning

Slip and fall accidents

Product malfunctions
Types of Recoverable Damages
After suffering a devastating hotel injury, you have the right to compensation for your damages. Pursuing your case may be challenging, but when you have a legal professional on your side, you can fight for justice.
You are entitled to a total recovery of your damages. This does not only include easy-to-calculate monetary damages such as your medical bills and lost wages, either. You have the right to be repaid for less tangible financial and non-financial losses as well, some of which could include:
Reduced earning capacity

Diminished quality of life

Loss of guidance and support

Loss of love and companionship

Loss of advice and society

Mental anguish

Psychological distress

Physical pain and suffering

Feelings of embarrassment, indignity, fear, shock, shame, or apprehension

Disfiguring skin scars

Loss of employee benefits, including paid time off, vacation time, retirement contributions, and employer-provided health insurance
You can learn how much your hotel accident claim is worth when you go over your damages in detail with your personal injury attorney at Van Law.
You Can Rely on Van Law
After a traumatic experience like a hotel accident, you need a legal advocate you can trust and rely on. When you choose Van Law to take on your premises liability claim, you can breathe easier knowing we handle every element of your legal case. This might include:
Conducting an in-depth investigation into how the accident occurred

Identifying liable parties and witnesses to depose or testify

Gathering valuable supporting evidence against the hotel facility or other responsible parties

Filing insurance claims and negotiating with insurance adjusters

Accounting for damages and calculating the value of your lawsuit

Preparing to file a formal civil suit against the responsible parties if insurance is insufficient
Client Reviews for Our Hotel Accident Lawyers at Van Law
Client testimonialsare one of the best ways to determine how a potential law firm's former clients felt about their legal representation. You can check out some of our most notable reviews below and contact our team to schedule a free consultation so you can find out what is next for your hotel injury claim:
"In December I had a car accident and I approached the attorneys at Van Law Firm and they had the best care with me from day one. Especially my case is handled by Norma, she always spoke to me honestly and clearly and I felt very comfortable with her."
– Diego Martínez Rojas
"I want to thank Van Law Firm for the hard work and dedication they put into my case. My case manager Norma was great and explained everything in detail and answered any questions I had."
-Darla Storm
"My experience with this firm was great. I worked with Yesenia who kept me updated every step of the way and answered questions I had and there was a lot. Helped make sure my daughter was included as well."
-Mary Turner
What Does It Cost to Hire a Hotel Injury Attorney?
Hiring a lawyer does not need to be intimidating. Although you may be struggling to cope financially, the great thing about working with Van Law's hotel accident lawyers is the ability to hire an attorney without putting down a retainer. We always work with hotel accident victims on contingency agreements.
This way, you are not putting your compensation on the line as you attempt to build a claim against the liable party. We will cover deposition costs, court filing fees, the costs of hiring experts to testify, and any other expenses that come up as we build your case. We only collect a percentage of your settlement or award to cover our attorney's fees after a successful outcome. Otherwise, you owe us nothing.
Liability in Hotel Accident Claims
It is easier to say who is responsible for causing your hotel accident or compensating you for your damages after reviewing your case's specific details. The type of accident you were involved in can play a part in establishing fault.
In many cases, the hotel, property owner, or other parties responsible for ensuring a guest's safety can be sued. You can find out more about which parties should be held accountable for your losses once your lawyer has had a chance to examine your accident further.
Statute of Limitations for Hotel Injury Insurance Claims and Lawsuits
You must file your hotel injury lawsuit and insurance claims before time runs out. Unfortunately, every state has a strict statute of limitations for a personal injury lawsuit. If your claim is not filed before this deadline, the local civil courts can refuse to hear your case.
Additionally, if you file a claim with the insurance company, they may have additional deadlines to follow. You might have as few as 30 days from the accident date to file your insurance claim in some circumstances. If this happens, the insurer may be able to deny you the compensation you might have otherwise deserved.
Get Help From a Hotel Accident Lawyer Today
Although pursuing a case against a major hotel or another short-term rental can seem overwhelming, when you have the right legal advocate, you can demand justice and total compensation for your suffering.
Learn more about how the claims process works, the value of your claim, and who could be sued for damages when you contact a hotel injury lawyer at Van Law for a free, no-obligation consultation. Complete our contact form or call our office to start working on your claims as soon as today.
Client Testimonials
These guys are amazing. Helped me throughout the process. Always there when I need help. Inititailly called a law firm (the one that has lots of ads on the radio), but they declined my case. Van Law Firm accepted my case without a second thought! Kudos to Daniel, my case manager, and Amanda who expedited my payment process. Highly recommended.
Milby Mags
Got in an accident at the beginning of the year and they have been awesome, especially with it being my first accident and me being like this. They have been very communicated, stayed in contact with me the whole time, giving me updates when there were any and even when there weren't and answered any question I had. I would recommend them to anyone. Everyone I have talked to there has been very friendly. I would give them a 10 out of 10.
Ethan Gullet
They made sure that my insurance company covered what I paid for them to which included the gap for my car that was totaled. My medical costs were taken care of and reduced substantially so I was able to get more on my settlement. My case manager, Will Garcia, was always helpful in assisting me and answering any questions I had. They really did an amazing job with my case. I would definitely recommend them to anyone in need of this type of legal help. Most lawyers do not help you with the recovery of the car and rental etc. They are amazing.
Teresa Cuthbertson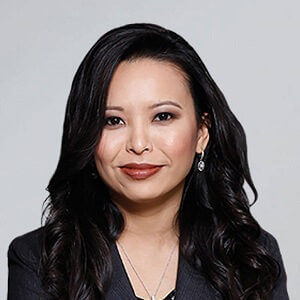 Have you been injured? We can help.
Fill out the form below, and we will get back to you very soon.