Though Las Vegas is the primary tourist draw in the state, hotels in cities throughout Nevada manage incoming and departing visitors daily. Each hotel has a legal duty to maintain safe premises at all times. If you or a loved one suffered an injury at a hotel in Nevada, Van Law will seek the compensation you deserve.
Our Nevada hotel injury lawyer will determine how a hotel failed you and then fight for the settlement your damages entitle you to. You can focus on your recovery while our personal injury firm will lead the legal process for you.
Why Hotel Injury Victims Choose Van Law to Represent Them in Nevada
Your hotel injury might lead you to hire a lawyer for several reasons. Those with injuries may:
Not know how to seek compensation for medical bills and other damages
Face recovery that requires time and attention
Have a limited capacity for stress
Have little or no familiarity with insurance claims and lawsuits
A Nevada hotel injury lawyer from Van Law can solve these issues for you. Our attorneys have the time, experience, and willpower to complete your case. You might choose an attorney from Van Law because:
We hold Nevada hotels responsible for negligence: Premises liability cases in Nevada are an important practice area for Van Law. Whether you suffered injuries at a hotel in Las Vegas or in another city in Nevada, the Van Law team is ready to fight for justice.
We have won cases like yours: Throughout years of representing victims of hotels' negligence, we have won many settlements and verdicts for clients. While each case is independent, Van Law knows how to get it done for clients with hotel-related injuries.
We require no upfront fees or costs: You can hire a hotel injury lawyer from Van Law at no upfront cost. Our firm accepts cases on contingency because Nevada's injured deserve justice, not because we get an immediate payday. In fact, we cover all case-related costs and only get an attorney's fee if we win for you.
We will fight for your complete financial recovery: Our attorneys never bow out of a legal fight. We promise to fight for the entire financial recovery that you deserve, whether that means securing a settlement or going to trial.
Trying to lead a legal case or insurance claim can put your health at risk. We encourage you to hire a hotel injury lawyer from Van Law so that you may focus on your recovery.
Client Testimonials for the Van Law Team
Glowing reviews from our former clients provide more reason to hire Van Law for your case in Nevada:
"My experience with this firm was great. I worked with Yesenia who kept me updated every step of the way and answered questions I had and there were a lot." – Mary Turner
"This was the best law firm experience I have ever had in my life and I have had several. Van Law Firm is the best…" – Jackin Ralph
"I want to thank Van Law Firm for the hard work and dedication they put into my case. My case manager Norma was great and explained everything in detail and answered any questions I had." – Darla Storm
Every Van Law client receives personal representation, regular communication, and our attorneys and paralegals' support. Expect the same when you hire us for your case in Nevada.
For a free legal consultation with a hotel injury lawyer serving Nevada, call (725) 900-9000
Damages That May Entitle You to Compensation After a Hotel Injury in Nevada
Hotels are the backdrop for many accident types, from slip and falls to trip and falls, hotel shuttle accidents, falling items, pool accidents, and other harmful events. The type of accident you have experienced, the resulting injuries, and the severity of those injuries will determine your damages.
Your hotel injury lawyer from Van Law will seek compensation for:
Medical bills: We will seek full compensation for all medical bills related to your hotel accident.
Pain and suffering: Injuries often result in pain and suffering, including physical pain, emotional distress, and lost quality of life. Such damages may entitle you to compensation.
Professional harm: Professional damages from injuries may include lost income, lost earning power, and missed performance bonuses.
Each of our clients reports different losses. We're prepared to seek compensation for these damages, as well as any damages that are not listed here.
We Represent Surviving Victims of Fatal Hotel Accidents in Nevada
If your loved one suffered fatal injuries related to a hotel accident, Van Law can represent you. We extend our condolences and will seek compensation for:
Your pain and suffering
The decedent's pain and suffering
Funeral costs
Lost financial support
Loss of consortium
Van Law has gotten justice for many wrongful death victims, and we'll seek a just outcome for you.
Nevada Hotel Injury Lawyer Near Me (725) 900-9000
The Van Law Team Will Lead Your Nevada Hotel Injury Case from Start to Finish
The Journal of Global Business Insights notes that 24/7 hotel operations present unique injury risks. Hotel management must do everything in its power to account for these risks and take precautionary measures.
Our team will determine if a hotel's negligence led to your injuries. Once you become our client, we will:
Gather proof that the hotel placed you in a dangerous situation
Collect evidence of your accident, including video footage and witness accounts
Hire experts who can testify about a hotel's liability or other aspects of your case
Assess your financial and non-financial damages
Document your damages
Lead settlement negotiations
Complete case paperwork
File your case within Nevada's statute of limitations
Manage case communications
Complete a trial if necessary
Once you hire Van Law, you don't have to worry about your case. We will handle every detail and update you as the legal process moves forward.
Click to contact our Hotel Injury Lawyers today
Complete Your Free Consultation With Van Law Today
A hotel injury lawyer from Van Law is at your service. Our team is ready to start your case in Nevada as soon as you complete your consultation. There are no costs or obligations when you call, so do not wait.
Call Van Law today, complete your free consultation, and let us fight for the compensation you deserve.
Client Testimonials
These guys are amazing. Helped me throughout the process. Always there when I need help. Inititailly called a law firm (the one that has lots of ads on the radio), but they declined my case. Van Law Firm accepted my case without a second thought! Kudos to Daniel, my case manager, and Amanda who expedited my payment process. Highly recommended.
Milby Mags
Got in an accident at the beginning of the year and they have been awesome, especially with it being my first accident and me being like this. They have been very communicated, stayed in contact with me the whole time, giving me updates when there were any and even when there weren't and answered any question I had. I would recommend them to anyone. Everyone I have talked to there has been very friendly. I would give them a 10 out of 10.
Ethan Gullet
They made sure that my insurance company covered what I paid for them to which included the gap for my car that was totaled. My medical costs were taken care of and reduced substantially so I was able to get more on my settlement. My case manager, Will Garcia, was always helpful in assisting me and answering any questions I had. They really did an amazing job with my case. I would definitely recommend them to anyone in need of this type of legal help. Most lawyers do not help you with the recovery of the car and rental etc. They are amazing.
Teresa Cuthbertson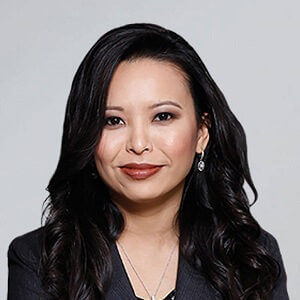 Have you been injured? We can help.
Fill out the form below, and we will get back to you very soon.