If you were injured in a car accident, Van Law Firm is here to advocate for you. Whether you were visiting Nevada or you are a permanent resident, our team believes that you deserve justice. A Nevada car accident lawyer from our firm can recover damages for you. Plain and simple. Initial case consultations are always free.
You Pay Nothing to Partner With Our Car Accident Team
You have enough financial obligations after a car accident in Nevada. We don't want to add attorney's fees to the mix. That's why we offer help on a contingency basis. You don't have to worry about retainers or hourly charges. We only get paid once you win.
We offer this arrangement to all car accident claimants. You don't pay upfront fees or costs. We get paid at your case's conclusion. Payment for our help comes from the award we secure for you. You might think: "That sounds too good to be true." But it is! This is just one of the many ways we serve injured claimants in Nevada.
Let us evaluate your situation and determine the best path to take to help you achieve your goals. Give our auto injury attorneys a call today at (360) 200-0000.
For a free legal consultation with a car accidents lawyer serving Nevada, call (725) 900-9000
Nevada's Filing Deadlines for Car Accident Lawsuits
The statute of limitations is your car accident case's filing deadline. Compliance is a must; the court system rejects cases filed outside the applicable period. Nevada Revised Statutes § 11.190 notes that you generally have two years to file your lawsuit. This deadline is calculated from the date of your accident.
Once you retain Van Law Firm on your case, we'll take action and file it within the appropriate period. This does more than protect your right to damages; it leaves the door open for you to sue the at-fault party.
Nevada Car Accident Lawyer Near Me (725) 900-9000
What Damages Can You Recover in a Nevada Car Accident?
Recoverable damages in your car accident case may include:
Financial Losses (Also Known as "Economic" or "Special" Damages)
Your financial losses, such as your medical bills, come with documentation. We use receipts, invoices, and billing statements to calculate these damages. Recoverable financial losses may include:
Healthcare expenses, past and future
Lost income and other job-related benefits, such as paid time off
The cost of fixing your car
The value of your car before it was totaled
Temporary transportation arrangements
Childcare expenses
In-home modifications to accommodate a disability
This isn't an exhaustive list. For instance, if you lost a loved one in a car accident, Van Law Firm can seek reimbursement for their funeral costs.
Non-Financial Losses (Also Known as "Non-Economic" Damages)
Your car accident-related losses go beyond monetary expenses. They affect each corner of your life, including your relationships, mental health, and mobility. Your settlement should account for that.
Compensable non-economic damages in your case include:
Scarring
Disability
Disfigurement
Pain and suffering
Loss of enjoyment of life
Loss of consortium/companionship with a loved one
Mental health complications, such as post-traumatic stress disorder
As noted, this isn't a complete list of damages. Your settlement will reflect the specifics of your situation. We'll do everything in our power to seek what you need.
Click to contact our Nevada Personal Injury Lawyers today
Your Financial Recovery Options After a Car Accident in Nevada
When seeking damages following a car accident, you generally have these options:
You Can File an Insurance Claim
Nevada requires motorists to carry liability insurance. If a driver causes an accident, their liability coverage should cover the other party's losses. Per Nevada Revised Statutes § 485.185, everyone should carry:
$25,000 for injuries or death for one person in a collision
$50,000 for injuries or deaths per accident
$20,000 for property damage per accident
Filing a claim is more than asking the liable insurer for compensation. It requires us to:
Present evidence of your losses
Send a demand letter
Determine fault and liability
Manage all communications with the claims adjuster
Understand the liability policy
Calculate your losses
Negotiate for what you need
Van Law Firm resolves many car accident cases through negotiations leading to insurance settlements. However, this isn't your only option for seeking damages. If the liability policy doesn't cover your losses, you can pursue a lawsuit in civil court.
You Can File a Civil Lawsuit
Filing a lawsuit isn't like the court cases you've seen on TV. It takes months to years to prepare a lawsuit––and sometimes even longer if complications arise. Our Nevada car accident attorneys are seasoned litigators. The inside of the courtroom is our home away from home. If a lawsuit could yield recovery for your losses, we will:
File your case with the appropriate court
Apply correct law to your case
Present your damages
Take depositions and cross-examine witnesses
Consult with field experts
Demand fair compensation
While your case unfolds, we may continue negotiations with the liable insurance company. If it decides to settle your case, we can accept the offer and drop your lawsuit. If not, however, we'll continue advocating for you in court.
Complete a Free Case Evaluation form now
Our Clients' Testimonials Speak for Themselves
When asked about their partnership with Van Law, clients have disclosed:
"Involved in a car accident in early November last year. Came to Van Law Firm shortly after. KRYSTA LUNA has been of the utmost professional representative for this firm. She has always been very friendly and always let me know what is going on in my case." ––D.C.
"In December I had a car accident and I approached the attorneys at Van Law Firm and they had the best care with me from day one. Especially my case is handled by Norma, she always spoke to me honestly and clearly and I felt very comfortable with her." ––D.M.R.
"I had an accident last year in October I was rear ended and didn't know what to do. Next day I googled law firms and Van law Firm came up. I called right away and was told to come in. Yesenia explained everything to me from the beginning to end." ––K.G.
We're confident that at the conclusion of our partnership, you'll feel the same way.
Get Help from a Nevada Car Accident Lawyer Today
Van Law Firm advocates for car accident claimants. Are you ready to explore partnering with our team? We're standing by to hear from you now. To begin your free case evaluation, connect with us today.
No obligation consultations are always free.
Let us help you!

Call Now: (360) 200-0000

We are available 24/7
Client Testimonials
These guys are amazing. Helped me throughout the process. Always there when I need help. Inititailly called a law firm (the one that has lots of ads on the radio), but they declined my case. Van Law Firm accepted my case without a second thought! Kudos to Daniel, my case manager, and Amanda who expedited my payment process. Highly recommended.
Milby Mags
Got in an accident at the beginning of the year and they have been awesome, especially with it being my first accident and me being like this. They have been very communicated, stayed in contact with me the whole time, giving me updates when there were any and even when there weren't and answered any question I had. I would recommend them to anyone. Everyone I have talked to there has been very friendly. I would give them a 10 out of 10.
Ethan Gullet
They made sure that my insurance company covered what I paid for them to which included the gap for my car that was totaled. My medical costs were taken care of and reduced substantially so I was able to get more on my settlement. My case manager, Will Garcia, was always helpful in assisting me and answering any questions I had. They really did an amazing job with my case. I would definitely recommend them to anyone in need of this type of legal help. Most lawyers do not help you with the recovery of the car and rental etc. They are amazing.
Teresa Cuthbertson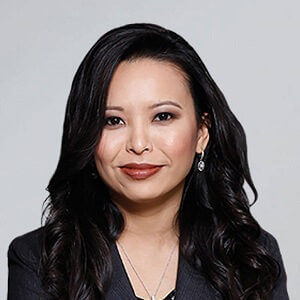 Have you been injured? We can help.
Fill out the form below, and we will get back to you very soon.