After you have been in a car accident, you may feel overwhelmed with the sheer number of tasks that you need to accomplish while trying to live your life and keep working. This can seem especially daunting if you are injured from the accident.
However, to ensure that you receive just compensation for your property damage and personal injuries, it is important that you know the timeline for filing a claim and a lawsuit in Washington.
A "claim" is different from a lawsuit. A claim is a request to an insurance company for them to provide coverage or compensation for the accident. A lawsuit is a process where a court determines the outcome of the legal dispute that arises from the accident.
Washington State Car Accident Lawsuit Statute of Limitations
A personal injury lawsuit in Washington state against a third party (the person who hit and injured you) for a car accident must be filed no later than three years from the date of the accident, per RCW § 4.16.080. After this date passes, you will have no legal recourse to recover any damages incurred from the crash.
In the event of a death, loved ones can file a car accident wrongful death lawsuit. These must be filed within the same three-year period, but the "clock" starts on the date of the victim's death rather than the date of the accident.
It is important that you file a claim with your insurance company as soon as possible so that you will have time to file a lawsuit if negotiations take a long time or fail altogether. If you file the claim right away, it increases the chances that you will get paid sooner.
For a free legal consultation, call (725) 900-9000
Reporting the Accident to Your Insurance Company
After you have been in an accident, it is your responsibility to report it to your insurance company. Your individual insurance company may have their own claim reporting deadline written into your policy. Always check with your own insurance company for this information.
Even if your insurance company does not have a stated deadline, it is recommended that you report your accident to them promptly or within a reasonable time. Typically, this means that you should call them or report the accident online or through their app as soon as is practical for you.
If you are injured and in the hospital, it is understandable that you will not call them right away. However, you should contact them as soon as you are able. The sooner you contact them, the sooner you will receive your settlement.
How Can an Attorney Help?
Dealing with insurance companies can be difficult and frustrating. An attorney who is experienced in Washington personal injury claims can deal with them for you. If you are injured in an accident and retain an attorney to assist with your claim, you can move on with your life and work while the attorney handles negotiations with the insurance company.
Remember that insurance companies are for-profit companies that will attempt to issue you the lowest settlement possible for your claim. The assistance of an attorney can be the difference between receiving low compensation and just compensation.
Experienced attorneys such as those at Van Law Firm in Washington are here to help you every step of the way in your case. If a settlement cannot be reached, our attorneys will be right beside you through the litigation process fighting for you. Call us today or contact us online for a FREE consultation.
Client Testimonials
These guys are amazing. Helped me throughout the process. Always there when I need help. Inititailly called a law firm (the one that has lots of ads on the radio), but they declined my case. Van Law Firm accepted my case without a second thought! Kudos to Daniel, my case manager, and Amanda who expedited my payment process. Highly recommended.
Milby Mags
Got in an accident at the beginning of the year and they have been awesome, especially with it being my first accident and me being like this. They have been very communicated, stayed in contact with me the whole time, giving me updates when there were any and even when there weren't and answered any question I had. I would recommend them to anyone. Everyone I have talked to there has been very friendly. I would give them a 10 out of 10.
Ethan Gullet
They made sure that my insurance company covered what I paid for them to which included the gap for my car that was totaled. My medical costs were taken care of and reduced substantially so I was able to get more on my settlement. My case manager, Will Garcia, was always helpful in assisting me and answering any questions I had. They really did an amazing job with my case. I would definitely recommend them to anyone in need of this type of legal help. Most lawyers do not help you with the recovery of the car and rental etc. They are amazing.
Teresa Cuthbertson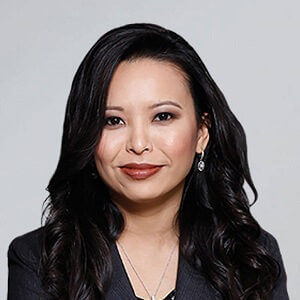 Have you been injured? We can help.
Fill out the form below, and we will get back to you very soon.