If you suffer injuries in a slip and fall accident at Excalibur Hotel & Casino in Las Vegas, you might be able to sue the liable party if their negligence caused you harm. A Las Vegas hotel slip and fall lawyer with Van Law Firm can seek compensation for you that helps you cover your medical bills, lost income, pain and suffering, and more.
When you spend time in a hotel, you expect the grounds to be free of risks and property owners and managers to take the proper measures to keep all visitors and guests safe. If you fell and injured yourself at the hotel because of someone else's carelessness, our Las Vegas hotel injury attorneys can help tell your story and seek compensation. You can call us today and learn more about your legal options during a free consultation today.
Why File a Slip and Fall Claim Against Excalibur Hotel & Casino?
If someone else caused your injuries in an accident that caused you to slip, trip, and/or fall, you can seek to hold them accountable. You likely will have losses from the accident, and some could affect you for a considerable time afterward. These include:
Medical bills (past and future)
Lost income and benefits (past and future)
Lost or reduced earning capacity
Pain and suffering
Loss of life enjoyment
Damaged or destroyed property
Our Las Vegas hotel premises liability attorneys can help you recover your immediate and long-term losses. We will assess all your damages, including the ones you may not know you have. Who is liable and how much an injured person's injuries and losses are worth are often at the center of disputes in these cases. We know the common challenges in these cases and are ready to pursue your compensation.
Wrongful Death Damages
Some slip and fall accidents lead to fatal injuries for some victims. If you lost a family member under these unfortunate circumstances, please accept our condolences. We want to be there for you and your family. It is difficult to lose a loved one unexpectedly. If someone else is responsible for your loved one's demise, you might be eligible to file a wrongful death lawsuit.
Our attorneys can walk you through this process and advise you of the benefits you could recover. Wrongful death compensation can help pay for a decedent's medical expenses, funeral and/or burial fees, and other losses.
How Van Law Firm Can Help Your Slip and Fall Case Against Excalibur Hotel & Casino
Our Las Vegas hotel slip and fall attorneys are ready to talk with you about what happened at the Las Vegas-area hotel and how your accident occurred. We handle all personal injury cases with the time, attention, and care they deserve, and we personalize each one according to the circumstances involved.
We can lead your case for damages against the Excalibur Hotel & Casino while you focus on healing from your injuries. This means we will:
Speak with you about your accident during a free initial consultation
Investigate your case to gather the evidence and determine what happened (the evidence can include photos, surveillance footage, witness testimony, expert testimony, police reports, etc.)
Identify all liable parties that could owe you compensation (e.g., the hotel, vendors, contract workers, construction companies, guests, or others on the hotel's property)
Assess your economic (financial) and non-economic (non-financial) damages
Negotiate with insurance adjusters for fair compensation on your behalf
Handles all communications with all parties, including emails and phone calls
Help you review potential insurance settlement offers
Update you on your case's progress and explain all laws and developments
Prepare and file lawsuits by Nevada's statute of limitations deadline
Seek financial recovery for you at trial if necessary
Our Las Vegas hotel slip and fall lawyers will take care of everything for you. When you leave the legal work to us, you will have more time in your schedule to put your energy where it needs to be, which is on restoring your health. You can call us today to review the legal options available to you during a free consultation.
Nevada Limits the Time You Can File a Slip and Fall Lawsuit
We encourage you to call as soon as you can after a slip and fall accident. You should seek medical attention first for any injury, minor or serious. But soon after, once you receive medical treatment, you can explore your legal options with our attorney team. Injured parties in Nevada have only a certain time to file their lawsuits for compensation.
Generally, the state allows up to two years to sue the liable party after a slip and fall incident, according to NRS § 11.190(4)(e). If you plan to file a wrongful death lawsuit,  you have up to two years to pursue this action, as well, per NRS § 41.085.
Our Las Vegas hotel slip and fall lawyers will advise you on your case's specific timeline and filing deadlines. We will file your case on time, ensuring that you don't miss the important deadlines in your case. We will always protect your rights and interests and seek the most favorable outcome for you.
Proving Negligence in an Excalibur Hotel & Casino Slip and Fall Case
Before you can collect damages in a personal injury case, you must show how the opposing party's negligence harmed you. Our Las Vegas hotel premises liability attorneys understand what your case will require to prove negligence occurred. These four elements are:
The hotel owed you a duty of care to protect you from harm.
Its actions or inactions violated this duty of care.
You suffered injuries because of these actions or inactions.
You are due financial compensation for the monetary damages you suffered.
For a free legal consultation with a slip and fall injury excalibur hotel lawyer serving Las Vegas, call (725) 900-9000
When Las Vegas Hotels May Not Be Liable for Patrons' Injuries
Trespassers may not be afforded the same protections under the law as guests, per NRS § 41.515. This means if someone who's not supposed to be on-site gets hurt, the hotel and other parties could make a case for not being held responsible.
However, hotels and other businesses in Las Vegas could face liability if intentional harm occurred on the premises, if certain dangers were not addressed after someone trespasses on the property, or if a child suffers injury.
Premises liability cases can be complex, which is why we're here to help. Our Las Vegas hotel premises liability attorneys can defend you against claims that you were not on the property legally.
Las Vegas Slip and Fall Injury Excalibur Hotel Lawyer Near Me (725) 900-9000
Common Causes in Slip and Fall Accidents in Las Vegas Hotels
Patrons and guests can suffer a slip and fall because of any of the following:
Uneven flooring
Uneven stairs
Loose carpets
Blind spots, blind corners
Dimly lighted areas or areas that lack lighting
Unsecured cords
Puddles, leaks, or slick or wet surfaces
Walkway obstructions
Unsecured cords
Call Van Law Firm for a Free Consultation for Help With a Slip and Fall Claim
You went to Excalibur Hotel & Casino in Las Vegas to have a good time, not to have an accident. Our Las Vegas hotel slip and fall attorneys can manage your case for damages for a negligence accident. Call Van Law Firm today for your initial free consultation. We want you to explore all the legal options you have.
If we take your case, we can work on it without you paying attorney's fees. We receive payment only if we recover financial awards for you.
Client Testimonials
These guys are amazing. Helped me throughout the process. Always there when I need help. Inititailly called a law firm (the one that has lots of ads on the radio), but they declined my case. Van Law Firm accepted my case without a second thought! Kudos to Daniel, my case manager, and Amanda who expedited my payment process. Highly recommended.
Milby Mags
Got in an accident at the beginning of the year and they have been awesome, especially with it being my first accident and me being like this. They have been very communicated, stayed in contact with me the whole time, giving me updates when there were any and even when there weren't and answered any question I had. I would recommend them to anyone. Everyone I have talked to there has been very friendly. I would give them a 10 out of 10.
Ethan Gullet
They made sure that my insurance company covered what I paid for them to which included the gap for my car that was totaled. My medical costs were taken care of and reduced substantially so I was able to get more on my settlement. My case manager, Will Garcia, was always helpful in assisting me and answering any questions I had. They really did an amazing job with my case. I would definitely recommend them to anyone in need of this type of legal help. Most lawyers do not help you with the recovery of the car and rental etc. They are amazing.
Teresa Cuthbertson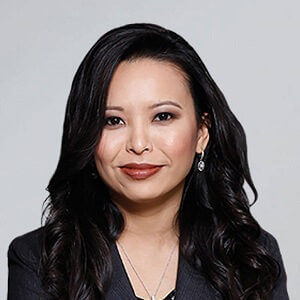 Have you been injured? We can help.
Fill out the form below, and we will get back to you very soon.