There are 11 shopping malls within the boundary of Las Vegas and three more within minutes of the city. When you tire of the casinos, a shopping excursion to one of these nearby facilities might be a welcome reprieve. While public areas are typically safe, hazards can still catch you off-guard.
If you have taken a fall while visiting a shopping center, a Las Vegas mall slip and fall lawyer from Van Law can help. Whether just visiting or a resident of Las Vegas, having a local law firm assisting you with a slip-and-fall injury case can be helpful. Our team will worry about the details and build your case while you rest and recuperate from your injuries.
You Might Overlook the Extent of Your Injuries
When people fall in public, they experience a bit of embarrassment. Most people jump back up and continue their actions without a second thought. Maybe that happened to you, and you left the mall, went home, then couldn't move the next day.
The adrenalin and embarrassment from a slip-and-fall can act as a pain blocker. In a National Center for Biotechnology Information (NCBI) study it was proven that stress-induced analgesia desensitized pain reactions. Once the effects of adrenalin wore off, pain levels increased.
Slip and fall accidents frequently cause traumatic brain injury (TBI) and spinal cord damage that is not immediately evident. Our team is knowledgeable in the delayed effects of these types of injuries. If you walked away from where your accident occurred, you may still be eligible for compensation for your injuries.
For a free legal consultation with a mall slip and fall accidents lawyer serving Las Vegas, call (725) 900-9000
Slip and Fall in a Las Vegas Mall? Understand Your Compensation
Compensation following an accident is a reimbursement for actual expenses or the emotional toll an accident places on a person. The two general categories of compensation include economic and non-economic damages.
Our injury team will evaluate your losses in each category to place a value on your claim. We use a formula that includes allowances for future expenses, ongoing treatment, and more.
Economic Damages Are a Reimbursement of Expenses
Out-of-pocket expenses you incur after an accident are recoverable or reimbursable. Compensation can cover many things, including:
Medical transportation to and from medical facilities

Treatment and diagnostic testing

Medications and medical devices

Home modification, temporary or permanent

Lost wages (past, current, and future, including bonuses and commissions)
Any expense you would not have had without the slip and fall accident may be recoverable. Our team will gather all applicable documentation, arrive at a sum, and include continuing medical costs and lost wages during your recovery period.
Non-Economic Damages Cover Psychological and Emotional Turmoil
Even though non-economic damages don't have an out-of-pocket obligation, they can place a much higher burden on your psychological well-being. Some examples of non-economic losses we will pursue include:
Mental anguish and emotional turmoil

Pain and suffering

Disfigurement and scarring

Disability

Paralysis
The emotional adaptation necessary to cope with the long-term trauma of a change in your physical abilities or appearance can be overwhelming. While not monetarily based, the losses under the non-economic banner can be more debilitating.
Las Vegas Mall Slip and Fall Accident Lawyer Near Me (725) 900-9000
Partnering With Our Las Vegas Mall Slip And Fall Lawyer
According to information from the Mayo Clinic and the Centers for Disease Control and Prevention (CDC), falls can produce severe injuries that affect many facets of a victim's life.
We handle every aspect of your case. Depending on your circumstances, we may work on your claim under premises liability or treat it as a personal injury case. We will carefully analyze the details and recommend the most viable option.
In addition to helping you determine how to proceed with your case, our team will also:
Investigate your slip-and-fall accident

Gather medical documentation concerning your injuries

Interview witnesses

Gather supporting documentation

Negotiate with insurance companies

File necessary paperwork to meet deadlines

Represent you at all court proceedings
We will use our experience in the fight for compensation for your slip and fall accident. Our team will discuss how you can improve the chances of a favorable outcome.
Our Contingency-Fee Payment Plan Keeps You in Mind
The staggering cost of unexpected medical bills can be overwhelming. Adding the cost of legal representation on top of the increasing pile of debt can be scary. We understand that. Legal representation should not be out of reach for victims. We ensure that it is available with a risk-free contingency fee payment arrangement.
We will cover all related fees and expenses until the final resolution of your case. We accept no upfront payments. We will receive our fee and expense reimbursement when you receive a check via out-of-court settlement or after a civil trial.
Click to contact our Nevada Mall Slip and Fall Lawyers today
Nevada's Statute of Limitations Is Two Years
Per NRS § 11.190(4)(e), victims must file a lawsuit within two years. Failure to file promptly may result in the dismissal of your slip and fall claim.
Two years may seem like plenty of time, but with an injury to deal with, that time can go by quicker than you realize. Don't lose your opportunity to pursue compensation. Let our Las Vegas slip and fall lawyer help you meet every deadline.
Complete a Free Case Evaluation form now
Determining Who Should Pay for Your Slip and Fall Accident
There might be multiple liable parties in a premises liability case. In a mall slip and fall, responsibility might fall on one of the following:
The mall owner or management company

An independent retailer within the mall

Maintenance personnel or a contractor
For your medical coverage, you might file a claim under a private policy, commercial liability coverage, or sometimes under a government insurance policy. We will uncover all potentially liable parties during the investigation of your accident. If we file a lawsuit, we may name more than one responsible party.
Proving Negligence in a Premises Liability Slip and Fall Accident
In slip and fall accidents, proving negligence can be difficult. We must provide evidence that the liable party acted negligently or carelessly. The four elements we must prove are:
Duty of care

Breach of duty

Causation

Damages
The duty of care focuses on the belief that a property owner should act to keep patrons in a business establishment safe. When a breach of duty occurs, something was neglected or permitted to remain unsafe. When a breach of duty results in, or causes, an accident and subsequent injuries (damages), the four elements proving negligence are satisfied.
Working With a Las Vegas Mall Slip and Fall Lawyer
If you experience an accident while visiting Las Vegas, having a local attorney allows you to return home to continue your recovery while we do all the legwork and build a strong case for you. If your residence is in or near Las Vegas, working with a law firm with experience and a good reputation can still be beneficial.
A Las Vegas mall slip and fall lawyer from Van Law is ready when you need us. Our injury team knows the ins and outs of both premises liability and personal injury. Our team can guide you through a settlement or lawsuit. Contact our injury team to begin your free case review.
Client Testimonials
These guys are amazing. Helped me throughout the process. Always there when I need help. Inititailly called a law firm (the one that has lots of ads on the radio), but they declined my case. Van Law Firm accepted my case without a second thought! Kudos to Daniel, my case manager, and Amanda who expedited my payment process. Highly recommended.
Milby Mags
Got in an accident at the beginning of the year and they have been awesome, especially with it being my first accident and me being like this. They have been very communicated, stayed in contact with me the whole time, giving me updates when there were any and even when there weren't and answered any question I had. I would recommend them to anyone. Everyone I have talked to there has been very friendly. I would give them a 10 out of 10.
Ethan Gullet
They made sure that my insurance company covered what I paid for them to which included the gap for my car that was totaled. My medical costs were taken care of and reduced substantially so I was able to get more on my settlement. My case manager, Will Garcia, was always helpful in assisting me and answering any questions I had. They really did an amazing job with my case. I would definitely recommend them to anyone in need of this type of legal help. Most lawyers do not help you with the recovery of the car and rental etc. They are amazing.
Teresa Cuthbertson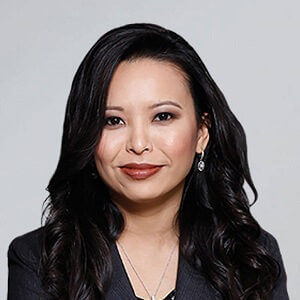 Have you been injured? We can help.
Fill out the form below, and we will get back to you very soon.