Shopping malls bring the convenience of multiple stores in one location. Unfortunately, malls can also be less than perfect regarding daily maintenance and upkeep. Slip and fall accidents are common causes of mall mishaps and can create long-term problems for victims.
You can receive compensation if you have encountered a wet floor, tripped over litter, or fallen in a mall. A Nevada mall slip and fall lawyer from Van Law can explain your right to pursue damages. Mall liability can be tricky, but our team has years of experience and can guide you to a settlement or represent you in a lawsuit against the responsible party.
Compensation Available After a Nevada Mall Slip and Fall Accident
Often, a victim will bounce up from a slip and fall accident and continue their errands, thinking they did not suffer any serious injuries. While that might be the case, some injuries can remain hidden for several days or weeks after the accident. If you have a severe accident or questions about your injuries, consulting with a slip and fall attorney can offer answers.
Economic and Non-Economic Losses You May Recover After an Accident in Nevada
You can generally pursue economic and non-economic damages after a fall accident. Economic losses include any expense or cost directly related to your injuries and treatment. You can document these losses using receipts and medical bills. Some of the potential economic damages you might receive compensation for include:
Ambulance and transportation costs to and from medical facilities
Medical costs, including diagnostic testing and medications
Lost income when an injury prohibits you from working
Property damage for items broken during the accident
Non-economic losses include things that don't typically have a monetary value, such as your emotional and physical well-being. While these losses don't have a price tag, you can still pursue compensation for:
Mental anguish
Pain and suffering
Scarring
Disfigurement
Permanent or temporary disability
Lost life enjoyment
Slip and fall accidents can produce minor or severe injuries. Any serious trauma can affect every aspect of your life and carry well into your future. Our team can evaluate your case with a free consultation to determine any compensation you could claim.
For a free legal consultation with a mall slip and fall accidents lawyer serving Nevada, call (725) 900-9000
Understanding How a Nevada Mall Slip and Fall Lawyer Can Help You
Depending on the circumstances and exact location of your slip and fall accident, a lawsuit or insurance claim may be necessary. Our injury team will make that determination after our initial investigation when we begin compiling the supporting documentation for your case.
Some of the tasks our injury team will perform while compiling your case can include:
Investigating the circumstances of your accident
Conducting interviews with witnesses, employees, and management
Reviewing the location of your accident
Verifying maintenance logs, cleaning records, and other data
Organizing your medical documentation
Gathering additional supporting documentation of your losses
Conducting negotiations on your behalf
Filing a lawsuit in civil court
Representing you in any court proceedings
We take care of keeping your case on track and will work to meet all deadlines and requirements for submitting paperwork.
What You Can Do to Benefit Your Slip and Fall Case
After a slip and fall accident, what you do can help us compile a successful case for your compensation. You should:
Write down your account of the accident
Seek treatment at a medical facility
Seek legal advice with a free case evaluation
Not every slip and fall accident will result in a huge financial win. However, our attorney will do everything they can to seek a settlement that appropriately reimburses you for your losses. Our injury team has experience with slip and fall cases, and we know about the long-term effects of severe injuries.
Our Fee Arrangement Means No Upfront Costs for You
Thinking about the cost of hiring a law firm can deter many people. When you choose Van Law, you can have legal representation without the concern of cost. With our contingency-fee agreement, you won't have to pay any upfront costs.
We cover all filing fees and other expenses initially. When we resolve your case favorably, we take a percentage of your settlement to cover our fees and reimbursement for any expenses.
Nevada Mall Slip and Fall Accident Lawyer Near Me (725) 900-9000
Your Time to Take Legal Action Is Limited in Nevada
The statute of limitations for slip and fall cases is generally two years, per NRS § 11.190(4)(e). Certain circumstances could alter your filing deadline, so you may want to get started on your case as soon as you can. This gives your legal team the time they need to investigate your case.
Our Nevada slip and fall attorney will be able to determine the filing deadlines that apply to your case when you hire us. We will work hard to keep your case on track, so you don't miss your chance to recover compensation.
Click to contact our Mall Slip and Fall Lawyers today
Understanding Premises Liability Cases — Who Pays for Your Damages?
In a mall slip and fall case, we may seek compensation from a negligent property owner. To prove that their negligence was the reason you suffered injuries, we must satisfy the following four elements:
Duty of care: The liable party had a responsibility to keep you safe.
Breach of duty: They did not maintain their duty of care, instead acting with negligence.
Causation: Their negligence caused your injuries.
Damages: You suffered damages such as pain and suffering.
Once we prove that someone else is to blame for the injuries you suffered, we can begin fighting for the compensation you deserve.
Complete a Free Case Evaluation form now
Our Nevada Mall Slip and Fall Lawyer Can Work for You
Van Law has recovered more than $50 million for accident victims. Our injury team offers a compassionate approach to clients while aggressively fighting for compensation. We handle every part of your case from start to finish.
When you need a legal team to guide you, a Nevada slip and fall lawyer from Van Law will have your back. Begin your free case review by contacting us today.
Client Testimonials
These guys are amazing. Helped me throughout the process. Always there when I need help. Inititailly called a law firm (the one that has lots of ads on the radio), but they declined my case. Van Law Firm accepted my case without a second thought! Kudos to Daniel, my case manager, and Amanda who expedited my payment process. Highly recommended.
Milby Mags
Got in an accident at the beginning of the year and they have been awesome, especially with it being my first accident and me being like this. They have been very communicated, stayed in contact with me the whole time, giving me updates when there were any and even when there weren't and answered any question I had. I would recommend them to anyone. Everyone I have talked to there has been very friendly. I would give them a 10 out of 10.
Ethan Gullet
They made sure that my insurance company covered what I paid for them to which included the gap for my car that was totaled. My medical costs were taken care of and reduced substantially so I was able to get more on my settlement. My case manager, Will Garcia, was always helpful in assisting me and answering any questions I had. They really did an amazing job with my case. I would definitely recommend them to anyone in need of this type of legal help. Most lawyers do not help you with the recovery of the car and rental etc. They are amazing.
Teresa Cuthbertson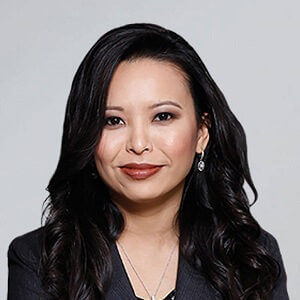 Have you been injured? We can help.
Fill out the form below, and we will get back to you very soon.