A "slip and fall" accident occurs when a person sustains an injury on someone else's property due slipping, tripping, or falling. If certain requirements are established, you can hold the property owner liable for injuries you suffered.
However, even if a property owner is indeed legally liable for your accident injuries, you must file a lawsuit within a specific time frame for a court to hear your lawsuit. This limitation on when you can file a lawsuit is known as a "statute of limitations."
In Nevada, a lawsuit for this type of injury must be filed within two years of the date of the fall. This limitation is determined by Nevada's state laws.
Nevada's Slip and Fall Statute of Limitations
Nevada's statute of limitations on these types of claims is encoded in the Nevada Revised Statutes (NRS) section 11.190.
Injury to Persons
NRS 11.190 provides that "an action to recover damages for injuries to a person or for the death of a person caused by the wrongful act or neglect of another" must be filed within two years from the date of the injury.
For example, if you were injured in this type of accident on January 1, 2020, the latest date on which you could file a lawsuit would be before January 1, 2022.
Injury to Property
NRS 11.190 is more lenient for property damage that occurred as a result of a slip and fall accident and instead requires that a lawsuit be filed within three years from the date of the property damage.
For example, if you damaged an expensive piece of jewelry as a result of this type of accident on January 1, 2020, the latest date on which you could file a lawsuit would be before January 1, 2023.
For a free legal consultation, call (725) 900-9000
Exceptions to Nevada's Slip and Fall Statute of Limitations
There are limited exceptions to Nevada's Slip and Fall Statute of Limitations, where the time period in which you can bring a claim is extended past the regular two or three-year limit.
Minors
If a minor falls victim to this type of injury, the statute of limitations will not begin to run until the minor reaches the age of 18. The reasoning for this extension is that it allows a minor who suffered injuries to decide, once they are of legal age and mature, whether they want to pursue a claim.
Medical or Legal Exceptions
An even rarer circumstance where the statute of limitations will not immediately begin to run is when certain legal or medical conditions are present. In some instances, a legal or medical exception allows an injured party to pause the statute of limitations. For example, the statute of limitations will not run if the victim is in a comafrom suffering an injury as a result of a slip, fall, or trip.
Requirements to Bring Claim
Keep in mind that other conditions must be met before you can successfully bring a slip and fall claim in Nevada. A person bringing this type claim has the burden of proving the following:
You were on someone else's property

The property owner created dangerous conditions on the property or should have known of the dangerous conditions

You were injured as a result of the dangerous conditions
Remember that this is an element test, so ALL these conditions must be proven to prevail on a slip and fall lawsuit.
Click to contact our personal injury lawyers today
Steps to Take Immediately Following Accident
Right after an accident, you may be at a loss for what to do. Taking too long to act could hurt your chances of receiving compensation.
Talk to Medical Professional
Your health takes precedence over all other factors to consider. Injuries may not be apparent immediately following the accident, so it is essential that you seek professional medical care promptly. Do not end up in a situation where a relatively minor injury is aggravated and made into a much more serious type of injury.
Record Medical History
When you are able to, you should immediately report the accident to the property owner. Be sure to document any subsequent medical history, such as doctor visits, physical therapy, any testing, etc.
Consider Talking to a Personal Injury Attorney
Even if you think your injuries are minimal or that the property owner is not at fault, it is still in your best interest to get in contact with a personal injury attorney right away. Personal injury attorneys are experts on personal injury claims and can guide you on what your best options are moving forward.
If you or someone you know has suffered a slip and fall injury on someone else's property, then please contact Van Law Firmto speak to qualified attorneys about what options you have at your disposal.
Client Testimonials
These guys are amazing. Helped me throughout the process. Always there when I need help. Inititailly called a law firm (the one that has lots of ads on the radio), but they declined my case. Van Law Firm accepted my case without a second thought! Kudos to Daniel, my case manager, and Amanda who expedited my payment process. Highly recommended.
Milby Mags
Got in an accident at the beginning of the year and they have been awesome, especially with it being my first accident and me being like this. They have been very communicated, stayed in contact with me the whole time, giving me updates when there were any and even when there weren't and answered any question I had. I would recommend them to anyone. Everyone I have talked to there has been very friendly. I would give them a 10 out of 10.
Ethan Gullet
They made sure that my insurance company covered what I paid for them to which included the gap for my car that was totaled. My medical costs were taken care of and reduced substantially so I was able to get more on my settlement. My case manager, Will Garcia, was always helpful in assisting me and answering any questions I had. They really did an amazing job with my case. I would definitely recommend them to anyone in need of this type of legal help. Most lawyers do not help you with the recovery of the car and rental etc. They are amazing.
Teresa Cuthbertson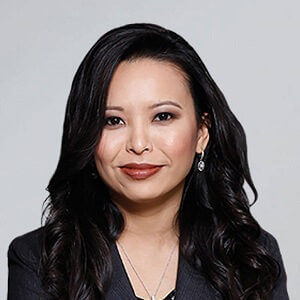 Have you been injured? We can help.
Fill out the form below, and we will get back to you very soon.