Van Law's slip and fall accident attorneys can help you pursue compensation if you suffered injuries due to negligent conditions at a Nevada grocery store. Our Las Vegas grocery store slip and fall lawyers can assist with every aspect of your premises liability claims or lawsuits and fight for the financial awards you need and deserve.
With more than $150 million in recovered settlements and verdicts, our team has a proven track record of personal injury case success. Our expertise extends across various legal domains, including being recognized as a leading Las Vegas Premises Liability Lawyer. We will stand up for your rights and seek every cent owed to you or your hurt loved one.
Slip and Fall Accidents Can Cause Severe Injuries and Significant Financial Losses
Slip, trip, and fall accidents can result in serious and fatal injuries, especially for older adults aged 65 and over. According to the Centers for Disease Control and Prevention (CDC), one in five falls in this age group results in a severe injury, such as a traumatic brain injury or broken bone. In addition, annually, older adult falls lead to:
Around 3 million emergency department visits
More than 800,000 hospital visits
At least 300,000 hospital stays for hip fractures
Over $50 billion in medical costs
We Will Fight for Your Recoverable Damages
You and your loved ones should not have to pay for an accident you did not cause. If a property owner or manager's negligent care of their premises caused your grocery store slip and fall, our Las Vegas attorneys can help you pursue personal injury damages for injuries and losses. Compensation may include:
Medical bills, including emergency services, hospital stays, doctor's office visits, physical therapy, rehabilitation, extended nursing, and any other necessary current or future treatment
Lost income, benefits, and earnings, including your lost meaning capacity if your injuries affect your ability to earn a living
Pain, suffering, and inconvenience, including disabling injuries, severe and chronic pain, scarring, disfigurement, mental and emotional distress, loss of enjoyment, and other impaired quality-of-life issues
Wrongful death damages on behalf of a deceased loved one
What Is the Value of Your Las Vegas Grocery Store Slip and Fall Case?
The compensation you can expect to recover will depend on factors unique to you and your case, including your medical treatment costs, the severity of your injuries, and how they affect your day to life and work. In addition, your role in the accident may also affect your damages.
According to NRS § 41.141, you can pursue awards if you are less than 50 percent liable for your slip and fall. However, if the court finds you partially at fault, it will reduce your verdict accordingly. For example, if the court awards you $100,000 and finds you 10 percent liable, you will collect $90,000. Insurance agents know the law, so this will also apply to claims.
Our lawyers can help you identify and calculate your losses and estimate a fair sum for your expected future expenses. We will also stand up to allegations the opposing side makes about wrongdoing on your part that could hurt your case and reduce your compensation.
For a free legal consultation with a grocery store slip and fall accidents lawyer serving Las Vegas, call (725) 900-9000
Our Las Vegas Personal Injury Attorneys Do the Work So You Can Focus on Your Health and Family
For decades, we have served injured clients in Las Vegas and throughout Nevada by protecting their financial future and securing the awards they need to get back on their feet. Our goal is to achieve the highest possible settlement or verdict for you or your loved one while minimizing the burden of your claims or lawsuits on you and your family.
We will do the work necessary to build your case while standing up for your rights and keeping you informed. Our team will:
Investigate your accident and prove liability.

A grocery store owner or manager may be liable for your slip and fall if it resulted from a neglected spill, a leaky freezer, a lack of "wet floor" warnings, or another unsafe condition. However, you must prove the condition caused your injuries and damages. We can do this by investigating your accident, collecting evidence, and applying it under state and federal law. Examples of evidence in a slip and fall case may include eyewitness testimony, store surveillance video, medical records, and official accident reports.

Handle your case's details.

Our lawyers will track and manage deadlines, draft and file insurance claims, lawsuits, and case paperwork, and communicate with involved parties on your behalf. In addition, we will provide you with frequent and timely updates and maintain open lines of attorney/client communications so that you are never in the dark about your case.

Be your voice. We advocate for our clients. We will be your voice during insurance negotiations, phone calls, emails, and meetings. We will ensure you receive fair treatment and stand up to bad faith tactics. Above all, we will work tirelessly to secure the most advantageous case outcome, including representing you at trial if necessary.
Can You Afford an Attorney?
At Van Law, we make our services affordable and accessible by representing clients on contingency. This means that working with our Las Vegas grocery store slip and fall lawyers will cost you nothing upfront or out of pocket. We only collect payment if and when we obtain compensation. If we do not win your case, you do not owe us attorney fees.
Las Vegas Grocery Store Slip and Fall Accident Lawyer Near Me (725) 900-9000
How Long Do You Have to Seek Grocery Store Slip and Fall Compensation in Nevada?
According to NRS § 11.190(4)(e), you must file your personal injury or wrongful death lawsuit within two years of your accident or loved one's passing. If the statute of limitations expires, the court will likely dismiss your case. Missing the deadline will also hurt your insurance claims. Often, insurers will use it as a reason to reduce or deny your settlement because you can no longer sue for a better outcome. We can help you get started before it is too late.
Click to contact our Grocery Store Slip and Fall Lawyers today
Contact Van Law for Help With Your Grocery Store Slip and Fall
Contact Van Law today for a risk-free, no-cost consultation. A team member is available 24/7 to answer your questions and tell you more about the benefits of working with our Las Vegas grocery store slip and fall lawyers. Call us today to get started.
Client Testimonials
These guys are amazing. Helped me throughout the process. Always there when I need help. Inititailly called a law firm (the one that has lots of ads on the radio), but they declined my case. Van Law Firm accepted my case without a second thought! Kudos to Daniel, my case manager, and Amanda who expedited my payment process. Highly recommended.
Milby Mags
Got in an accident at the beginning of the year and they have been awesome, especially with it being my first accident and me being like this. They have been very communicated, stayed in contact with me the whole time, giving me updates when there were any and even when there weren't and answered any question I had. I would recommend them to anyone. Everyone I have talked to there has been very friendly. I would give them a 10 out of 10.
Ethan Gullet
They made sure that my insurance company covered what I paid for them to which included the gap for my car that was totaled. My medical costs were taken care of and reduced substantially so I was able to get more on my settlement. My case manager, Will Garcia, was always helpful in assisting me and answering any questions I had. They really did an amazing job with my case. I would definitely recommend them to anyone in need of this type of legal help. Most lawyers do not help you with the recovery of the car and rental etc. They are amazing.
Teresa Cuthbertson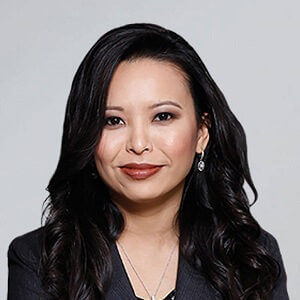 Have you been injured? We can help.
Fill out the form below, and we will get back to you very soon.