Negligence is a standard of conduct that uses a "reasonable person" standard. This legal standard asks what the average person exercising average care would do in the same or similar circumstances. If a person's actions fall below the level of care that a reasonable person would take in a certain situation and those actions cause you harm, negligence has occurred.
Negligence by a business owner or operator can cause a person to be injured in a slip and fall accident in many ways. The owner of a grocery store may fail to "clean up aisle 6" or fail to put up a warning sign when a floor has been recently mopped and is slippery. The owner of a casino may fail to repair a tear in a carpet or to fix a loose handrail on stairs which leads to a patron falling down and hurting himself.
Proving Negligence in a Slip and Fall Case
To receive compensation for a slip and fall injury, you will need to prove that the owner breached his duty of care and that this breach caused your injuries. In short, negligence requires that you will prove all of the following four elements.
Duty of Care
You must first prove that the property owner owed you a duty of care. In other words, you must show that the property owner had a legal obligation to keep you safe while on their property. All members of society have a general duty to act reasonably and avoid acts or omissions that may harm others.
Breach of Duty of Care
Next, you must prove that the property owner breached the duty of care owed to you. A person breaches their duty of care by failing to exercise reasonable care in fulfilling their duty. This breach may include a failure to act, improper action, or an omission by the property owner.
Causation
The third element requires that the property owner's breach to be the proximate cause of the injury. In other words, the property owner's breach must be related to the injury in question. If your injury cannot be traced to any specific act or omission by the property owner, then this element will fail.
Damages
Lastly, you must prove that you have actually suffered damages as a result of the injury. These damages can take two forms: economic damages (medical expenses, property damage, lost wages, etc.) and non-economic damages (pain and suffering).
For a free legal consultation, call (725) 900-9000
What is a Slip-and-Fall?
A "slip and fall" accident is a type of premises liabilityclaim in which an injured party seeks to hold a property owner liable for injuries on their property. Injuries from slip and fall accidents can be significant, leading to long-term mental and financial suffering. However, not all slip and fall injuries warrant compensation, and a property owner is not liable every time a person slips and falls on their property.
Rather, to receive compensation in the form of a legal settlement, you will need to prove that the property owner was negligent in keeping their premises safe. But what does it mean to be "negligent" in a slip and fall?
Proving Negligence in a Slip and Fall Accident
To show negligence in a slip and fall case, a Nevada plaintiff must prove:
The property owner should have known of the dangerous or hazardous

The property owner did know of the dangerous or hazardous condition but failed to address it in a reasonable manner

The property owner caused the dangerous or hazardous condition
Click to contact our personal injury lawyers today
Comparative Negligence
When you are injured in a slip and fall, the property owner may try to limit their liability by arguing that you were partially liable by comparative negligence. Comparative negligence is a term for when there is more than one party at fault for an accident. When this is applied to a slip and fall, the relative fault of each party can be considered when determining overall liability and what, if any, compensation is owed.
Nevada's comparative negligence statute is NRS 41.141and states that in any Nevada personal injury case, you may recover for injuries—even if you are partially at fault—so long as you are less than 50% at fault. If it is determined that you are more than 50% at fault for the accident, recovery is barred altogether, and you are entitled to no financial compensation.
In cases where your liability is less than 50%, you are still entitled to compensation, but your recovery will be reduced by your own percentage of fault in the accident. For example, if you receive $10,000 from a slip and fall accident in which you were determined to be 30% at fault, your recovery is reduced by $3,000, and you will instead take home $7,000 in total compensation.
Complete a Free Case Evaluation form now
Property Owner Arguments That May Limit Liability
A property owner may argue the following to try to limit their liability:
Clear and obvious hazard

Inadequate time for the owner to address hazard

The owner gave warning of potential hazard

Inappropriate footwear by the injured party
Steps Following a Slip and Fall Accident
If you or a loved one has suffered a slip-and-fall accident on a property where someone's negligence directly caused your injuries, contact the attorneys at Van Law Firm. We can help you gather the needed evidence to work up your case and get you the compensation that you deserve. Your first consultation is free, and we don't get paid unless we win your case!
Client Testimonials
These guys are amazing. Helped me throughout the process. Always there when I need help. Inititailly called a law firm (the one that has lots of ads on the radio), but they declined my case. Van Law Firm accepted my case without a second thought! Kudos to Daniel, my case manager, and Amanda who expedited my payment process. Highly recommended.
Milby Mags
Got in an accident at the beginning of the year and they have been awesome, especially with it being my first accident and me being like this. They have been very communicated, stayed in contact with me the whole time, giving me updates when there were any and even when there weren't and answered any question I had. I would recommend them to anyone. Everyone I have talked to there has been very friendly. I would give them a 10 out of 10.
Ethan Gullet
They made sure that my insurance company covered what I paid for them to which included the gap for my car that was totaled. My medical costs were taken care of and reduced substantially so I was able to get more on my settlement. My case manager, Will Garcia, was always helpful in assisting me and answering any questions I had. They really did an amazing job with my case. I would definitely recommend them to anyone in need of this type of legal help. Most lawyers do not help you with the recovery of the car and rental etc. They are amazing.
Teresa Cuthbertson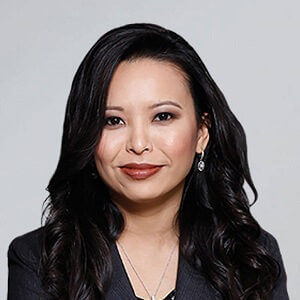 Have you been injured? We can help.
Fill out the form below, and we will get back to you very soon.