Being injured on someone else's property through no fault of your own can be overwhelming. You may be dealing with extensive medical bills and missed work. These challenges can leave you with more than inconveniences. It can affect your quality of life, mental health, and livelihood.
Property owners, managers, and other parties have a legal responsibility to keep their property safe for those who enter. You may have the right to seek compensation from whoever caused your injuries. A Boulder City, NV premises liability lawyer can help you pursue a financial recovery. If you've recently been hurt, our team from Van Law can walk you through your options.
You Can Seek Damages for the Effects of Your Premises Liability Case
Depending on the details of your case, you could recover both economic and non-economic damages. Examples include:
Medical expenses.

This includes the cost of care you received after the accident from hospitalization or the emergency room. You can also recover future medical expenses such as rehabilitation, doctor's appointments, and medications.

Cost of living with a disability.

If the accident resulted in a significant change to your lifestyle because of a disability, compensation may be awarded for the costs of making your home accessible or in-home nursing care.

Lost wages.

You could recover wages if you are unable to go to work for a certain amount of time while you were injured. If your injuries will leave you with a reduced ability to earn over the long term, you could seek these damages as well.

Pain and suffering.

If you are suffering from discomfort emotionally, mentally, or physically, you could receive compensation. This includes loss of enjoyment if you can no longer enjoy activities you once could because your injuries are impacting your ability to participate.
Determining your case's value can be challenging, but our attorneys are here to help and will discuss each type of damage with you to assess its value. We want to alleviate some of your stress so you can focus on recovering from your injuries.
For a free legal consultation with a premises liability lawyer serving Boulder City, call (725) 900-9000
Why Choose Van Law Firm to Support Your Premises Liability Case?
When you choose an attorney from our team, you receive more than just help to file a claim. We support you through it all. That starts with listening to you and learning what happened during a free consultation. Once you come to us, we are in this together. Our premises liability lawyers will fight for your best interests.
We care about you and will go the extra mile to make a difference. If that means ensuring that you have the medical appointments you need, we will help you do that. We also have a Client Care Coordinator available on our team to support you through the entire legal process. Communicating with you is our priority.
Contact Us Quickly to Meet Deadlines
In the state of Nevada, you have two years to file a personal injury case according to NRS § 11.190(4)(e). It is important you contact an attorney as quickly as possible after the accident to ensure you can meet the statute of limitations. Our attorneys need time to:
Investigate your accident

Gather evidence to support your claims

Review your damages and determine the value of your case

Negotiate with various parties to reach a settlement agreement

Litigate at trial, if necessary
Contacting an attorney from Van Law soon after your accident will give us time to prepare the evidence. The more time we have before the deadline, the more time we have to build a strong case for your compensation.
Boulder City Premises Liability Lawyer Near Me (725) 900-9000
Understanding Premises Liability Cases in Nevada
Premises liability refers to the legal responsibility a property owner has for any injuries caused by unsafe or defective conditions on their property. Owners have to maintain the property to ensure the safety of visitors. Such visitors could include:
Invitees

. This refers to someone who has permission to enter the property, such as a retail shopper in a store, or friends, relatives, and neighbors in a private residence. This person is on the premises for their own benefit.

Licensees

. This refers to a person who is coming onto the property for business purposes. The property owner owes a duty to keep heavily used areas reasonably safe and to warn the licensee of any dangerous conditions.

Trespassers

. A trespasser is someone who is not authorized to be on the property.
An attorney from our team can help determine what your visitor status was at the time of the incident and what that means for your legal case. If you were an invitee or licensee, you could have a right to hold the property owner accountable for your injuries on the property.
How We Prove Liability
In order to prove negligence on someone else's property, we must:
Show that you were on someone else's property with permission

Demonstrate that the property had a dangerous condition and the owner should have been aware of the risk or condition of the property

Show that the hazardous condition caused the injury
A lawyer from Van Law will gather evidence to prove negligence in your case. We will seek the maximum compensation you deserve while you focus on the road to recovery.
Examples of Premises Liability Cases
There are a variety of accident situations that are categorized as premises liability. Some of the more common types include accidents caused by:
Lack of maintenance:

Building elements can be dangerous if they are not properly maintained. This can range from appliances to light fixtures to elevators.

Inadequate building security:

Building owners have a responsibility to provide safety for their occupants, ensuring buildings are equipped with security cameras, guards, locks, and alarm systems.

Slip and fall hazards

: There are a number of reasons you could slip and fall on someone else's property. These accidents occur when a property owner or manager does not properly maintain walkways, sidewalks, staircases, or parking lots.
You could have been injured as a result of someone else's negligence. We can help hold the responsible party liable so you can recover from your injuries.
Click to contact our Boulder City Personal Injury Lawyers today
Contact a Boulder City, NV Lawyer Today for Your Free Consultation
If you are ready to hold the responsible party accountable for your injuries, contact Van Law today by calling or providing your information online. The call is free and comes with no obligation. Our Boulder City, NV premises liability lawyers are ready to get to work for you.
Client Testimonials
These guys are amazing. Helped me throughout the process. Always there when I need help. Inititailly called a law firm (the one that has lots of ads on the radio), but they declined my case. Van Law Firm accepted my case without a second thought! Kudos to Daniel, my case manager, and Amanda who expedited my payment process. Highly recommended.
Milby Mags
Got in an accident at the beginning of the year and they have been awesome, especially with it being my first accident and me being like this. They have been very communicated, stayed in contact with me the whole time, giving me updates when there were any and even when there weren't and answered any question I had. I would recommend them to anyone. Everyone I have talked to there has been very friendly. I would give them a 10 out of 10.
Ethan Gullet
They made sure that my insurance company covered what I paid for them to which included the gap for my car that was totaled. My medical costs were taken care of and reduced substantially so I was able to get more on my settlement. My case manager, Will Garcia, was always helpful in assisting me and answering any questions I had. They really did an amazing job with my case. I would definitely recommend them to anyone in need of this type of legal help. Most lawyers do not help you with the recovery of the car and rental etc. They are amazing.
Teresa Cuthbertson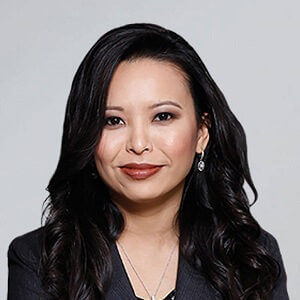 Have you been injured? We can help.
Fill out the form below, and we will get back to you very soon.