Was Someone You Love Wrongfully Killed?
Over the years, Van Law Firm has helped countless Seattle-area families recoup both compensatory and punitive damages for the wrongful death of a loved one. When you hand your case to us, we leave no stone unturned in the course of our investigations, and we'll handle all the legal processes for you in a swift manner, so that you can avoid unnecessary stressors. We know that when you're mourning your loss, the last thing you want to worry about is a contentious legal battle.
Our attorneys can recover a wide range of potential damages in a wrongful death case, including any burial and funeral expenses, lost wages and benefits that the deceased would have earned, medical compensation for expenses that accrued while the deceased was still alive, punitive damages, and even non-economic losses such as loss of enjoyment or companionship.
We know that there is obviously no dollar amount that could fully compensate for the death of your loved one. However, we've found that in our experience, a favorable settlement on behalf of victims' families can provide much-needed closure to an otherwise tragic ordeal. When we obtain a legal victory, families can rest assured that the wrongful behaviour of the guilty party has been both acknowledged and punished.
For a free legal consultation with a wrongful death lawyer serving Seattle, call (725) 900-9000
Are You Eligible for a Wrongful Death Claim?
In the event that an individual is killed in an accident (or from injuries sustained in an accident) due to the negligent or malicious acts of others, there are surviving family members who can come forward with a wrongful death claim. In most cases, that would include the partner/spouse, child, parent, or sibling of the deceased.
Potential claimants should note that even though a large percentage of cases that involve death will be brought to criminal court for charges such as murder and manslaughter, this step is not needed in order for plaintiffs to recoup monetary compensation. Wrongful death claims are considered civil actions rather than criminal, and as such, the burden of proof is lower; the plaintiff need only prove that the defendant was negligent, not with an intent to harm. While criminal charges are meant only to punish the guilty party, wrongful death settlements can aid an entire family.
It's entirely possible that a wrongful death may arise from a scenario that is not necessarily criminal, such as the use of a defective product or drug, an error in medical care, a serious car crash, or a workplace accident. Thus, if no criminal charges are brought forth, or if a criminal court finds the defendant to be not guilty, a wrongful death claim is another avenue through which the family of the deceased may recover restitution.
Let us evaluate your situation and determine the best path to take to help you achieve your goals. Give our injury attorneys a call today at (360) 200-0000.
Seattle Wrongful Death Lawyer Near Me (725) 900-9000
Components of a Wrongful Death Suit
In any wrongful death case, the court will debate the following points:
The claim must be centered around a confirmed loss of life, not just severe injuries or paralyzation, coma, etc.
The victim's death must be attributable to the negligent or reckless behavior of another party
The remaining family members must have suffered damages as a result of their loved one's death
At the time the suit is filed, a representative must be in place to oversee the estate of the victim
No obligation consultations are always free.
Let us help you!

Call Now: (360) 200-0000

We are available 24/7
Click to contact our Seattle Personal Injury Lawyers today
Connect With Seattle Wrongful Death Attorneys
When you need help in getting properly compensated for the death of someone you love, the Seattle wrongful death attorneys from Van Law Firm are the best choice to maximize your settlement. Call our Washington location now at (360) 200-0000 for a free consultation to see if your case may be eligible.
When we accept cases, we do so with one goal in mind: to do all we can to ensure a favorable settlement on our clients' behalf. Our clients are responsible for our success, and we try to pay them back at every opportunity.
Client Testimonials
These guys are amazing. Helped me throughout the process. Always there when I need help. Inititailly called a law firm (the one that has lots of ads on the radio), but they declined my case. Van Law Firm accepted my case without a second thought! Kudos to Daniel, my case manager, and Amanda who expedited my payment process. Highly recommended.
Milby Mags
Got in an accident at the beginning of the year and they have been awesome, especially with it being my first accident and me being like this. They have been very communicated, stayed in contact with me the whole time, giving me updates when there were any and even when there weren't and answered any question I had. I would recommend them to anyone. Everyone I have talked to there has been very friendly. I would give them a 10 out of 10.
Ethan Gullet
They made sure that my insurance company covered what I paid for them to which included the gap for my car that was totaled. My medical costs were taken care of and reduced substantially so I was able to get more on my settlement. My case manager, Will Garcia, was always helpful in assisting me and answering any questions I had. They really did an amazing job with my case. I would definitely recommend them to anyone in need of this type of legal help. Most lawyers do not help you with the recovery of the car and rental etc. They are amazing.
Teresa Cuthbertson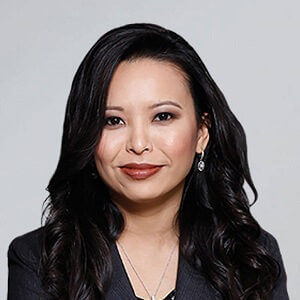 Have you been injured? We can help.
Fill out the form below, and we will get back to you very soon.