Do You or Someone You Love Have a History of Taking Zantac in the Seattle Area?
Shockwaves have been felt all throughout the legal and pharmaceutical industries ever since the U.S. Food and Drug Administration (FDA) announced in April of 2020 that all Zantac (ranitidine hydrochloride) products were being immediately recalled from store shelves. This sweeping verdict came as the result of numerous studies and petitions that revealed deadly amounts of the chemical N-nitrosodimethylamine (NDMA) in Zantac samples. NDMA is known to be a potent carcinogen.
As the news of this discovery has slowly made its way across the country, claimants from all over the U.S. are beginning to come forward with legal action. Any former Zantac users in the Seattle area should feel confident that the trusted Seattle Zantac attorneys from Van Law Firm are available to review their potential claim. We are actively vetting new cases, so that we may do our part to ensure that victims are properly compensated for their injuries, and to prevent this behavior from happening again in the future.
For a free legal consultation with a zantac lawyer serving Seattle, call (725) 900-9000
The Origins of Zantac and the Discovery of NDMA
Since the early 1980s, Zantac has been one of the most popular gastrointestinal medicines in the world. It's a relatively "informal" drug, in that a lot of people take it as-needed, or will use it to supplement a larger overall regimen. The majority of Zantac users take it to treat various stomach and throat problems, such as heartburn, acid reflux, and stomach ulcers. It was one of the most-prescribed drugs on the market for decades, but the true dangers of Zantac are just beginning to be realized.
After years of research, scientists have concluded that Zantac and NDMA are essentially the perfect match. For context, other drugs have been found to contain the carcinogen in the past, but it was always traced back to issues with manufacturing or storage. However, that is not the case with Zantac– experiments have shown that the drug's working ingredient, ranitidine, is not stable, meaning it will decompose by itself when left alone. When the ranitidine molecules break down, the pieces that are left are the exact ones necessary to create NDMA. This process is then repeated until the levels of NDMA become astronomical; the FDA has suggested an intake limit of 96 nanograms per day, while experiments regularly report finding tens of thousands of nanograms in just one dose.
Let us evaluate your situation and determine the best path to take to help you achieve your goals. Give our injury attorneys a call today at (360) 200-0000.
Seattle Zantac Lawyer Near Me (725) 900-9000
The Risk of Cancer for Long-Time Zantac Users
Zantac can be taken by pill, syrup, or injection, and so NDMA can travel all throughout victims' bodies and affect any of the major bodily systems. As a results, claimants from Seattle and around the country have identified the following forms of cancer in Zantac lawsuits:
Bladder cancer
Brain cancer
Breast cancer
Esophageal/nasal/throat cancer
Kidney cancer
Liver cancer
Lung cancer (in non-smokers)
Pancreatic cancer
Prostate cancer
Stomach cancer
Testicular cancer
Thyroid cancer
Uterine cancer
Click to contact our Seattle Personal Injury Lawyers today
Materials and Criteria for Seattle Zantac Claims
At this point in Zantac litigation, there are a few elements and eligibility requirements that have been established. Seattle Zantac claimants should take note of the following questions and disclaimers:
Can you prove that you've used Zantac for an extended period of time? The first step toward a successful claim would involve your ability to demonstrate at least one year of steady Zantac use, either through receipts, prescription records, or otherwise.
Are you able to show that you've sustained injuries that were caused by Zantac? Potential claimants should be prepared to present a confirmed diagnosis of cancer, preferably from the list above. This diagnosis must come after the plaintiff began using Zantac, not before.
Will you have the ability to show all the ways in which your life has been affected? The damages in a Zantac claim can range from medical costs to lost income and pain and suffering.
Disclaimers
In addition to the eligibility criteria, there are also certain disqualifiers that have been identified, and they are as follows:
Any claimants with the pre-existing conditions hepatitis B or C, H. pylori, and achalasia are considered ineligible.
Any claimants who reside in or used Zantac in the following locations are considered ineligible:
No obligation consultations are always free.
Let us help you!

Call Now: (360) 200-0000

We are available 24/7
Complete a Free Case Evaluation form now
Contact Trusted Seattle Zantac Attorneys
When you're ready to move forward with a Zantac claim, the experienced Seattle Zantac attorneys from Van Law Firm are just a phone call away. With a certified 5-star rating across Avvo, Google, and Yelp, you won't want to make the mistake of taking your case somewhere else.
Call (360) 200-0000 to get started right away with a free and confidential case evaluation and consultation. Your compensation is out there, the only thing left to do is enlist our help to go out and get it.
Client Testimonials
These guys are amazing. Helped me throughout the process. Always there when I need help. Inititailly called a law firm (the one that has lots of ads on the radio), but they declined my case. Van Law Firm accepted my case without a second thought! Kudos to Daniel, my case manager, and Amanda who expedited my payment process. Highly recommended.
Milby Mags
Got in an accident at the beginning of the year and they have been awesome, especially with it being my first accident and me being like this. They have been very communicated, stayed in contact with me the whole time, giving me updates when there were any and even when there weren't and answered any question I had. I would recommend them to anyone. Everyone I have talked to there has been very friendly. I would give them a 10 out of 10.
Ethan Gullet
They made sure that my insurance company covered what I paid for them to which included the gap for my car that was totaled. My medical costs were taken care of and reduced substantially so I was able to get more on my settlement. My case manager, Will Garcia, was always helpful in assisting me and answering any questions I had. They really did an amazing job with my case. I would definitely recommend them to anyone in need of this type of legal help. Most lawyers do not help you with the recovery of the car and rental etc. They are amazing.
Teresa Cuthbertson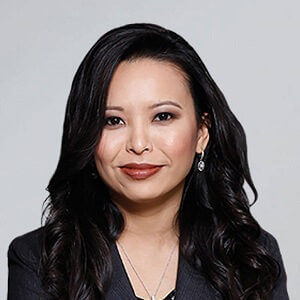 Have you been injured? We can help.
Fill out the form below, and we will get back to you very soon.