Victims' families generally have up to two years to begin a lawsuit if their loved one died from certain types of injury incidents. This includes:
Negligence injuries, such as traffic accidents and falls
Medical malpractice
Intentional actions, such as assault or murder
If you lost a loved one and want to pursue a case against the at-fault party or parties, contact a wrongful death lawyer as soon as possible after their death. You only have a limited time to sue the liable parties and seek compensation for your family's losses.
What Is a Statute of Limitations on Wrongful Death?
A statute of limitations for wrongful death is a law that sets the deadline for beginning a civil lawsuit based on a loved one's injuries and death. In Nevada, the statute of limitations is NRS § 11.190(4)(e). Family members and personal representatives generally have up to two years to begin a lawsuit. This countdown begins the day the victim passes away.
Each state sets its own statute of limitations for personal injury and wrongful death cases. Generally, the deadline for beginning a wrongful death lawsuit falls between one and three years.
Some exceptions could apply that could give the family more or less time to begin a lawsuit. While you most likely have up to two years in Nevada, speaking to an attorney about the case details as soon as possible can ensure you understand the applicable timeline in your case.
For a free legal consultation, call (725) 900-9000
What does This Deadline Mean for My Nevada Wrongful Death Case?
The deadline applies to filing the initial paperwork in your local civil court to begin a lawsuit. If you don't file this paperwork before the deadline, you will likely be unable to sue the at-fault party and hold them legally responsible at trial.
The courts will likely bar you from moving forward with your case without a good reason for being late. You can continue negotiating with the liable party's insurer after this date, but the missed statute of limitations could also affect the negotiations here.
While the deadline does not apply to your insurance claim, having the right to sue provides significant leverage when negotiating with the insurance company. When you lose the right to sue, you also lose this leverage. It could make it difficult or impossible to negotiate a fair settlement in your case.
When Should I Discuss My Loved One's Death With an Attorney?
If your loved one died because of another party's carelessness or recklessness, hiring an attorney could make it easier to recover compensation for your family and get justice. A civil case could allow you to hold the at-fault party legally responsible and recover fair compensation based on your family's expenses and losses.
You will want to make this call as early in the process as possible. Most lawyers offer a free initial consultation for those who lost loved ones in a negligence accident. They know discussing your loved one's incident, injuries, and death is difficult. They can manage your case compassionately while navigating the process and aggressively seeking compensation based on available evidence.
Click to contact our personal injury lawyers today
What does Nevada Law Say About Wrongful Death?
The wrongful death process and the way you recover compensation depend greatly on the applicable state laws. In Nevada, these generally come from Nev. Rev. Stat. § 41.085. Under this statute, a negligent party may be held responsible for wrongful death and the expenses and losses that occur. Other details of how these cases work are also in this section of the law.
Who Can File a Wrongful Death Lawsuit in Nevada?
Only certain parties can represent surviving family members and file a lawsuit against the party that caused a wrongful death. In Nevada, this could include:
The personal representative: The executor of the victim's will or administrator of their estate can sue in a wrongful death case. The proceeds of the lawsuit benefit the family and other loved ones. Some money is distributed to heirs according to the will.
A surviving spouse and children: The surviving spouse and any children have the first opportunity to sue the at-fault party and recover compensation.
Parents of the deceased: The victim's parents generally file the lawsuit if there is no spouse or children.
The deceased's siblings: The victim's siblings can pursue compensation if there are no surviving spouses, children, or parents.
Other family members: Under some circumstances, other family members may be eligible to represent the family and file a wrongful death suit. This is only true when there are no other closely related relatives.
Recoverable Damages in a Nevada Wrongful Death Case
The damages available in a wrongful death case compensate the estate and immediate family members for their expenses and losses, including non-economic damages. This includes:
Related medical expenses
Reasonable funeral and burial expenses
Lost future income and benefits
Loss of services usually performed by the deceased
Conscious pain and suffering endured by the victim before their death
Loss of companionship, parental guidance, affection, and other intangible losses
Emotional pain and suffering endured by the surviving family members
Working with a lawyer can help you identify the recoverable damages in your case. These vary widely depending on the circumstances, case facts, and more.
Complete a Free Case Evaluation form now
Speak to a Nevada Wrongful Death Attorney for Free Today
Van Law provides complimentary initial consultations for families who have lost beloved members because of someone else's negligence. We understand Nevada's wrongful death laws and can explain how they apply to your case. Our attorneys may file a claim or lawsuit and seek compensation on your behalf with no upfront fees for your family.
Contact us now to get started with your free consultation.
Client Testimonials
These guys are amazing. Helped me throughout the process. Always there when I need help. Inititailly called a law firm (the one that has lots of ads on the radio), but they declined my case. Van Law Firm accepted my case without a second thought! Kudos to Daniel, my case manager, and Amanda who expedited my payment process. Highly recommended.
Milby Mags
Got in an accident at the beginning of the year and they have been awesome, especially with it being my first accident and me being like this. They have been very communicated, stayed in contact with me the whole time, giving me updates when there were any and even when there weren't and answered any question I had. I would recommend them to anyone. Everyone I have talked to there has been very friendly. I would give them a 10 out of 10.
Ethan Gullet
They made sure that my insurance company covered what I paid for them to which included the gap for my car that was totaled. My medical costs were taken care of and reduced substantially so I was able to get more on my settlement. My case manager, Will Garcia, was always helpful in assisting me and answering any questions I had. They really did an amazing job with my case. I would definitely recommend them to anyone in need of this type of legal help. Most lawyers do not help you with the recovery of the car and rental etc. They are amazing.
Teresa Cuthbertson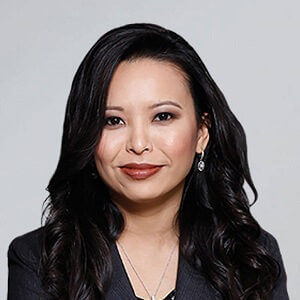 Have you been injured? We can help.
Fill out the form below, and we will get back to you very soon.