The cost of sexual abuse persists throughout a survivor's life—from painful memories to diagnosable conditions that interfere with work and interpersonal problems. However, if you are a survivor, the Van Law team wants to get justice for any abuse-related damages you have experienced.
A Spokane, WA, sexual abuse lawyer from Van Law will fight for a settlement or judgment that covers your damages while holding your abuser—and any other liable parties—accountable.
Criminal Proceedings Don't Cover the Cost of Abuse: Van Law Will Seek Money for Abuse-Related Damages
It is critical that Inland Empire courts hold sexual abusers accountable. However, abuse survivors often find themselves alone in dealing with the fallout of abuse, even when their abuser received a lengthy prison sentence. In tragic cases, the criminal justice system fails to hold abusers in Spokane accountable at all.
In either case, Van Law helps abuse survivors in the Spokane Valley seek proper justice by fighting for a financial recovery that accounts for these abuse-related damages.
Pain and Suffering
The U.S. Department of Veterans Affairs describes the prevalence of post-traumatic stress disorder (PTSD) among sexual abuse survivors. However, you might also:
Have difficulty maintaining romantic relationships.

Experience mood or personality changes related to abuse symptoms.

Develop substance abuse disorders.

Risky sexual behavior.
The Van Law team works with medical and mental health professionals when handling sexual abuse cases. Then, we will evaluate your pain and suffering damages in a noninvasive, respectful manner.
Physical Injuries
Sexual abuse may require immediate medical care but also could contribute to long-term health problems like obesity and heart disease.
The Van Law team will work with your doctors to identify and value every medical expense stemming from sexual abuse.
Psychological and Emotional Treatment
Survivors may need various therapies for psychological and emotional trauma, including the following:
One-on-one counseling

Cognitive-behavioral therapy (CBT)

Group therapy

Medications
Every survivor's healing journey is unique. We will work with your mental health team and consult our experts to determine the cost of current and future treatments.
Professional Damages
Sexual abuse symptoms can disrupt several areas of your life, including your work. If you cannot reach your full professional potential because of abuse symptoms, you could recover lost income, benefits, bonuses, and earning power from missed promotions. Thus, we will review your work history and discuss any professional damages you have experienced.
In addition, because each case is unique, we will identify any other abuse-related damages not listed here.
For a free legal consultation with a sexual abuse lawyer serving Spokane, call (725) 900-9000
Why Sexual Abuse Survivors in Spokane, WA, Can Trust Van Law to Fight for Them
Trust is essential when you hire a lawyer. Sexual abuse cases are particularly sensitive, and the Van Law team knows precisely what survivors need from their legal counselors.
When you hire a sexual abuse attorney in Spokane, WA, from Van Law, you should expect the following:
Privacy:

Survivors do not generally want to deal with a legal case. However, lawsuits often are necessary to get compensation and justice from your abuser. Just know we will handle your case with the utmost respect for your privacy and well-being.

Compassion:

We have seen first-hand the toll that sexual abuse takes on survivors. So, first and foremost, you can expect empathy when you hire an attorney from Van Law.

Financial support:

We pay all filing fees, expert fees, and other case-related expenses while pursuing your case. Then, we'll only get an attorney's fee if we win your case.

Legal competence:

We have handled many sexual abuse cases. Thus our attorneys are experienced, dedicated to winning for clients, and will handle your case competently and professionally.
Our Former Clients Fully Endorse the Van Law Team
Our firm's testimonials confirm our claims about placing the client first and fighting for the financial recovery you deserve:
"My experience with this firm was great. I worked with Yesenia who kept me updated every step of the way and answered questions I had." — Mary T.

"I want to thank Van Law Firm for the hard work and dedication they put into my case. My case manager Norma was great and explained everything in detail." — Darla S.
Don't trust your sexual abuse case to an unproven firm that may not provide the excellent legal service you deserve. Instead, put your trust in Van Law.
Spokane Sexual Abuse Lawyer Near Me (725) 900-9000
Services Our Legal Team Provides Sexual Abuse Survivors in Spokane
Our lawyers, paralegals, investigators, and experts collaborate to seek justice for sexual abuse victims. This teamwork entails every step in the legal process, including the following:
Managing communications and paperwork:

We oversee every detail of paperwork and communicate with those involved in your case. This work ensures an accurate case and that nobody violates your rights.

Calculating and documenting damages:

Our team will calculate your economic and noneconomic damages to ensure we fight for every dollar you are entitled to recover.

Organizing evidence:

We will get all available evidence of the defendants' liability and organize it for settlement discussions.

Leading settlement talks:

Your attorney from Van Law will fight for the entire settlement you deserve.
Finally, although we often resolve sexual abuse cases through settlements, we're ready to take your case to court if necessary.
Click to contact our Sexual Abuse Lawyers today
Call Van Law Today to Complete a Free Consultation About Hiring a Sexual Abuse Lawyer in Spokane, WA
Let a Spokane, WA, sexual abuse lawyer from Van Law fight for you. Our team will demand that your abuser and any other liable party compensate you for damages. In addition, we won't stop fighting until we've exhausted every avenue for securing the compensation you deserve.
Contact Van Law today for your free consultation.
Client Testimonials
These guys are amazing. Helped me throughout the process. Always there when I need help. Inititailly called a law firm (the one that has lots of ads on the radio), but they declined my case. Van Law Firm accepted my case without a second thought! Kudos to Daniel, my case manager, and Amanda who expedited my payment process. Highly recommended.
Milby Mags
Got in an accident at the beginning of the year and they have been awesome, especially with it being my first accident and me being like this. They have been very communicated, stayed in contact with me the whole time, giving me updates when there were any and even when there weren't and answered any question I had. I would recommend them to anyone. Everyone I have talked to there has been very friendly. I would give them a 10 out of 10.
Ethan Gullet
They made sure that my insurance company covered what I paid for them to which included the gap for my car that was totaled. My medical costs were taken care of and reduced substantially so I was able to get more on my settlement. My case manager, Will Garcia, was always helpful in assisting me and answering any questions I had. They really did an amazing job with my case. I would definitely recommend them to anyone in need of this type of legal help. Most lawyers do not help you with the recovery of the car and rental etc. They are amazing.
Teresa Cuthbertson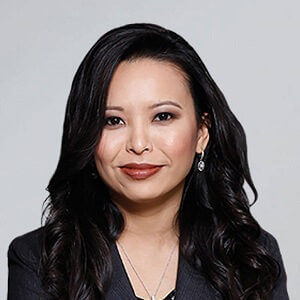 Have you been injured? We can help.
Fill out the form below, and we will get back to you very soon.