If you endured sexual assault or sexual abuse in Spokane, WA, you have a right to hold the at-fault parties responsible through a civil case. You can demand fair compensation for your expenses and losses and recover money for the emotional distress they caused you. Our attorneys represent survivors of sexual assault and adults who endured childhood sexual abuse in Spokane.
A Spokane personal injury lawyer from Van Law is here to help you fight for justice based on the abuse you experienced. We can help you recover compensation and hold the at-fault party or parties accountable. Let us review your case with you today. We provide free, confidential consultations.
Damages Recoverable by Our Spokane Sexual Assault Lawyer in Your Case
Our sexual assault attorneys in Spokane, WA fight to recover fair compensation for our clients. We understand that a payout is important for survivors for several reasons, such as:
You can get the mental health care and support you need

You do not have to worry about lost income if your emotional distress prevents you from working regularly

You can get peace of mind knowing the perpetrator is held accountable

You could help prevent others from being abused in the same way
At Van Law, we aim for justice for sexual assault survivors in Spokane. Let our team help you pursue damages that include:
Past, current, and future mental health care and other medical care costs

Past, present, and future income losses

Reduced ability to work and earn if you cannot continue with your career

Past, current, and future emotional distress
For a free legal consultation with a sexual assault lawyer serving Spokane, call (725) 900-9000
How Our Sexual Assault Attorneys in Spokane, WA, Can Help With Your Case
At Van Law, we ensure our clients understand their rights and legal options after a Spokane sexual assault. If you endured this type of abuse, we can help you develop a case to hold the perpetrator and other liable parties accountable. You do not have to try to manage this on your own.
When you opt to work with our team, we will investigate what happened, gather evidence, and build a compelling case to tell your story. We could be able to use this case to negotiate a fair settlement or convince the jury to issue a verdict for you at trial.
You can count on us to:
Manage all communication with other parties about the case

Provide regular case updates

Answer your calls and emails promptly

Determine what a fair settlement might look like

Continue settlement negotiations throughout the process

Sue the parties when necessary

Represent your best interests
Our client testimonials demonstrate how our team provides personalized support and guidance for every client from start to finish. We are here for you during this difficult time so that you can return to what's most critical – focusing on your own healing while we handle your legal claim.
Van Law Firm operates on a contingency fee basis. Clients are not required to provide a retainer upon engagement, nor are there any initial fees. Compensation is solely derived from the proceeds we obtain on winning the case. Should the case not prevail, you will incur no fees.
Spokane Sexual Assault Lawyer Near Me (725) 900-9000
Our Spokane Sexual Assault Attorneys Explain Your Legal Options
Washington State survivors of sexual assault legal options include pursuing both criminal charges and civil litigation. These avenues are not mutually exclusive, allowing survivors to pursue both concurrently. It is important to note that a favorable outcome in one does not necessarily influence the outcome of the other. Historically, securing a criminal conviction in sexual assault cases has proven to be more challenging.
Per WAC 478-121-150, Washington classifies sexual touching without consent as sexual assault. This law further defines several situations where people cannot consent, including minors and those incapacitated either temporarily or permanently.
For a successful conviction under this statute in a criminal court, substantial evidence is required to demonstrate that the defendant engaged in sexual assault. Securing such evidence can be challenging, as many incidents occur in settings without external witnesses or tangible evidence.
In contrast, the evidentiary standard for civil cases, including those our legal team handles for survivors in Spokane, is distinct. We aim to establish:
The deliberate harm inflicted by the accused upon our client

The resultant physical, emotional, or financial distress experienced by our client
Additionally, there may be situations where an organization or institution in Spokane can be held accountable in a sexual assault civil case. If the abuse or assault transpires under an institution's purview, they are responsible for safeguarding those under their care. Their failure to do so could render them legally liable.
How Our Sexual Assault Lawyers in Spokane, WA, Handle Cases for Survivors
At Van Law Firm, as personal injury attorneys specializing in sexual assault civil cases, our mission is to stand alongside and uplift survivors of sexual abuse. We are committed to pursuing justice by holding those who caused your emotional trauma accountable and seeking compensation for your sufferings.
This can be achieved through:
A negotiated settlement or

A civil lawsuit culminating in a jury trial
Our Washington State sexual abuse lawyers understand how the laws work when pursuing justice in these cases. Washington State has complex laws about when survivors can sue perpetrators and other liable parties in sexual assault and abuse cases. In general, RCW 4.16.340 allows childhood sexual abuse survivors to sue after the age of 18 and recognize the harm their abuse caused. Adult sexual assault survivors have a different timeline, and several factors play a role.
We can help you understand your legal options and answer your questions about how these cases work. We encourage you to connect with our team for a confidential conversation about your legal options, even if you are still determining if you are ready to proceed at this time.
Click to contact our Spokane Personal Injury Lawyers today
Discuss Your Options With Our Spokane Sexual Assault Legal Team for Free
Van Law represents sexual assault survivors in Spokane and other parts of Washington State. We provide free consultations with our team so survivors can learn more about their rights and legal options.
Our experienced legal team is standing by, ready to answer any questions you have. We'll treat your case with the utmost respect and keep all your sensitive information confidential. Contact us now to get started with your initial consultation with a sexual assault lawyer in Spokane, WA.
Client Testimonials
These guys are amazing. Helped me throughout the process. Always there when I need help. Inititailly called a law firm (the one that has lots of ads on the radio), but they declined my case. Van Law Firm accepted my case without a second thought! Kudos to Daniel, my case manager, and Amanda who expedited my payment process. Highly recommended.
Milby Mags
Got in an accident at the beginning of the year and they have been awesome, especially with it being my first accident and me being like this. They have been very communicated, stayed in contact with me the whole time, giving me updates when there were any and even when there weren't and answered any question I had. I would recommend them to anyone. Everyone I have talked to there has been very friendly. I would give them a 10 out of 10.
Ethan Gullet
They made sure that my insurance company covered what I paid for them to which included the gap for my car that was totaled. My medical costs were taken care of and reduced substantially so I was able to get more on my settlement. My case manager, Will Garcia, was always helpful in assisting me and answering any questions I had. They really did an amazing job with my case. I would definitely recommend them to anyone in need of this type of legal help. Most lawyers do not help you with the recovery of the car and rental etc. They are amazing.
Teresa Cuthbertson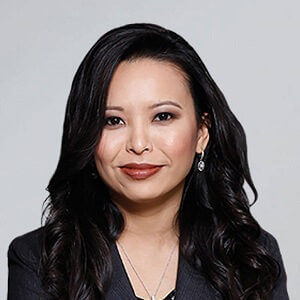 Have you been injured? We can help.
Fill out the form below, and we will get back to you very soon.