Sexual abuse of any kind is inexcusable. While nothing can ever undo the experience you endured, through a financial settlement, you could find closure and justice.
A Washington sexual abuse lawyer from Van Law can serve as your advocate. We can file your claim against the liable party, determine your losses, and join your support system. Today, you can start a free and confidential case review with our team. During our conversation, we can discuss your legal goals and options.
You're Not Alone; Van Law Is Here for You
After suffering sexual abuse, you need legal guidance and support you can rely on. When you are ready to demand justice, our personal injury team stands ready to pursue your case.
Rather than focusing on your case's legal details, you can get medical attention and the mental health support you need to start rebuilding your life. In the meantime, our firm will handle everything from start to finish. We will identify all parties who contributed to the abuse you endured, gather the evidence needed to prove liability, and fight to recover damages.
We Charge Nothing Out of Pocket for Our Legal Insights
Our team aims to make legal help accessible to survivors of sexual abuse in Washington State. We don't ask that you put down a retainer or pay hourly rates. You also don't have to cover any of your case's filing, administrative, or consulting fees. We manage your case's expenses and other obligations.
Additionally, we only charge our attorney's fees if your case succeeds. You don't have to dig into your savings because a portion of your settlement accounts for our efforts. Don't worry—this arrangement isn't too good to be true. This is how we manage many of the injury cases that come through our door.
Our Lawyers Determine Liability for Your Damages
Multiple parties could have liability for the trauma you experienced. This may initially seem overwhelming. Yet, if multiple parties have liability, Van Law can pursue damages from each of them.
Liability ultimately depends on your situation. For instance, if you endured sexual abuse within a school environment, liable parties could include:
Principles

Teachers

Teaching assistants

Cafeteria workers

Janitorial staff

The superintendent

Other school workers
We must conduct an in-depth investigation into the sexual abuse you endured so we can fully understand which parties should compensate you. An investigation allows us to gather crucial supporting evidence, including incident reports, witness testimony, and forensic details. We aim to show that because another party perpetrated sexual abuse, you deserve financial justice.
For a free legal consultation with a sexual abuse lawyer serving Washington, call (725) 900-9000
Washington State Sets a Filing Deadline for Sexual Abuse Lawsuits
Before we discuss your case's filing deadline, we want to share one thing. To us, it doesn't matter how long ago the sexual abuse happened; we still want to hear from you.
State laws regarding sexual abuse cases change frequently, sometimes giving survivors additional time to file their cases. What's more, understanding the statute of limitations can get confusing. You might think time has run out, when really, you have ample time to file your case.
Generally, the statute of limitations for personal injury lawsuits in Washington State is just three years. However, sexual abuse cases are unique in that there are many other factors that could affect the exact amount of time you have to file.
For example, if you suffered sexual abuse as a minor, the statute of limitations wouldn't start until you reach 18 years old. You could also have more time to file if you recently discovered the sexual abuse after years of being unaware.
Bottom line:our team wants to hear from you as soon as possible. That way, we can start building your case and put your mind at ease.
Washington Sexual Abuse Lawyer Near Me (725) 900-9000
Possible Compensation in Washington Sexual Abuse Lawsuits
No amount of money will truly account for your trauma and hardships. However, it can offer the financial relief you need, so you can focus on your well-being. You shouldn't have to go through the motions of your day-to-day life if you could benefit from taking time off work or working through an intensive therapeutic program.
To learn how much you should recover, your sexual abuse lawyer can listen to your story, corroborate with field experts, and evaluate your financial losses. A settlement or court award could yield reimbursement for:
Pain and suffering

E

motional trauma

Diminished quality of life

Reduced future earning capacity

Moving costs (if applicable)

Loss of consortium

Healthcare expenses

Ongoing mental health counseling costs

Disfigurement and skin scarring

Loss of employee benefits
Click to contact our Sexual Abuse Lawyers today
Frequently Asked Questions About Sexual Abuse Cases in Washington State
Van Law wants you to have all the answers you need to plan your next steps. Here are some questions you may have:
How Long does It Take to Pursue Damages?
Your case's timeline depends on many factors, including the liable party and the amount of compensation involved. Van Law hopes to resolve your case quickly, so you can start picking up your life's pieces and moving on. We protect you from bad faith insurance tactics, retaliation, and other headaches that could delay your claim.
Does Sexual Abuse Have to Be Physical?
No. Sexual abuse can constitute any non-consensual sexual act. This could range from the forced viewing of pornography to verbal threats.
Will I Have to File a Lawsuit?
Without reviewing your case, we don't know whether a lawsuit will be necessary. If one does, however, we can manage that entire process from start to finish. That involves adhering to deadlines, presenting evidence, and arguing your case.
Complete a Free Case Evaluation form now
Contact Our Sexual Abuse Team in Washington for Help Today
After the trauma you endured, there is no reason you should deal with the consequences of someone else's egregious acts.
Secure financial recovery and bring the liable parties to justice when you work with a Washington sexual abuse lawyer at Van Law. Everything you share with us is confidential, and nobody has to know you spoke with us.
Client Testimonials
These guys are amazing. Helped me throughout the process. Always there when I need help. Inititailly called a law firm (the one that has lots of ads on the radio), but they declined my case. Van Law Firm accepted my case without a second thought! Kudos to Daniel, my case manager, and Amanda who expedited my payment process. Highly recommended.
Milby Mags
Got in an accident at the beginning of the year and they have been awesome, especially with it being my first accident and me being like this. They have been very communicated, stayed in contact with me the whole time, giving me updates when there were any and even when there weren't and answered any question I had. I would recommend them to anyone. Everyone I have talked to there has been very friendly. I would give them a 10 out of 10.
Ethan Gullet
They made sure that my insurance company covered what I paid for them to which included the gap for my car that was totaled. My medical costs were taken care of and reduced substantially so I was able to get more on my settlement. My case manager, Will Garcia, was always helpful in assisting me and answering any questions I had. They really did an amazing job with my case. I would definitely recommend them to anyone in need of this type of legal help. Most lawyers do not help you with the recovery of the car and rental etc. They are amazing.
Teresa Cuthbertson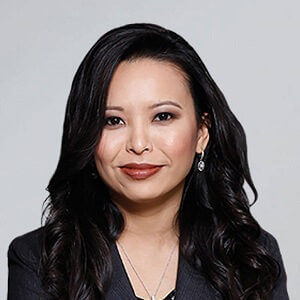 Have you been injured? We can help.
Fill out the form below, and we will get back to you very soon.