If you or a loved one has suffered from sexual assault, you deserve justice. A criminal lawsuit may punish your abuser, but you may still be left with the pain, trauma, and lasting consequences.
A sexual assault lawyer from Van Law Firm can help you explore your options for recovering damages through civil claims against perpetrators and the institutions where the abuse occurred.
We Can Help You File a Civil Lawsuit for Sexual Assault
Victims don't bring a criminal lawsuit against abusers — the local prosecutor does. That means some victims don't truly get the justice they need to heal from their abuse. While seeing an abuser go to jail can help many victims and their families move on, some perpetrators are found not guilty or get lenient punishments. Even if the abuser does get jail time, some victims still feel underserved.
Many survivors think their only option for justice is criminal charges and prison time against the person who assaulted them. But you can take charge and file a civil lawsuit against the perpetrator and any liable third parties for the pain and suffering you've experienced.
Damages You Can Claim in a Civil Sexual Assault Lawsuit
Maybe you have unpaid medical bills or health insurance claims from seeking treatment. Maybe you've paid out of pocket for therapy and counseling. Perhaps you had to take time off work to heal physically and emotionally from your assault. Maybe your property was damaged during an attack. With a civil lawsuit, you can recover these costs and lost income.
You know that the trauma you've experienced may be with you forever. You know how it's already affected your personal and professional life. Your happiness, healing, and comfort don't have a price tag, but that doesn't make them any less valuable. We can assess your losses and determine what amount fairly compensates you for the pain, suffering, and inconvenience you've lived with after the assault.
Let us evaluate your situation and determine the best path to take to help you achieve your goals. Give our auto injury attorneys a call today at (360) 200-0000.
For a free legal consultation with a sexual assault lawyer serving Nationwide, call (725) 900-9000
Van Law Firm Protects Victims of Sexual Assault and Their Families
At Van Law Firm, we know that filing a sexual assault claim is stressful and scary. That's why your physical and emotional safety is our priority. We work hard to build trust with you and maintain 100% confidentiality while we pursue your case. We want to take the pressure off you and your family to gather evidence and prove your case.
Here's what we can do for you:
Explain all your legal options
Work with law enforcement if that's what you want
Help you seek medical attention, counseling, and other survivor resources
Gather key evidence and interview witnesses
Identify all liable parties, including the perpetrator(s) and third parties
Calculate all your damages and determine a just settlement amount
File a personal injury lawsuit
Handle all communications from opposing legal teams
Negotiate a settlement or take your case to court, whichever you're most comfortable with
This is your justice. Our sexual assault attorney is your most loyal advocate. So, we'll walk you through every option you have and guide you through the steps you want to take.
Nationwide Sexual Assault Lawyer Near Me (725) 900-9000
What Is Considered Sexual Assault?
It's important for us to explain the different types of sexual assault so that you understand which acts we can pursue justice for on your behalf.
Rape, which is forced intercourse or sodomy with a body part or object
Attempted rape
Fondling or groping, which is unwanted touching of sexual body parts
Forced oral sex, including being forced to give or receive oral sex
Being forced to penetrate another person, including the perpetrator, with a body part or object
Incest, which is sexual acts between family members and can be forced or coerced
Coercion to perform or take part in unwanted sexual acts
If you believe you or a loved one has experienced any of these forms of sexual assault, you can work with one of our sexual assault lawyers right away. We can help you determine if your experience is sexual assault or another form of sexual abuse or harassment, which we can also pursue claims for.
Click to contact our Practice Areas today
Types of Sexual Assault Cases We Handle
Unfortunately, the justice system sees specific types of sexual assault cases over and over again. Some are against the same type of perpetrator, while other claims are made by victims from a certain, often vulnerable, population. The sexual assault claims we handle include:
Clergy abuse
Daycare abuse
Nursing home abuse
Intimate partner violence and marital rape
Date rape
Alcohol- or drug-facilitated sexual assault
Assault by a parent, guardian, or family member
Rideshare sexual assault
Child sexual assault
We know that every victim has a story that's personal to them, and yours may not fall neatly under one of these categories. But we can still help. Our sexual assault attorney will listen to your story and determine the best way to help you seek justice.
Complete a Free Case Evaluation form now
Who Can You Sue for Sexual Assault?
In a civil sexual assault lawsuit, you can sue the perpetrator for the harm they've caused you. However, some perpetrators may not have the money to pay the damages they are due. You may consider pursuing additional claims against any negligent parties in your case.
Third parties we can investigate for involvement in sexual assault include:
Organizations and institutions, such as churches, schools, nonprofits, youth organizations, community centers, government agencies, military agencies, etc.
Businesses and property owners
Bystanders or witnesses who knew or should have about the assault
Mandatory reporters who fail to recognize or report the assault
Theories of Sexual Assault Claims
When we pursue your sexual assault case, we can use any of the following as a basis for our argument. That means we have a specific reason for why a party, including the perpetrator, is being sued.
Assault or battery: We could file a lawsuit for one of these intentional torts, which are acts of harm against a victim. These include the act of or threatening to hit someone, purposefully scaring and threatening someone, and touching someone without their permission, generally in a threatening or otherwise unwanted way.
False imprisonment: This is another intentional tort that involves holding someone against their will, either by physical force, coercion, or manipulation.
Intentional infliction of emotional distress: This includes extremely offensive, reckless, or harmful behavior that causes trauma to another.
Negligence and negligent supervision: Negligence can include a lack of security in a parking lot when a sexual assault occurred, a lack of proper background checks at a business where a sexual assault occurred, or an employee assaulted someone. Negligent supervision can refer to a care facility's failure to supervise employees, visitors, and those in care, and that results in assault.
Van Law Firm Is Ready to Fight for You – Call Us Today
If you or a loved one is a survivor of sexual assault, Van Law Firm is here for you. Our legal team is ready to fight for your rights and stop at nothing to get you the justice you deserve. Contact our office today for your free case evaluation.
No obligation consultations are always free.
Let us help you!

Call Now: (360) 200-0000

We are available 24/7
Client Testimonials
These guys are amazing. Helped me throughout the process. Always there when I need help. Inititailly called a law firm (the one that has lots of ads on the radio), but they declined my case. Van Law Firm accepted my case without a second thought! Kudos to Daniel, my case manager, and Amanda who expedited my payment process. Highly recommended.
Milby Mags
Got in an accident at the beginning of the year and they have been awesome, especially with it being my first accident and me being like this. They have been very communicated, stayed in contact with me the whole time, giving me updates when there were any and even when there weren't and answered any question I had. I would recommend them to anyone. Everyone I have talked to there has been very friendly. I would give them a 10 out of 10.
Ethan Gullet
They made sure that my insurance company covered what I paid for them to which included the gap for my car that was totaled. My medical costs were taken care of and reduced substantially so I was able to get more on my settlement. My case manager, Will Garcia, was always helpful in assisting me and answering any questions I had. They really did an amazing job with my case. I would definitely recommend them to anyone in need of this type of legal help. Most lawyers do not help you with the recovery of the car and rental etc. They are amazing.
Teresa Cuthbertson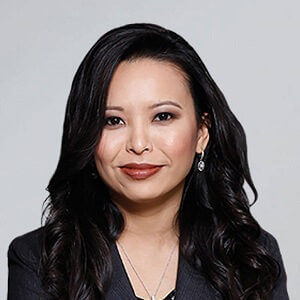 Have you been injured? We can help.
Fill out the form below, and we will get back to you very soon.