An elevator malfunction can be a terrifying ordeal and result in severe injuries to passengers on or near the elevator when an accident occurs.
If you or a loved one suffered an injury in an elevator due to another person's negligence, you may be able to file a claim for compensation for your losses. The elevator injury lawyers at Van Law Firm can review your case and help you determine your next legal steps.
Elevators Present Numerous Risks to Passenger Health and Safety
Elevators are complex mechanisms that must be able to bear passengers and items safely, sometimes hundreds of feet into the air. They are critical infrastructure for casinos, hotels, apartments, condos, retail facilities, warehouses, and office buildings.
Because they must be relied upon to safely and consistently transport many individuals over a long period of time, the Occupational Safety and Health Administration (OSHA) has published stringent guidelines for elevator design, engineering, construction, maintenance, and use. They require regular inspections and periodic maintenance to ensure that elevators are always in good operating condition.
Failure to adhere to construction, maintenance, and operational guidelines can result in severe injury and even death. However, even elevators meeting safety requirements can be dangerous. In fact, the U.S. Consumer Product Safety Commission (CPSC) recently reported a recall of about 31,000 residential elevators due to the risks those elevators posed to young children.
Let us evaluate your situation and determine the best path to take to help you achieve your goals. Give our auto injury attorneys a call today at (360) 200-0000.
For a free legal consultation with a elevator injury lawyer serving Nationwide, call (725) 900-9000
Elevator Accidents Can Occur at Any Time
While fatal elevator accidents are relatively rare, elevator injuries are more frequent and can be life-altering. The National Institute for Occupational Safety and Health (NIOSH) reports that approximately 17,000 people are injured in elevators and escalators in the U.S. annually, and approximately 30 such accidents result in fatalities. Elevators are responsible for 60% of those injuries and about 90% of the deaths caused by elevators and escalators.
Nearly half of the individual people killed in elevator accidents are technicians conducting maintenance, repairs, or installation in or near elevator shafts. Elevator accidents resulting in catastrophic injuries include:
Falling into the elevator shaft
Being caught in or between elevator parts
Being caught under collapsed elevators or platforms
Being struck by elevators or counterweights
If you suffered an injury in an elevator accident due to someone else's negligent or wrongful actions, you may be able to file a claim for the losses you sustained.
Nationwide Elevator Injury Lawyer Near Me (725) 900-9000
Injuries You Could Sustain in an Elevator Accident
Between the height of elevator shafts and the weight of elevator equipment, the injuries you could sustain in an elevator accident can be life-altering. Such injuries may include:
Traumatic brain injury (TBI)
Broken bones
Crushed limbs
Internal injury
Loss of limb or amputation
Spinal injury and paralysis
Victims of elevator injuries may experience chronic pain and reduced mobility. In some cases, you may be unable to work or participate in activities you once enjoyed. The disability and lifestyle changes associated with catastrophic elevator accident injuries can also cause significant psychological injury, including post-traumatic stress disorder (PTSD), anxiety, and depression.
If you or someone you love was injured in an elevator accident, you should not have to face these difficulties on your own. The compassionate elevator injury lawyers at Van Law can help you seek the compensation you deserve for your losses.
Click to contact our Premises Liability Lawyers today
Damages You Can Claim After an Elevator Accident Injury
When you are injured in an elevator accident, you may face significant challenges, physically, psychologically, and financially. If your injury was due to someone's negligent or wrongful actions, you should not have to pay for their mistakes. Van Law Firm's personal injury lawyers will help you seek the compensation you deserve for your injuries, either through an insurance claim or personal injury lawsuit.
We will actively seek compensation for all the losses associated with your injuries, including:
Hospital bills
Surgery expenses
Physical therapy
Prosthetics and assistive devices
Long-term and in-home medical care
Psychological therapy
Lost income and reduced income potential
Pain and suffering
Emotional anguish
Reduced quality of life
Loss of limb(s)
Loss of companionship
Wrongful Death Due to an Elevator Accident
If you lost a loved one in an elevator accident, you are not alone. The compassionate wrongful death attorneys at Van Law Firm can pursue a wrongful death claim against the responsible parties. We will fight for justice and compensation for the loss of your loved one.
Although we understand that financial compensation will not fill the void created by the loss of your loved one, we hope it will help to provide you with financial stability during this difficult time. Damages we can seek in a wrongful death claim include funeral and burial expenses, lost income, loss of companionship, and pain and suffering.
Complete a Free Case Evaluation form now
Determining Who is at Fault in an Elevator Accident Claim
Elevators are complex machines, and even the smallest miscalculation or oversight can result in catastrophic injury. Negligent property owners, inattentive maintenance companies, and even elevator designers can be held accountable for injuries caused by elevator accidents.
Our attorneys will examine the evidence in your case to establish who was at fault for your elevator injury. Such evidence may include:
Photos and videos of the accident scene
Witness statements
Expert testimony
Installation and maintenance records
Elevator and building specifications
Federal, state, and local regulations for elevators
Using this information, we will file an insurance claim against the at-fault party or parties for the injuries and losses you sustained. If we can't reach a settlement agreement out of court, we will actively pursue your case in a court of law.
Our Elevator Accident Lawyers Will Protect Your Right to Fair Compensation
At Van Law Firm, we understand the debilitating effects a catastrophic elevator injury has on you and your loved ones. We provide our clients with personalized legal guidance, so you can seek the compensation you deserve. We offer free consultations to help you decide how best to proceed with your legal claim. If we take your case, we will do so on a contingency basis, so you don't have to worry about paying legal fees or costs unless and until we win your case.
Reach out to our office today for a free consultation.
No obligation consultations are always free.
Let us help you!

Call Now: (360) 200-0000

We are available 24/7
Client Testimonials
These guys are amazing. Helped me throughout the process. Always there when I need help. Inititailly called a law firm (the one that has lots of ads on the radio), but they declined my case. Van Law Firm accepted my case without a second thought! Kudos to Daniel, my case manager, and Amanda who expedited my payment process. Highly recommended.
Milby Mags
Got in an accident at the beginning of the year and they have been awesome, especially with it being my first accident and me being like this. They have been very communicated, stayed in contact with me the whole time, giving me updates when there were any and even when there weren't and answered any question I had. I would recommend them to anyone. Everyone I have talked to there has been very friendly. I would give them a 10 out of 10.
Ethan Gullet
They made sure that my insurance company covered what I paid for them to which included the gap for my car that was totaled. My medical costs were taken care of and reduced substantially so I was able to get more on my settlement. My case manager, Will Garcia, was always helpful in assisting me and answering any questions I had. They really did an amazing job with my case. I would definitely recommend them to anyone in need of this type of legal help. Most lawyers do not help you with the recovery of the car and rental etc. They are amazing.
Teresa Cuthbertson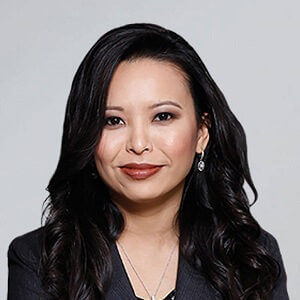 Have you been injured? We can help.
Fill out the form below, and we will get back to you very soon.