When you visit a Walmart store, you expect to be safe as you shop. Unfortunately, this is not always the case. Managers or store employees may not properly maintain the store, leading to unsafe conditions that cause slip and fall accidents. You do not have to go up against this huge corporation and all of its attorneys on your own.
If you were injured from a slip and fall accident in a Walmart store, a Nevada Walmart slip and fall lawyer from Van Law can fight for the compensation you deserve while you focus on resting and recuperating from your wounds.
How Our Nevada Walmart Slip and Fall Accident Attorney Can Help You
When a person falls on a hard surface like the floor at a store, there is nothing to cushion the impact. You can suffer broken bones like an arm, leg, wrist, or ankle. Depending on how you land, you could suffer spinal cord damage that can cause paralysis. Traumatic brain injuries can occur if the head hits something on the way to the floor or on impact when landing.
If you suffered an injury after a Walmart slip and fall accident, our Nevada premises liability lawyer will:
Gather proof of your accident

Speak to anyone else involved in your case, including lawyers, insurers, witnesses, and the liable party

Explain the Nevada laws that apply to your case

Offer you legal advice and explain your options for pursuing compensation
You will not be alone throughout the legal process when you hire Van Law.
Check Out What Our Former Clients Say About Our Nevada Lawyers
Our former clients post outstanding testimonialsabout the services they received from the legal team at Van Law. For example:
"I want to thank Van Law Firm for the hard work and dedication they put into my case. My case manager Norma was great and explained everything in detail and answered any questions I had." Darla

"This was the best law firm experience I have ever had in my life and I have had several. Van Law Firm is the best in Vegas and the only law firm I will ever use." – Jackin
Come find out for yourself why our clients are so happy with how we handled their cases.
For a free legal consultation with a walmart slip and fall accidents lawyer serving Nevada, call (725) 900-9000
The Damages You Could Recover in a Nevada Walmart Slip and Fall Case
Although the amount of compensation you can receive will depend on the details of your accident case, you can generally recover both economic and non-economic damages. Some of the types of damages you may recover after a Walmart slip and fall accident include:
The expense of medical treatment.

Usually, the at-fault party can be held responsible for the medical bills of the injured person. These expenses could include the ambulance, emergency room, doctors, hospital, x-rays, lab tests, diagnostic procedures, surgery, prescription drugs, and physical therapy.

Lost income.

If you could not work while you recuperated from your injuries, and your boss did not pay you the full amount of your regular income, this financial loss could get added to your demand for damages.

Lost earning capacity.

If you complete your medical treatment and are still impaired from your wounds after achieving maximum healing, you might not be able to earn as much money as you did before the accident. Chronic pain, decreased strength, and loss of function could make it difficult for you to perform your previous job functions.

Non-economic damages.

Pain and suffering, mental anguish, and lost enjoyment of life are some of the non-economic damages you may experience after a Walmart slip and fall.
You might have additional types of losses that your Van Law attorney could include in your injury case against Walmart. Be sure to discuss all of the losses you experienced because of the slip and fall accident with your lawyer.
Nevada Walmart Slip and Fall Accident Lawyer Near Me (725) 900-9000
The Statute of Limitations for Your Nevada Walmart Slip and Fall Lawsuit
Every state puts a time limit on filing lawsuits. In Nevada, you typically only have two years under NRS § 11.190(4)(e)to file a personal injury lawsuit for your slip and fall accident injuries. If your loved one died because of injuries suffered in a slip and fall accident, you generally only have two years under NRS § 11.190(4)(e) to file a wrongful death lawsuit.
The statute of limitations matters because after the filing deadline expires, you may lose your opportunity to recover compensation. Our team will explain how this filing deadline affects your case when you reach out to us.
Click to contact our Walmart Slip and Fall Attorneys today
How We Establish Liability for Your Injuries After a Walmart Slip and Fall
Slip and fall accidents are a type of premises liability claim. We will need to establish that another party's negligence was the reason you were injured in Walmart. We can do this by proving the following elements of negligence:
Duty of care:

The liable party had a duty to keep you safe. For example, the Walmart owner has a responsibility to make sure the floors of the store are free of hazards and the parking lot is safe for customers to drive in.

Breach of duty:

The owner did not maintain their duty of care and instead acted with negligence. If the owner did not put up a wet floor sign to indicate there was a spill in the store, they breached their duty of care.

Causation:

The owner failed to take reasonable action to address the hazard, causing you to slip and fall. If it had not been for the owner's negligence, you would not have suffered an injury.

Damages:

Because of the slip and fall accident, you suffered damages such as pain and suffering and mental anguish.
When we establish all of these elements, we can pursue compensation from the liable party.
Complete a Free Case Evaluation form now
Contact Van Law to Discuss Your Nevada Walmart Accident
At Van Law, we offer a free initial consultation with no obligation. You can reach out to us to get started and hold the liable party accountable for your Nevada Walmart slip and fall injuries.
You should not have to manage your case alone while you suffer from painful injuries. Call us today to speak with a member of our team.
Client Testimonials
These guys are amazing. Helped me throughout the process. Always there when I need help. Inititailly called a law firm (the one that has lots of ads on the radio), but they declined my case. Van Law Firm accepted my case without a second thought! Kudos to Daniel, my case manager, and Amanda who expedited my payment process. Highly recommended.
Milby Mags
Got in an accident at the beginning of the year and they have been awesome, especially with it being my first accident and me being like this. They have been very communicated, stayed in contact with me the whole time, giving me updates when there were any and even when there weren't and answered any question I had. I would recommend them to anyone. Everyone I have talked to there has been very friendly. I would give them a 10 out of 10.
Ethan Gullet
They made sure that my insurance company covered what I paid for them to which included the gap for my car that was totaled. My medical costs were taken care of and reduced substantially so I was able to get more on my settlement. My case manager, Will Garcia, was always helpful in assisting me and answering any questions I had. They really did an amazing job with my case. I would definitely recommend them to anyone in need of this type of legal help. Most lawyers do not help you with the recovery of the car and rental etc. They are amazing.
Teresa Cuthbertson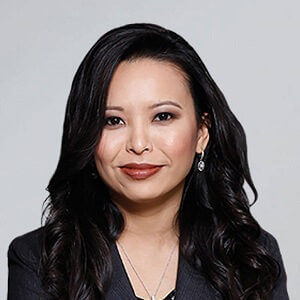 Have you been injured? We can help.
Fill out the form below, and we will get back to you very soon.