If you lost a loved one to a drowning that occurred in a public or private pool, you can file a claim for compensation. Van Law Firm is dedicated to representing victims of slip and fall injuries, suction entrapment injuries, swimming pool-related injuries, and drownings/wrongful death.
Our Nevada lawyers will strive to bring you the compensation you deserve and hold those at fault accountable for their negligence.
Most Drowning Accidents Occur from Negligence: Let Our Nevada Pool Drowning Lawyer Hold Those At Fault Accountable
While some swimming pool drownings cannot be prevented, many fatal cases result from negligence-related factors, such as poor supervision, lack of maintenance, and attractive nuisances.
Our Nevada pool drowning lawyers can investigate the root cause of the accident to determine if it was due to intentional or reckless actions of the property owner or another party. Some common preventable drowning scenarios in swimming pools include the following:
Poorly managed area or a tripping hazard around the pool, causing the victim to slip and fall

Lack of or defective safety equipment, such as a ring buoy or shepherd's hook

Broken swimming pool ladder, stairs, pool cover, or fence

Improper supervision by those responsible for watching and protecting the swimmers

Lack of signs around the pool warning visitors of dangers

Overcrowding the pool

Lack of water clarity
We can help you take legal action and collect restitution for medical expenses, lost wages, and other damages caused by the drowning accident.
For a free legal consultation with a pool drowning accidents lawyer serving Nevada, call (725) 900-9000
Our Nevada Pool Drowning Attorneys Can Review the Facts of Your Case to Determine the Liable Party
A public or private property owner, the swimming pool owner, or the operator tends to hold primary liability if someone drowns in their pool due to negligence. Pool owners must implement safety measures to prevent drowning. These may include:

Installing a fence or another barrier around the pool so people, especially children, do not mistakenly fall into the pool

Ensuring there's always someone supervising the occupants in the pool

Ensuring high-risk individuals, especially children, are not near areas where suction devices are present

Keep safety devices and emergency kits handy and accessible at all times

Make sure there's someone present that knows CPR

Prohibit those intoxicated from swimming
A Nevada pool drowning lawyer can assess the cause of the drowning accident and determine if the property owner, pool owner, or operator is liable for the death.
Other entities that can also hold fault for pool drowning incidents include:
Lifeguard:

If the drowning accident happened at a public pool while the lifeguard was on duty, you might be able to file a claim against the lifeguard since they are obligated to protect the swimmers from drowning or incurring injuries.

Parts/Product Manufacturers:

Manufacturers of defective pool filters, pool drains, ladders, pool safety gear, or barriers can be held liable if the malfunctioning of a specific part played a role in the drowning accident.
Nevada Pool Drowning Accident Lawyer Near Me (725) 900-9000
We Can Help Prove the Negligence of those at Fault
To win a swimming pool drowning claim against the at-fault party, we will use evidence and compelling arguments to prove the following elements of negligence:
The liable party had a duty of care to keep swimmers safe

There was a hazard or dangerous condition present on the property

The hazard or dangerous condition led to a swimmer's injury or death

The swimmer's family incurred damages as a result of the death
The liable party may attempt to deny their role in the accident or even attempt to shift the blame to the victim. The attorney representing your case from our firm will relentlessly fight to ensure you receive the justice and compensation you need to recover from the consequences of the at-fault party's negligence.
Click to contact our Swimming Pool Injury Lawyers today
Seek these Damages with a Pool Drowning Attorney Leading Your Case
If you lost a loved one to a drowning incident, we can help recover a range of damages, including:
Medical expenses of the decedent

Lost income

Funeral and burial costs

Household services

Out-of-pocket expenses related to the accident

Loss of companionship

Pain and suffering

Emotional anguish

Loss of financial support from the deceased

Loss of guidance and care
We can assimilate evidence proving the presence of the damages and demonstrate its link to the drowning incident so you can receive the compensation you are entitled to.
Complete a Free Case Evaluation form now
Services Offered by Your Lawyer
We understand this is an emotionally and financially taxing time for you. A swimming pool accident attorney managing your case can offer many benefits. For example, you and your family can lean on one another during this difficult time while we handle all legal matters. We are here to fight for the best possible settlement your case deserves.
Some ways we will help with your claim include the following:
Offering a free case review to discuss the drowning incident

Identify at-fault parties and prove their negligence with an array of evidence

Identify the damages you've suffered and calculate the value of your case

Negotiate the best possible settlement from the liable insurance provider

File a lawsuit or represent your case in trial, if necessary, for maximum compensation
Our team is dedicated to holding whoever was responsible for your loved one's pool drowning incident accountable for their negligence or misconduct. While financial reparations cannot undo the accident, the compensation we can attain for you may alleviate the financial burden this painful tragedy has inflicted on your life.
Speak With Us to Learn Your Legal Options for Compensation
Van Law is on standby to discuss your case and inform you of all the legal options you have available to pursue justice and compensation. Call us or fill out our quick contact form for a free appointment with us.
During the risk-free, no-obligation meeting, we will learn about the drowning accident, explain how we can help you, and inform you of the next best steps.
Client Testimonials
These guys are amazing. Helped me throughout the process. Always there when I need help. Inititailly called a law firm (the one that has lots of ads on the radio), but they declined my case. Van Law Firm accepted my case without a second thought! Kudos to Daniel, my case manager, and Amanda who expedited my payment process. Highly recommended.
Milby Mags
Got in an accident at the beginning of the year and they have been awesome, especially with it being my first accident and me being like this. They have been very communicated, stayed in contact with me the whole time, giving me updates when there were any and even when there weren't and answered any question I had. I would recommend them to anyone. Everyone I have talked to there has been very friendly. I would give them a 10 out of 10.
Ethan Gullet
They made sure that my insurance company covered what I paid for them to which included the gap for my car that was totaled. My medical costs were taken care of and reduced substantially so I was able to get more on my settlement. My case manager, Will Garcia, was always helpful in assisting me and answering any questions I had. They really did an amazing job with my case. I would definitely recommend them to anyone in need of this type of legal help. Most lawyers do not help you with the recovery of the car and rental etc. They are amazing.
Teresa Cuthbertson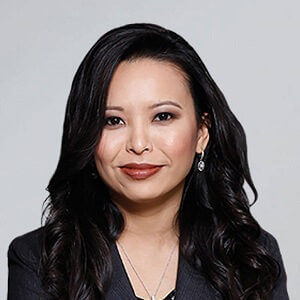 Have you been injured? We can help.
Fill out the form below, and we will get back to you very soon.